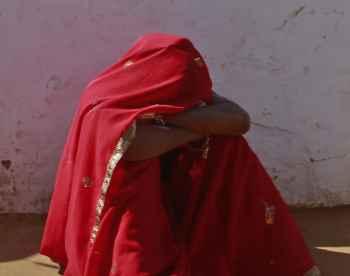 It's not that rapes are happening only in Uttar Pradesh. On Tuesday alone, four rape cases were reported across Rajasthan. The rape victims in the desert state include two minor girls, an elderly woman, a child and a transgender.
A Mumbai-based transgender was allegedly raped by three policemen inside a police station in Ajmer. The transgender person had gone to the famed Ajmer dargah to offer prayers.
On Tuesday, an elderly female and a minor girl were raped by a youth in Dungarpur district.
Two minor girls were raped in Jhalawar, Rajasthan Chief Minister Vasundhara Raje's constituency. One among them, a 14-year-old shepherd girl, succumbed to her injuries.
On June 5, a 17-year-old girl attempted suicide by setting herself ablaze after being raped in Jaipur.
The next day a Malaysian tourist was raped in the state capital.
On June 7, a widow in Jaipur lodged a case stating she was repeatedly raped on the pretext of marriage.
During the assembly poll campaigning Raje had made women security one of her prime agendas. She had then lambasted former Chief Minister Ashok Gehlot's government for not being able to control rising crime against women in the state.

However, six months down the line not only has the cases of rape and other sexual continue to rise in the state but Raje's government has failed to arrest B B Mohanty, an IAS officer who is evading law for more than six months after being accused of rape.
The National Crime Record Bureau data also suggests that Rajasthan holds the second number in country in rape cases and that between 2001 to 2012, rape cases have doubled in the desert state.
While there were 1049 cases reported in state in 2012, the number rose to 2049 in 2013.
Political observer Om Saini reacts, "Rajasthan has been one of the states in India where feudal mentality has prevailed and male chauvinist society has always existed and women have been treated as a commodity. However, its surprising that the cases continue to escalate even when the two top leaders in the state, Governor Margaret Alva and Chief Minister Raje, are women".
Social scientist Dr Rajiv Gupta feels the trend is very disturbing not only in Rajasthan but across the country.