Amid Opposition criticism of a Central Bureau of Investigation probe into the Balasore train accident, government sources on Monday said there was 'deliberate interference' in the system and that information unearthed during the initial investigation necessitated a probe by a professional agency.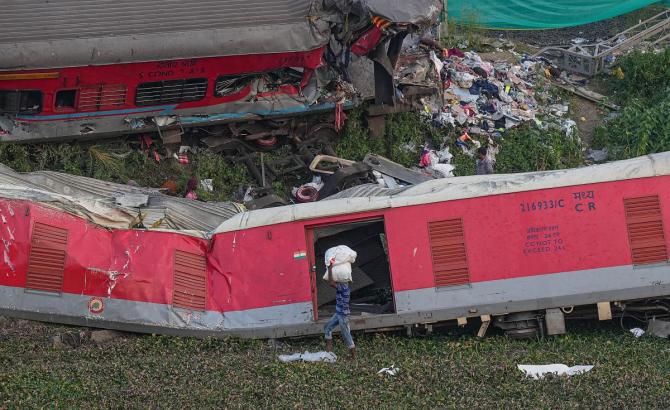 Railway Minister Ashwini Vaishnaw on Sunday sought a CBI probe into Friday night's horrifying accident which left 275 people dead and 1,100 injured.
Reacting to questions on the need for a CBI probe when the Commissioner of Railway Safety (CRS) was already probing the incident, an official indicated that the preliminary inquiry revealed the need for a more thorough investigation.
"Lot of information has come during the course of the investigation. Various kinds of information have been made available which required a professional investigative agency," he said.
The accident in which a speeding Coromandel Express crashed into a stationary goods train on the loop line instead of travelling on the main line indicated issues with the electronic interlocking system which changed the route of the train and led to the collision.
"Unless there is deliberate interference in the system, it is impossible that a route set for the main line is switched to the loop line," he said.
While the ministry had earlier ruled out driver error or a malfunction in the interlocking system, it said all angles were being probed.