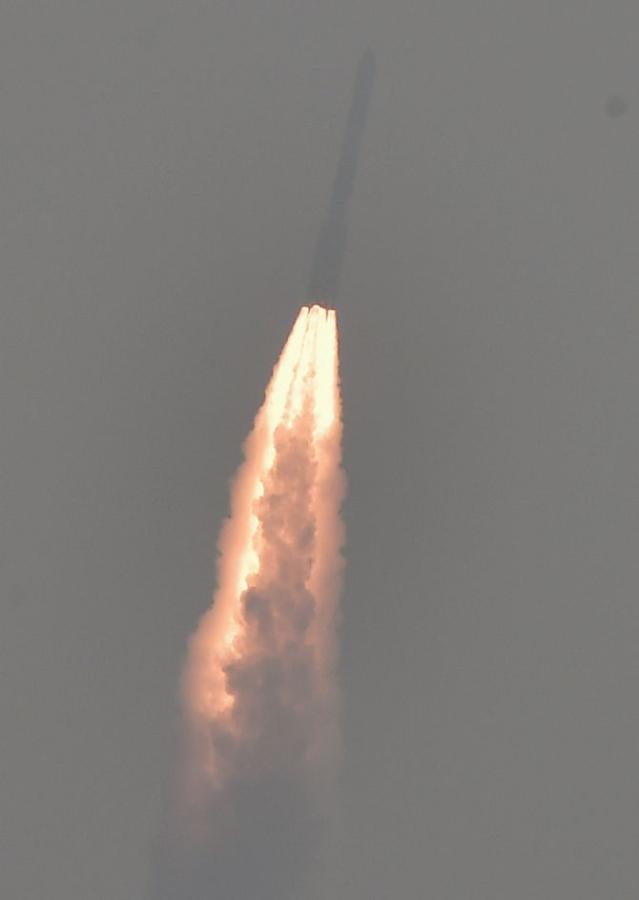 Noted space scientist G Madhavan Nair on Wednesday said that Indian Space Research Organisation's feat of launch of 104 satellites in one go was achieved by proven technology, and the rocket has the capability to launch even 400 nano spacecraft.
"This is no new technology. We (Indian Space Research Organisation) started with ten satellites (on board a single rocket), then went to 18 or something; then it's 35. Now it's 100. If you make 3 or 4 kg satellite, it (PSLV) can take 300 to 400 satellites at a time," the former ISRO Chairman told PTI.
India on Wednesday successfully launched a record 104 satellites--all but three of them foreign--from Sriharikota and put them into orbit in a single mission onboard its most dependable Polar rocket.
The PSLV first launched the 714 kg CARTOSAT-2 Series satellite for earth observation and then injected 103 co-passenger satellites, together weighing about 664 kg at lift-off.
"This number (104 satellites) has not demonstrated any new technology; it's a proven technology which is being used," said Nair, former Secretary in the Department of Space and ex-Chairman of Space Commission.
"CARTOSAT is the real thing, the country needs it; it's the main passenger and the spare capacity (of PSLV) was used to carry this many (the remaining 103) satellites. That's all," he said.
"Certainly, it (the launch of 104 satellites on board a single rocket) is a very significant milestone as far as ISRO is concerned. Of course, the technology we have proven earlier. About 30 satellites have been launched (at one go) earlier also. It's an extension of that. But when you count it in numbers, it's huge," he said.
But the usefulness of the satellites that were launched is the most important, according to him.
"One worry is that these (103 satellites) are tiny satellites which at the best can have a life of one or two years; after that it really become space debris. Since they are small in size, they may not be amenable for tracking and finding out their positions and things like that. They become passive. To that extent, that worry is there," he said.