The government has allocated Rs 36.22 crore for the President's household expenditure, which includes staff salaries, in the Union Budget for 2023-24, a sharp drop of Rs 10 crore from the revised estimates of the current fiscal.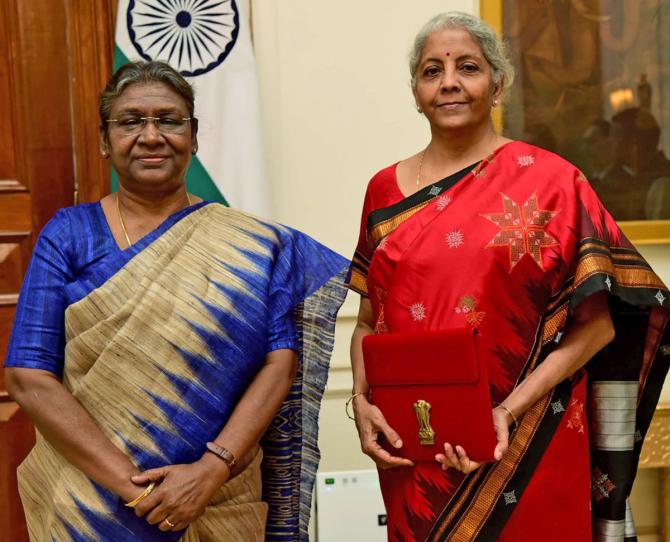 According to the budget document presented by Finance Minister Nirmala Sitharaman on Wednesday, Rs 90.14 crore has been allocated for the President's office and other expenses, which is an increase of Rs 5.34 crore from Rs 84.8 crore announced in the last budget.
The document shows that of the total allocation, Rs 60 lakh has been earmarked for the salary and allowances of the President.
At the same time, Rs 53.32 crore is for the President's Secretariat and Rs 36.22 crore for the expenditure on the President's household establishment, including staff salaries, which includes discretionary grants of the President.
In the last budget, Rs 41.68 crore was allocated for household establishment, which was increased to Rs 46.27 crore, according to revised estimates for FY23.
The budget document presented on Wednesday shows that the allocation under the head for the next fiscal year is slashed by Rs 10.05, about 27 per cent, to Rs 36.22 crore from 2022-23.
The allocation for President's Secretariat has been increased by Rs 15.39 crore from Rs 37.93 crore in the last budget to Rs 53.32 crore, according to the document.