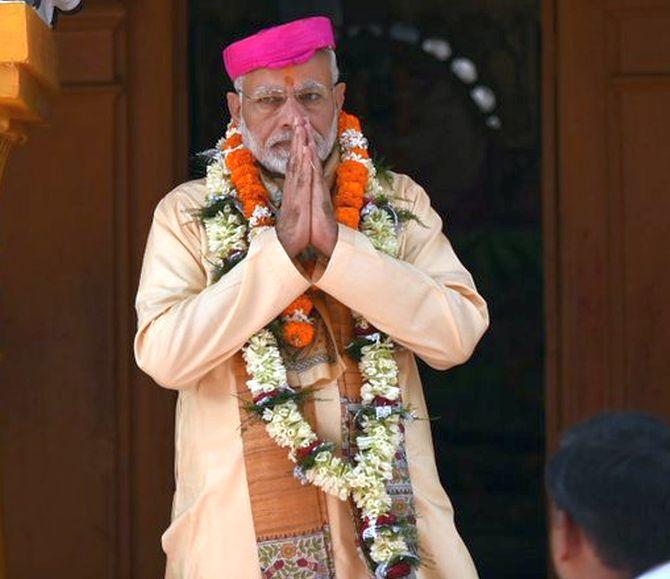 The Delhi Police has registered a case against unidentified persons for pasting posters having images of Prime Minister Narendra Modi with the tagline "The Lie Lama", a senior officer said.
The posters were found on Thursday pasted on a wall in Mandir Marg's J-Block area, the officer said.
The posters were removed and a case was registered under the Delhi Prevention of Defacement of Property Act, police said.
Locals would be questioned to ascertain the identity of the people behind the act, they said.
Similar posters were also found pasted in central Delhi's Patel Nagar and Shanker Road areas. These were also removed.