Nine out of ten terror cases that are reported have had a hawala transaction, reports Vicky Nanjappa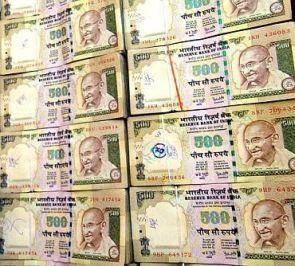 The arrest of Ayesha Bano from Mangalore has given the police more information on how hawala connects Dubai and Pakistan through India. It has also been revealed how code names like star, paan khaaya, arz karo are used for these transactions.
Police confirm that these hawala operators had nothing to do with the Patna blasts. The racket came out in the open during random checking of signals from a mobile tower during the Patna blasts investigation.
Investigative agencies were able to pick up records indicating that several calls had been made between India and Pakistan. The National Investigation Agency has for now ruled out a link between the hawala module and the Indian Muajahideen.
The police have made several arrests in the case, which includes four Hindu youngsters. They are believed to be part of the hawala racket and earned 10 per cent commission for transactions that amounted to Rs 5 crore. But none of them are part of the Indian Mujahideen, NIA sources told rediff.com.
Ayesha Bano was led into this racket by her husband. In Dubai he met with some hawala operators who asked him to be part of the racket. He was advised to employ another person as it would be easy to track him down.
Ayesha Bano's husband felt it was best to employ her, as she was not an earning member and would not raise suspicion with tax officials.
The racket was under the control of a man called Ibrahim, who is based in Karachi. He had appointed a few youngsters -- many from Bihar -- to carry out the racket in India.
The Bihar module was under the control of Ayesha Bano, who received instructions from Dubai and Pakistan. Money sent from Pakistan and Dubai had to be managed by her through several bank accounts. Investigators say she operated 35 bank accounts in all. Money from Pakistan was being pumped into Dubai and later into India. There was also money that came into India directly from Dubai.
Ayesha Bano got her cut for every transaction. The commission varied between 10 and 15 per cent depending on the role each one was playing.
The money was first sent into Ayesha's account in Mangalore. She transferred them between accounts and created separate entries for each transaction. Whoever parked money with her was given a code word and her number. She would then be intimated by her handler about the person who would call her to collect the money and his code name.
For instance, the person who wanted to collect the money on his arrival in India would call her on her cell phone. He was required to give his code name for example, paan khaaya. The handler on the other side would reply haan khaaya. This would confirm the identity and they would fix up a place to meet and the money would change hands. The commission which an agent would earn would be borne by the person depositing the money.
Intelligence Bureau officials say that hawala is a major racket and is still favoured by a lot of persons in the Gulf, as it involves no tax. It is still better paying Rs 500 for a transaction of Rs 1 lakh when compared to what the Income Tax officials charge.
Many persons rely on this mode since there is a trust factor which has never been broken. Also, none of the transactions carried out has had a trace of fake currency. Even terror networks deploying hawala have not resorted to using fake currency since they are well aware that the entire network runs on trust and they would not want to lose that at any cost.
Apart from tax evasion, the problem is that terrorists too use the same network to transfer money. Nine out of ten terror cases that are reported have had a hawala transaction. This is a growing concern, especially in Kerala. It has become virtually impossible to monitor the transactions and hence it is very important that the country from where the money comes needs to cooperate, say investigating officials.