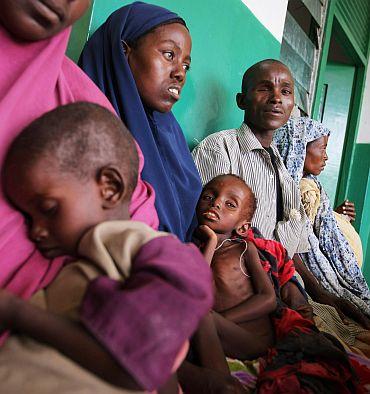 A Congress delegation will meet the Election Commission on Friday to submit a petition against PM Narendra Modi for his 'divisive and intemperate remarks' used in Kerala.

Congress leader Abhishek Manu Singhvi said he will be part of the delegation, which includes Ahmed Patel, Motilal Vohra and possibly Digvijaya Singh. The delegation will go to the Election Commission with a written complaint against the prime minister.

The Election Commission is going to give us time shortly and we will go today with a written complaint against the completely false and misleading utterance of the prime minister contrary to the model code of conduct, misleading the people of Kerala during election, he said.

Asserting that the prime minister was not only insulting Kerala but deliberately the people of the state as well, Singhvi added Kerala is far superior than Gujarat as far as social indicators are concerned.

We dont say so, but in doing so he is demeaning all other states of India which have equal or better indicators, he said.

This development comes after Chief Minister Oommen Chandy yesterday
hinted at legal action against the prime minister for his unwarranted remark.
"We condemn this. This is an insult to the people of Kerala. We were expecting a clarification, apology from the PM, but he didn't'. Comparison of Kerala with Somalia made by the PM is devoid of facts. The Kerala government took a serious note of this and is considering taking a legal action the prime minister," Chandy said.
The chief minister had earlier written a hard-hitting letter to the prime minister and requested him to show some 'political decency' by withdrawing the statement as they are 'baseless and contrary to ground realities'.
"This is unbecoming of a prime minister and has created a great deal of agony and protest," he said while referring to the statement.
Addressing an election rally in the poll-bound state earlier, Modi had compared Kerala with Somalia.
"The situation with the child death ratio among Scheduled Tribes in Kerala is scarier than even Somalia. Recently, one came across a tragic picture in the media. In Peravoor, which is seen as a stronghold of the Communist party, where it has always won, there, Scheduled Tribe children were seen foraging for food in a garbage dump," he said.