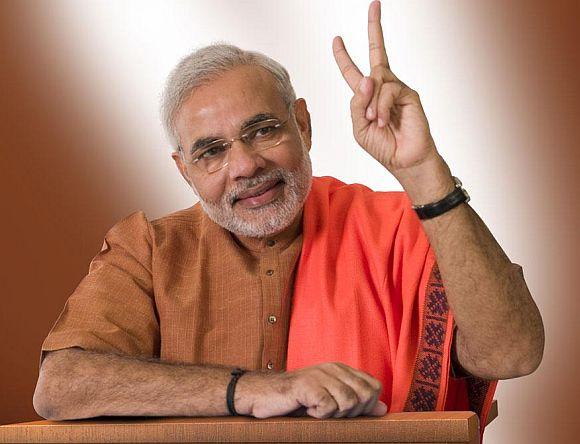 Prime Minister Narendra Modi's ambitious projects such as the Clean India campaign and the MP Model Village scheme will be taken up during the high tea for National Democratic Alliance MPs on Sunday evening with a view to seek their support and participation for its success.
Along with refreshments, the MPs will be given ministerial presentations on PM's Swachh Bharat Abhiyan and Saansad Adarsh Gram Yojana at the tea-party organised as part of Modi's 'Diwali Milan'.
"The MPs will be given presentations on Swacchh Bharat Abhiyan and Saansad Adarsh Gram Yojana by the ministers concerned for their support and participation in making them a success. It will be followed by high tea," Information and Broadcasting Minister Prakash Javadekar said.
Union Minister for Rural Development Nitin Gadkari will give a presentation on SAGY and seek active participation from the MPs for the success of the programme which was launched by Modi on October 11.
The presentation on Swachh Bharat Abhiyan will be given by Urban Development Minister M Venkaiah Naidu.
The Diwali Milan get together hosted by PM is significant as it comes ahead of government formation in Maharashtra, amid speculation of a possible BJP-Shiv Sena tie-up.
Union Minister Anant Geete said all Shiv Sena MPs will be present at PM's tea party but clarified that party supreme Uddhav Thackeray will not attend as the get together was only meant for NDA MPs.