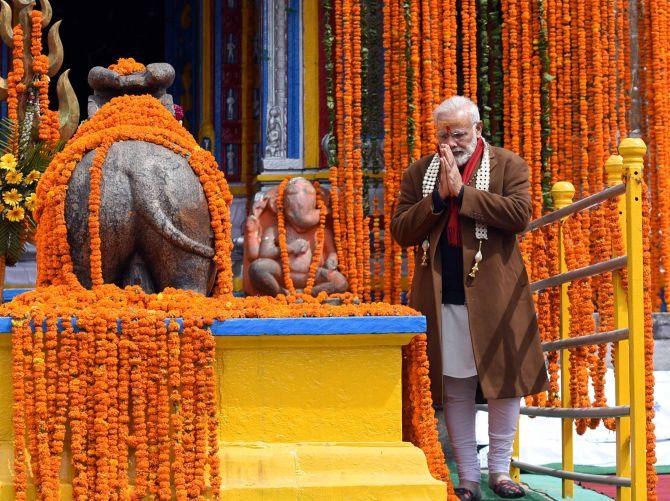 Prime Minister Narendra Modi is likely to spend Diwali in Kedarnath, sources said on Monday.
Modi, after assuming office in 2014, has primarily spent the festival every year with soldiers and security personnel at different parts of the country.
Last year, the PM celebrated Diwali with Border Security Force personnel posted in Gurez at Jammu and Kashmir's Bandipora district and a day later he visited Kedarnath to inaugurate various development projects.
In 2016, he met jawans of the Indo Tibetan Border Police, the Indian Army and Dogra Scouts in the Kinnaur district of Himachal Pradesh on the day of Diwali.
In 2015, he visited the Dograi War Memorial in Khasa, Amritsar to celebrate Diwali with the troops.
Months after becoming the prime minister in 2014, he had paid a surprise visit to the Siachen Base Camp to celebrate Diwali with the soldiers deployed at the World's highest battlefield.
The festival of lights, Diwali, will be celebrated on November 7 this year.