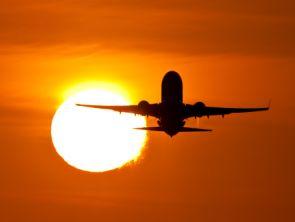 Aeroplanes existed in India 7,000 years ago and they travelled from one country to another and from one planet to another, the Indian Science Congress was told on Sunday in a controversial lecture that examined ancient aviation technology in the Vedas.
The hosting of the lecture, presented by Captain Anand J Bodas, a retired principal of a pilot training facility, had recently attracted criticism from some scientists who said it undermined the primacy of empirical evidence on which the 102-year-old Congress was founded.
The lecture was presented on the second day of the Congress under the aegis of Mumbai University as part of a symposium on 'Ancient Sciences through Sanskrit'.
Drawing upon the ancient Vedic texts to support the claim that there was flying technology in ancient India, Bodas said, "There is a reference of ancient aviation in the Rigveda."
He said Maharishi Bharadwaj spoke 7,000 years ago of "the existence of aeroplanes which travel from one country to another, from one continent to another and from one planet to another. He mentioned 97 reference books for aviation."
"History merely notes that the Wright brothers first flew in 1904," he said.
Bharadwaj, who authored the book Vimana Samhita, had written about various types of metal alloys used to build an aeroplane, Bodas said, adding, "Now we have to import aeroplane alloys. The young generation should study the alloys mentioned in his book and make them here."
He also spoke of the "huge" aeroplanes which flew in ancient India. "The basic structure was of 60 by 60 feet and in some cases, over 200 feet. They were jumbo planes," he said.
He added that Bharadwaj's book mentioned a diet of pilots. It contained of milk of buffalo, cow and sheep for specific periods, Bodas said. The pilot's dress cloth came from vegetation grown underwater, he said.
An online petition by a scientist at the NASA research centre had demanded that the scheduled lecture be cancelled as it mixes mythology with science.
The comments by Bodas came a day after Union Minister for Science and Technology Harsh Vardhan told the Congress that Algebra and the Pythagoras' theorem both originated in India but the credit for these has gone to people from other countries.
Indian Science Congress Association, which hosts the annual event, is a premier scientific organisation of India with membership strength of more than 30,000 scientists. It was founded in 1914 with the objective to "advance and promote the cause of science in India."