A Biman Bangladesh Airlines flight, en route Dubai from Dhaka, made an emergency landing at an airport in a coastal city in the country after a man allegedly attempted to hijack the plane, officials said.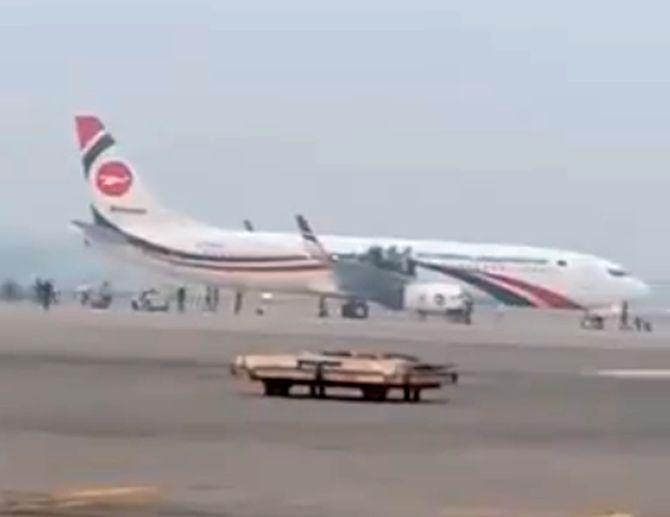 The lone suspect has been detained and is being interrogated, Bangladesh's Air Vice Marshal Abdul Matin said.
Army, Navy and elite police cordoned off the plane soon after it landed at the Chattogram airport in southeastern Bangladesh.
All the passengers were evacuated safely.
"No one was hurt during the rescue operation," Matin said.
According to eyewitnesses, minutes after the Flight BG-147, which was on its way to Dubai from Dhaka via Chattogram, flew from the Chattogram Shah Amanat International Airport, it returned and made an emergency landing.
The emergency exit was opened through which the passengers disembarked immediately. The captain and the first officer of the flight also came out later, they said.
Though the identity of the hijacker is yet to be known, according to unconfirmed reports the hijacker was a foreign national and was equipped with a handgun.