On the eve of the high-profile Delhi assembly polls -- two chief ministerial aspirants -- Aam Aadmi Party's Arvind Kejriwal and Bharatiya Janata Party's Kiran Bedi – on Friday sought divine blessings for the electoral battle.
Unwinding after a hectic campaign spree, Kejriwal did yoga at his residence early in the morning before going to a salon for a hair cut.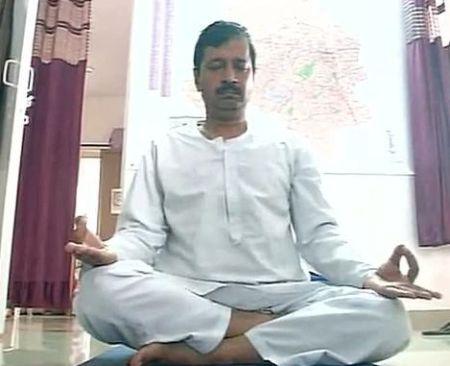 He later visited Gurudwara Rakabganj and BirlaTemple in his New Delhi constituency.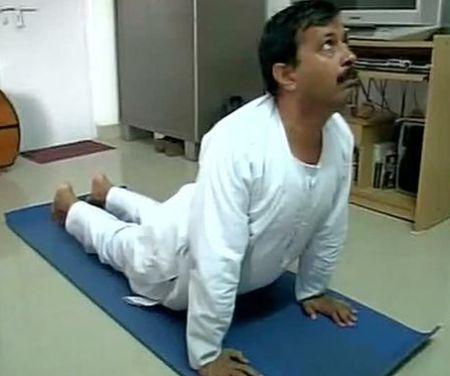 Bedi offered prayers at a gurudwara in her Krishna Nagar constituency and was seen rolling out 'rotis' for langar (community kitchen).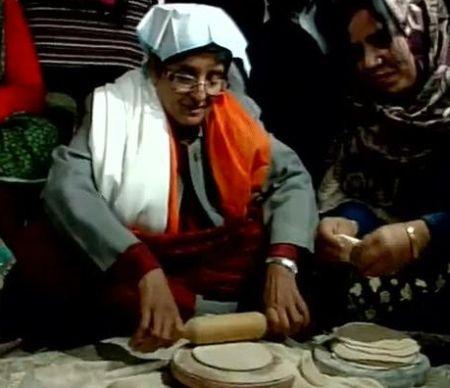 "I am not doing it for the first time. I used to visit gurudwaras in Amritsar when I was a child. I used to go to church in my school. I believe in all religions. I learnt the 'sarva dharma' during my childhood. It's all upto God now," Bedi said.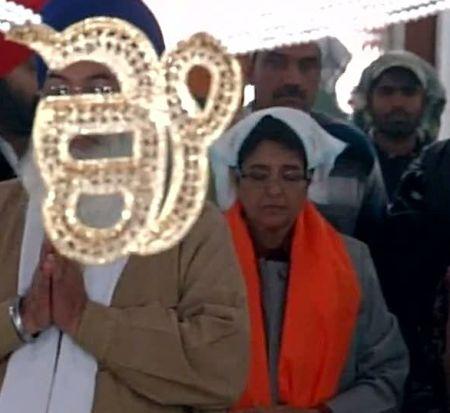 AAP and BJP appeared to be the main contenders in Saturday's polls, campaign for which had come to an end on Thursday. The campaign was marked by bitter political attacks and allegations and counter allegations.
Kejriwal is contesting from the prestigious New Delhi constituency while Bedi has been fielded from Krishna Nagar, considered a stronghold of the BJP.
Photographs: ANI/Twitter