Here's your weekly digest of the craziest stories from around the world.
Meet 'the world's strongest bride'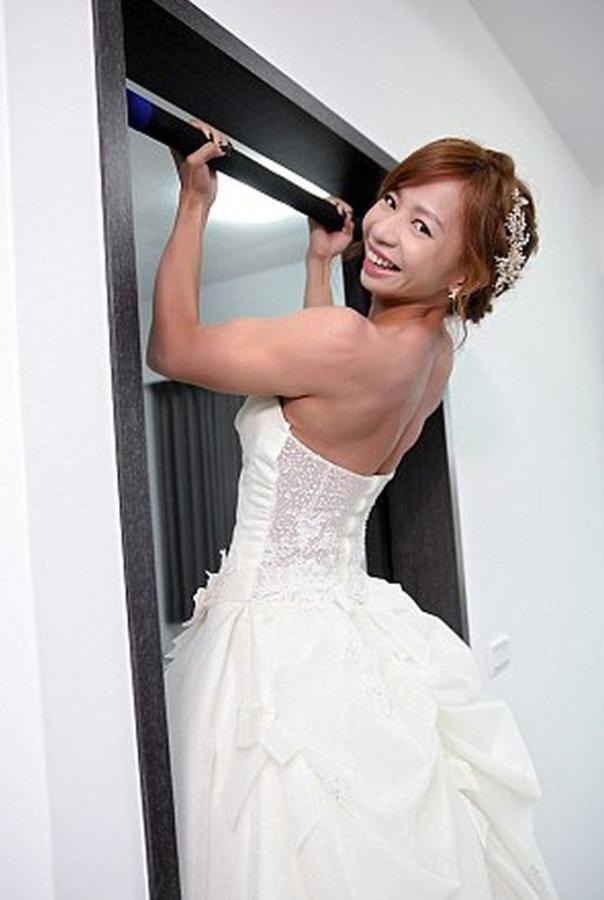 For many brides, the most memorable part of their wedding might be walking down the aisle.
For one Taiwanese woman however, doing pull-ups in her wedding dress proved to be a dream moment.
Doreen Fu, 33, has been billed as 'the world's strongest bride' after a video of her showing off her muscles became popular online.
---
Now serving, the 'Sweety,' a Nutella burger, at McDonald's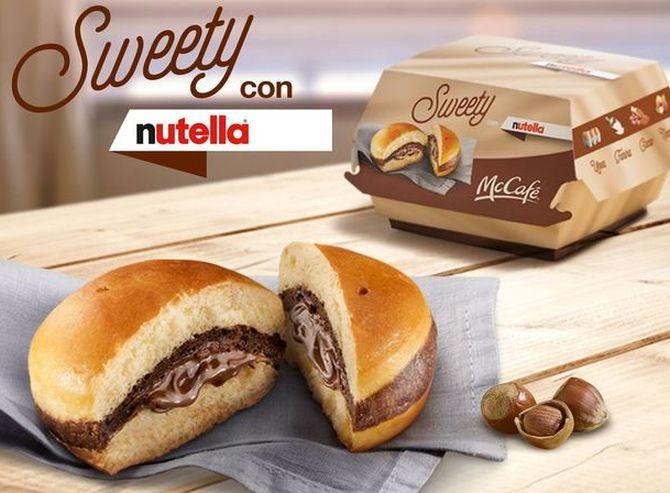 McDonald's Italy has added a new item to its menu: the Nutella burger.
The announcement of the "Sweety con Nutella" on the restaurant's Italian Facebook page late last week caused an online frenzy.
Before panic could set in, it became clear that the "burger" is, in fact, meatless.
It consists of only a bun filled with Nutella.
The burger will cost two euros and be served at all 540 McDonald's and McCafés in Italy, according to a press release.
"Sweety is the sweetest burger ever sold at McDonald's," read the press release.
---
You can't tell this dog and owner apart
They say dogs are mans best friend -- and this couldn't be truer for Topher Brophy and his loyal companion, Rosenberg.
With their fashionably scruffy hair, and hazel eyes, the pair have more than just a passing resemblance to each other.
After noticing their likeness, part-time artist Topher came up with the idea to dress himself and half-poodle, half-Australian Shepherd Rosenberg in a number of identical outfits and the Internet can't handle how funny it is.
From cowboy costumes, tennis kits, police uniforms, camouflage gear, sailor outfits- you name it, the pair are sure to have tried it.
---
Reptile handler proposes to girlfriend while feeding crocodile
An Australian reptile handler proposed to his girlfriend while feeding an enormous 4.5-metre crocodile .
Billy Collett got down on one knee after inviting his partner Siobhan Oxley into the enclosure.
He had used a piece of meat to coax the crocodile named Elvis out of his pond before asking his girlfriend to "have a crack" at feeding the reptile.
But he left her shocked by suddenly announcing: "Three years ago, next week, I actually met the girl of my dreams. The girl I love more than anything."
Billy then tells the crocodile to "stay there" and "behave yourself" before turning to his partner to propose.
He continued: "Siobhan, I want to spend the rest of my life with you, will you marry me?"
The reptile handler then joked that proposing was "worse than feeding a crocodile".
---
'Lucky chicken' finds fame in Japan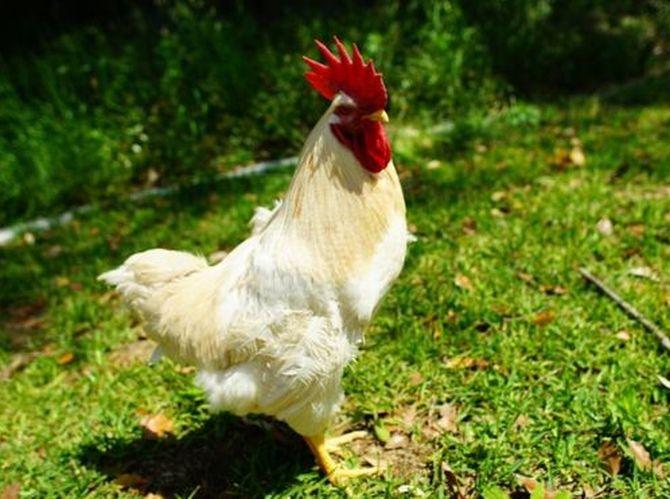 A rooster has become an unlikely draw for visitors at a Japanese zoo after dodging death three times, earning him a reputation as a lucky bird.
The male chicken, named Masahiro, has become something of a local celebrity in Osaka, even serving as an honorary 'chief' of the local traffic police last month.
Masahiro was meant to become raccoon food at the city's Tennoji Zoo, but was temporarily spared in order to help raise a parentless duckling. After a couple of months, his fate appeared sealed again - this time as live bait to attract a wild weasel that had been attacking birds at the zoo. When the weasel didn't turn up, the rooster was earmarked as dinner for the lions and tigers but, his turn never came.
---
Now, a Quidditch Premier League in UK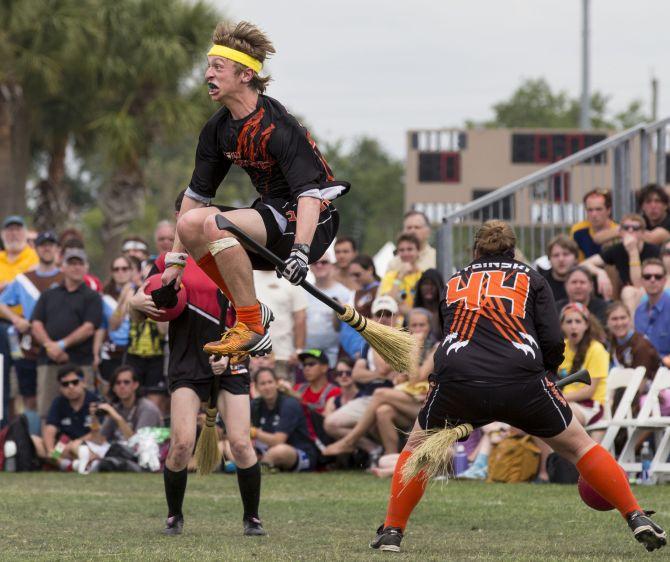 If you've always wanted to play in a Quidditch team, your dream may be on the cusp of coming true following the announcement that a Premier League is starting in the UK.
Launching next summer, the league will be comprised of eight teams and will run from May to August.
With a Quidditch World Cup held in Frankfurt recently (the UK came third), 20,000 playing internationally and 25 competing countries this seemed like the logical next step for the sport inspired by the works of JK Rowling.