This week's collection of stories that prove we live in a truly mad, mad world.
1) Have no fear, Yogi Bear is here. Now, where are the picnic baskets?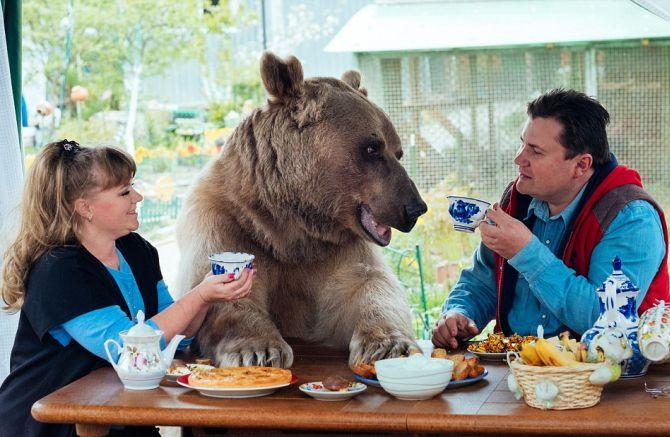 Meet Stepan, the 23-year-old bear who stands more than seven feet tall and is as friendly as any pet you've ever seen. Yes, that's right. A pet!
Adopted as a three-month-old cub, Stepan grew into a lovable family pet that eats with them at the dinner table, consuming about 55 pounds of fish, eggs and vegetables each day, the report added.
In return, Stepan has even been known to help out around the house -- or at least in the garden -- by watering the plants.
While Stepan gets through more than a bowl of porridge a day his favourite dish is a can of condensed milk thanks to a sweet tooth.
---
2) The finest spice mix in the world... and me!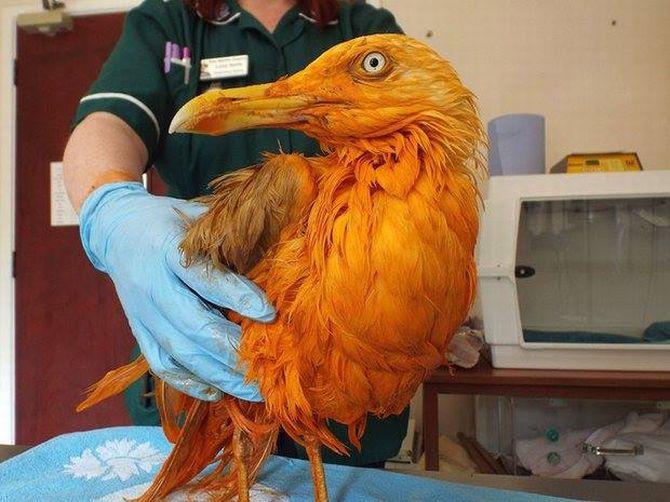 A seagull from Gloucestershire became something of local celebrity after it fell into a tub of chicken tikka curry and came out with a fiery orange makeover.
The bird was allegedly scavenging for meat in a local food factory in Wales when he accidentally fell into a big vat full of curry and was dyed orange.
The bird, who was rescued out of the tub by workers of the factory, was taken to the Vale Wildlife Hospital, where it was cleaned up using liquid detergent and washing agents.
It is currently in good shape, albeit a little skinny, according to the hospital staff. He will be sent to an aviary once he fattens up a bit so that his feathers can be re-waterproofed.
Fat chance (pun intended)!
---
3) What's in a name?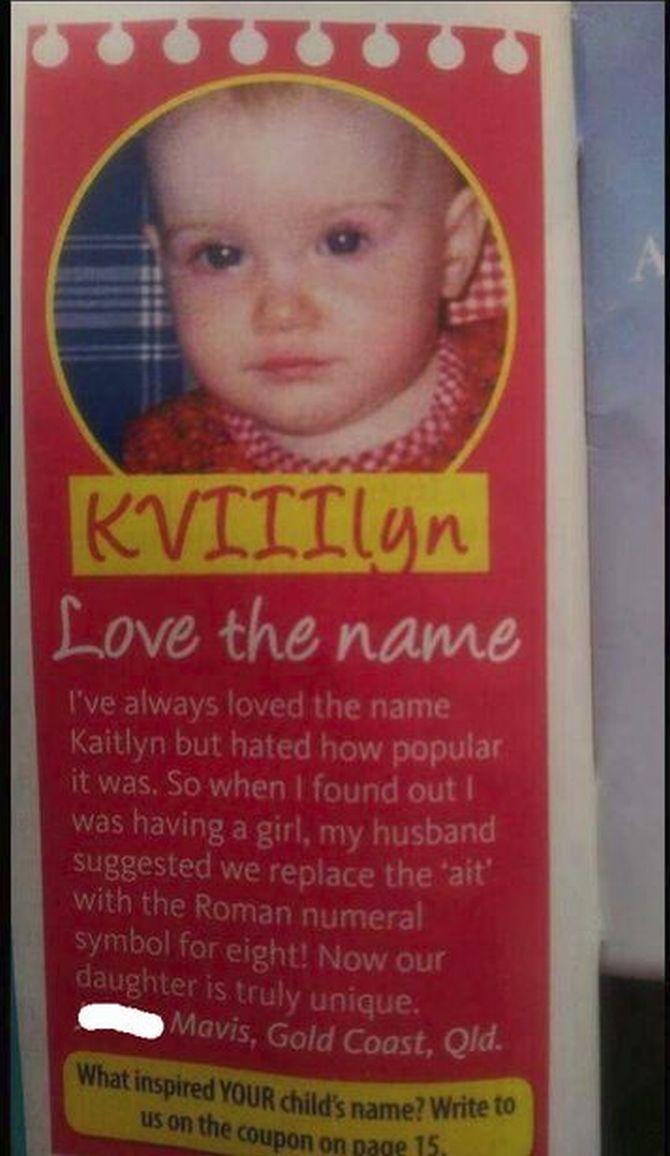 'KVIIIlyn'.
How do you pronounce that? Whatever your answer is, you're wrong. It's actually a popular girl's name, just spelled somewhat differently than we're used to.
Baby KVIIIkyn's mum, identified only as Mavis, wrote to a magazine proudly discussing her parenting choice. 'I've always loved the name Kaitlyn but hated how popular it was,' she said.
'So, when I found out I was having a girl, my husband suggested we replace the 'ait' with the Roman numeral symbol for 8.
'Now our daughter is truly unique!'
---
4) Meet the big spender, and the even bigger miser. Guess what, its the same guy.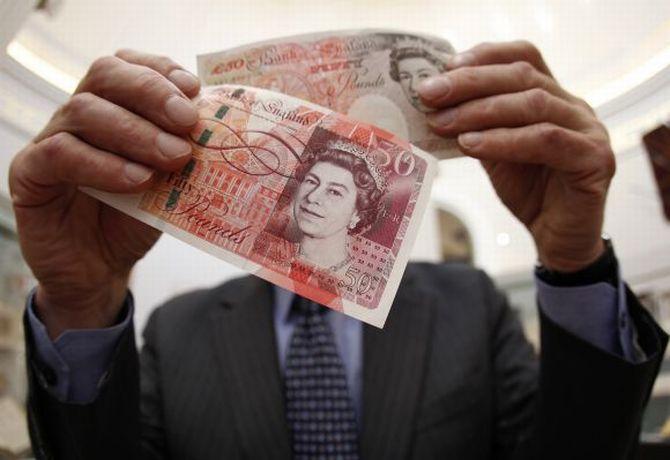 A drunk customer who put down a tip of £700 for a £42 meal returned to the restaurant the next morning to ask for it back.
The unnamed man was dining at the Thailicious restaurant in Edgewater, Colorado when he tucked into a meal which was so good he wanted to reward it.
But the waiter was stunned when the reward turned out to be $1,000, around £705.
He took it to his boss, Bee Anantatho, who was thrilled, but warned her staff to hold on to the money overnight.
The next morning, the hungover diner returned with a red face.
"He said, 'I'm sorry, I was drunk. He didn't know he put all the money he had in the checkbook," Anantatho said.
He paid the bill plus around £28 as a tip -- meaning he left $100 instead of $1,000.
Umm... easy come, easy go!
---
5) I'm purrrrrfect for long rides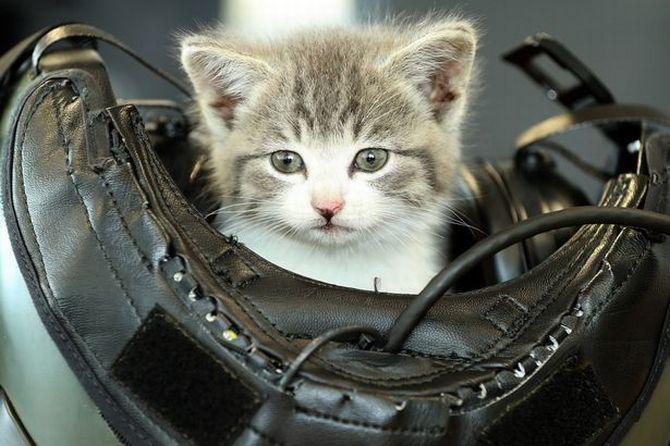 A kitten was found at a naval helicopter base - after travelling 300 miles clinging to a car bumper.
The cat -- now named Tigger -- was discovered by Lieutenant Nick Grimmer after he heard "quiet meowing".
Remarkably the animal had been clinging onto the car from Birmingham Airport all the way to the Royal Naval Air Station Culdrose near Helston in Cornwall.
A latter day easy rider are we?
---
6) Just your average garden variety stroll.... with a leopard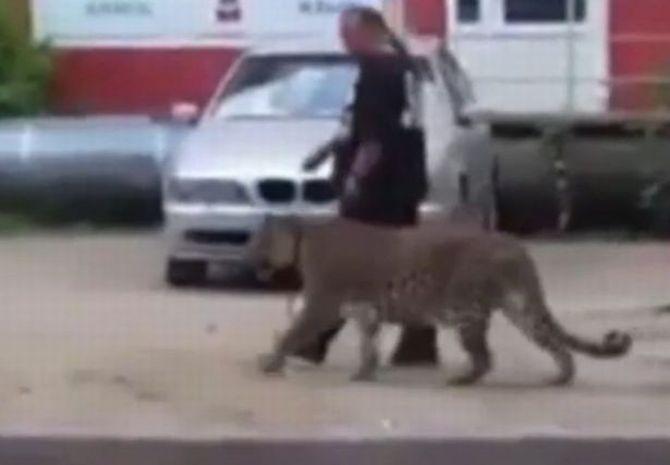 This is the bizarre moment a man was caught on camera taking a fully-grown leopard for a walk on a lead in a city centre in the middle of the day.
The incredible footage was snapped by a stunned passer-by on the streets of Pskov in western Russia's Pskov Oblast region.
The author of the video said: "This is what I came across.
"I filmed it as otherwise nobody would believe me."
The pair seems quite untroubled by traffic and other city noises as they calmly walk on the pavement on the other side of the road from the cameraman.
Why would you be bothered if you had a freaking leopard walking with you?
---
7) Party crasher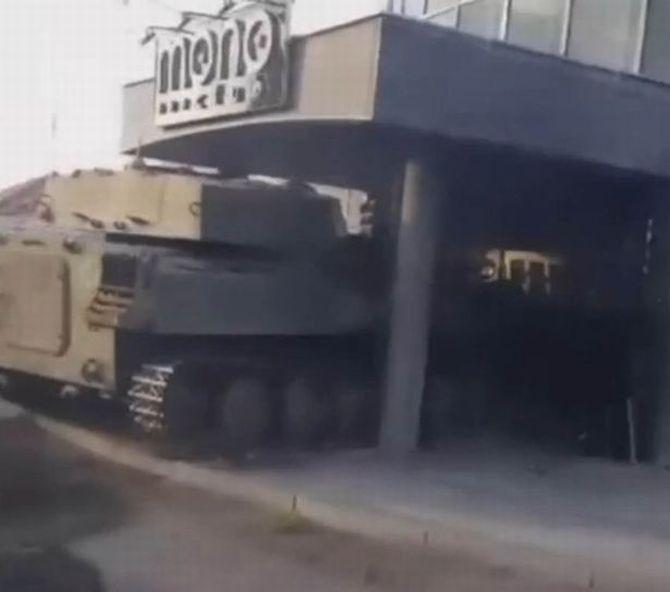 One club owner brought the house down, literally, when he visited his venue in a Soviet era tank and accidentally crashed it into the entrance.
The man, identified only as Rafal, was visiting his venue, Club Mono, with a friend in a 2S1 Gvozdika 122-mm self-propelled howitzer tank, according to reports.
The wealthy 38-year-old was inside the vehicle when this bizarre footage was taken showing the massive artillery machine driving through a small fire.
It eventually crashes into the building's entrance in Szubin, Poland, as a nervous man man can be heard shouting: "F***, stop!" in Polish.