This week's digest of stories that are weird, true and funny.
1) Underwear models brighten up London Underground
A group of underwear models transformed a London Underground platform into a catwalk as passengers looked on in disbelief. The stunning girls strutted their stuff in little more than knickers and bras. But Northern Line commuters need not expect this early morning surprise every day as it was the launch of lingerie brand Bluebella's spring-summer collection.
---
2) Beijing IKEA bans naps on furniture in stores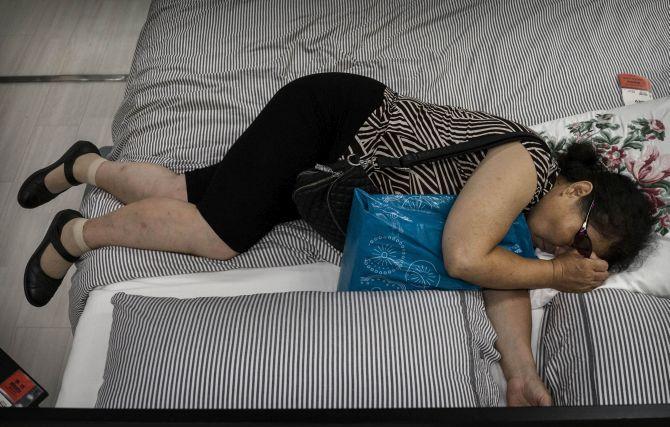 An IKEA in Beijing is taking measures to curtail the apparently obscene amount of napping going on in the store.
This regulation directly contrasts the store's previous policy, which encouraged shoppers to take naps with reckless abandon. Evidently, the sleeping hordes were making it difficult for interested shoppers to properly examine and test out the merchandise.
The only problem IKEA is having with their new no sleeping edict is the small fact that customers are not listening. TheShanghaiist reports that customers have been simply not moving when asked, or finding a new, quieter section of IKEA to sleep in.
---
3) Japan holds 24-hour festival to celebrate the penis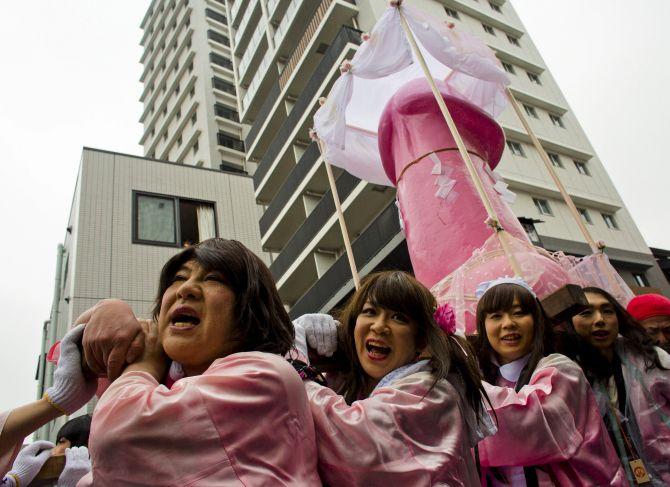 It's a sight that draws giggles and curious stares from tourists and other first-timers -- an unusual festival where revellers carry gigantic phalluses through the streets of a Japanese city. But for the residents of Kawasaki, who lug erotic shapes of all different sizes, this odd tradition is not a joke.
Shinto Kanamara Matsuri started as a small tradition but has grown into a popular a tourist attraction, with participants praying to a god of fertility, child birth and protection from sexually transmitted infections.
Known as the Festival of the Steel Phallus, it is held every spring at the phallus-shaped Kanayama Shrine.
Festivalgoers parade through the streets with three giant phalluses, while spectators lick lollies or snack on sausages or vegetables shaped as male and female genitalia.
---
4) Porn star offers to bed Russian footballer if he scores 5 more goals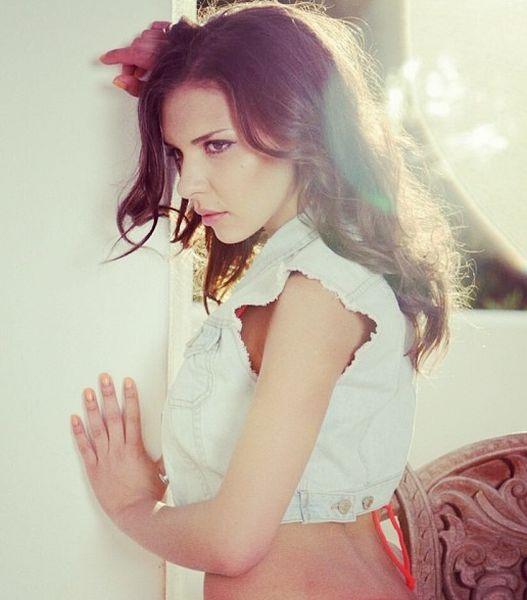 A Russian porn star has offered a footballer a 16-hour sex marathon if he scores five goals by the end of Russia's Premier League Championship. Porn actress Alina Yeremenko, 25, who goes by the stage name Alina Henessy, said she would bed Dynamo Moscow forward Alexander Kokorin. Yeremenko said, "If before the end of the [Russian] championship Alexander Kokorin scores five goals I promise to hold a 16-hour sex marathon with him as a thank you."
---
5) A cat cinema could be coming to London
If you thought animal-themed businesses were running out of steam, what with the cat cafe, rat cafe, owl bar and subsequent micropig picnic and fox/hedgehog/squirrel space, you were wrong.
Now there are plans to raise money for a cat cinema . No, this isn't an April Fool. Great Kitten has been raising publicity for their feline film plans since late February. The duo behind it, Paula Pamela, 25, and William Piper, 24, are aiming to raise £120,000 (Rs 1.1 crore) to set up the first cat cinema in the world, where you will be able to watch your favourite films with a feline friend for company.
---
6) This man blows up the world's largest bubble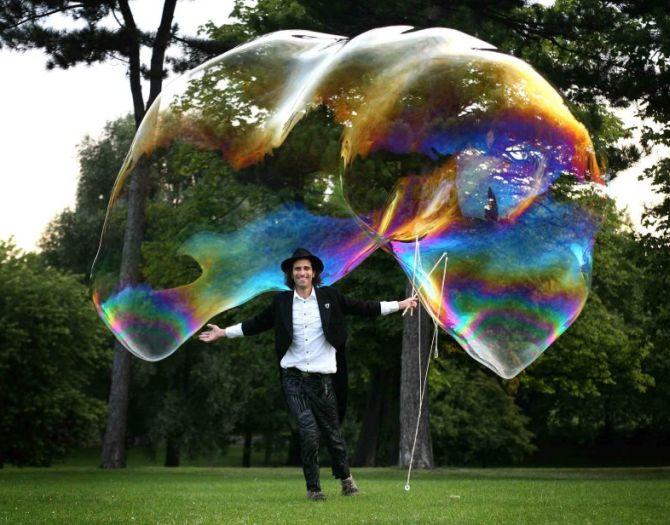 Samsam Bubbleman entered the Guinness Book of Records for the world's largest free-floating bubble. His effort measured a staggering 23.1 cubic metres, which is the same size of two family cars or 150,000 tennis balls.
He explained: "It has been my most challenging record yet with a number of crucial elements coming together -- the equipment, my top secret bubble solution, weather conditions and most importantly what I call my 'inner bubble'.
---
7) Hollywood actress's brother claimed to be black for medical school
Actress Mindy Kaling's brother says that he posed as a black man years ago to get into medical school and that the experience opened his eyes to what he calls the hypocrisy of affirmative action. Vijay Chokal-Ingam, who is of Indian descent, shaved his head, trimmed his "long Indian eyelashes, and applied to medical school as a black man.
---
8) Japanese university tells students to quit smartphones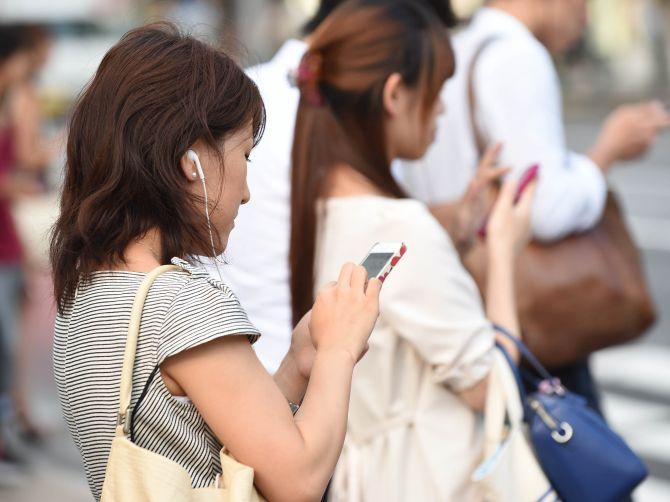 Quit your smartphone or quit school -- that's the message a Japanese university president gave to this year's intake of freshmen, sparking a flurry of comments on social media and local news coverage. "Addiction to smartphones is nothing but toxic" when it comes to developing intelligence, character and creativity, Shinshu University President Kiyohito Yamasawa said at the school's entrance ceremony last week. It slows down brain functions and wastes precious time, he added.
---
9) North Korea's Kim Jong-un learned to drive at age 3, raced a yacht at 9!
A new North Korean teacher's manual claims North Korean leader Kim Jong Un learned to drive when he was 3 and raced a yacht. The book is a sign middle and high schoolteachers around the country have been tasked with glorifying Kim -- so he may be idolised like his father.
---
10) The super-sized omlette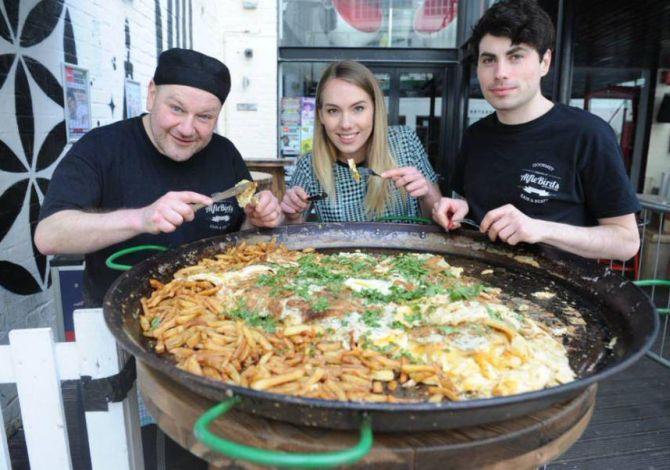 A restaurant celebrated Easter by creating a gigantic omelette made from 150 eggs.
The 12,000 calorie monster containd 945g of protein, more than sixteen times the recommended daily amount for a man, and was three foot wide. The dish was created by Birmingham restaurant Alfie Bird's.