Several buildings across the world lit up bright green on Thursday night in support of the Paris climate accord.
The action came following United States President Trump announcing that the nation was withdrawing from the Paris Agreement.
New York Governor Andrew Cuomo said in a statement, "The White House's reckless decision to withdraw from the Paris Climate Agreement has devastating repercussions not only for the United States, but for our planet. This administration is abdicating its leadership and taking a backseat to other countries in the global fight against climate change."
New York City Mayor Bill de Blasio said Trump can turn his back on the world, but the world cannot ignore the very real threat of climate change.
"This decision is an immoral assault on the public health, safety and security of everyone on this planet," he said adding that New Yorkers are already experiencing hotter summers, more powerful storms and rising seas, which disproportionately affect already vulnerable communities.
"On behalf of the people of New York City, and alongside mayors across the country, I am committing to honour the goals of the Paris agreement with an executive order in the coming days, so our city can remain a home for generations to come," de Blasio said.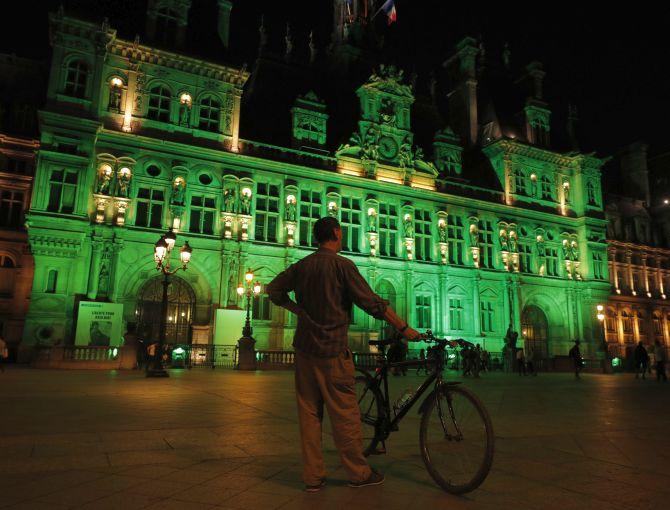 Green lights are projected onto the facade of the Hotel de Ville in Paris. Photograph: Philippe Wojazer/Reuters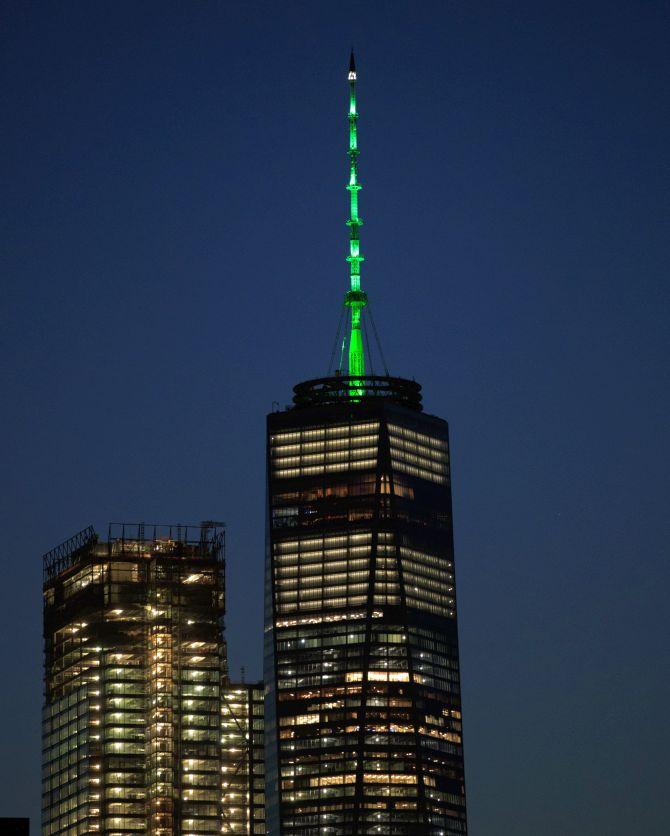 As directed by New York Governor Andrew Cuomo in response to President Donald Trump's decision to pull the United States out of the Paris Climate Accord, One World Trade Center is illuminated with green light. Photograph: Drew Angerer/Getty Images
Angel of Independence monument is bathed in green light to stand in solidarity with the Paris climate accord. Photograph: Carlos Jasso/Reuters
New York City hall turned a shade of green on Thursday as it stated that it would abide by the terms of the Paris Climate accord. Photograph: @NYCMayor/Twitter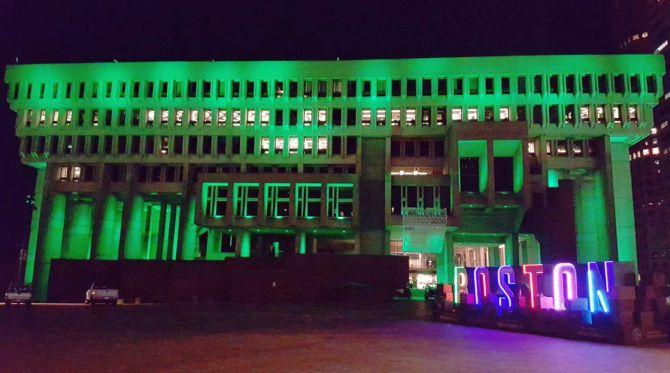 Boston's City Hall too turned a shade of green to support the climate agreement from which Trump withdrew on Thursday. Photograph: @austinfblackmon/Twitter