Greetings poured in for Prime Minister Narendra Modi on his 73rd birthday on Sunday with leaders across party lines, prominent personalities and common people wishing him good health and a long life.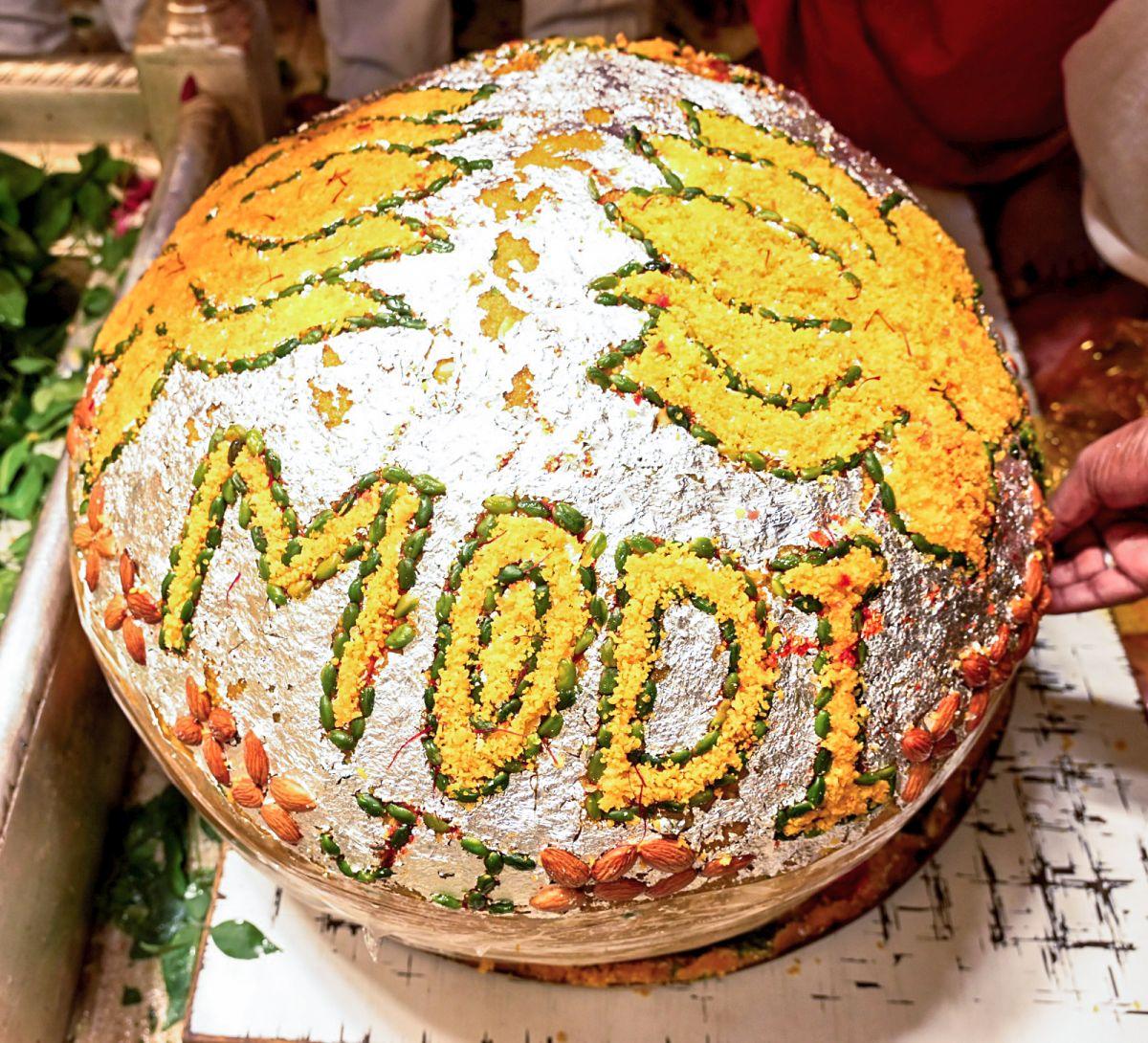 To mark the prime minister's birthday, the Bharatiya Janata Party launched a 'Seva Pakhwara (fortnight)' from Sunday to October 2, the birth anniversary of Mahatma Gandhi, to reach out to different sections of society with a host of welfare initiatives.
In Modi's parliamentary constituency Varanasi, special prayers were held at the Kashi Vishwanath temple on the occasion and a group of Muslim women lit 73 earthen lamps and performed an 'aarti'.
BJP members and Modi's admirers participated in a host of activities, including yagnas and pujas, cleanliness and plantation drives and distribution of food items among the poor, on the day.
President Droupadi Murmu was among the first to greet the prime minister. In a post on X, she wished that Modi paves the way for India's development in every field during the 'Amrit Kaal' with his foresight and strong leadership.
Union Home Minister Amit Shah and other BJP leaders credited the prime minister with laying a strong foundation of a grand and self-reliant India on the basis of the country's ancient heritage.
"Be it the party organisation or the government, we always get inspiration of national interest being supreme from Modi ji," Shah said, adding that he considered it his good fortune to serve the country under such a unique leader.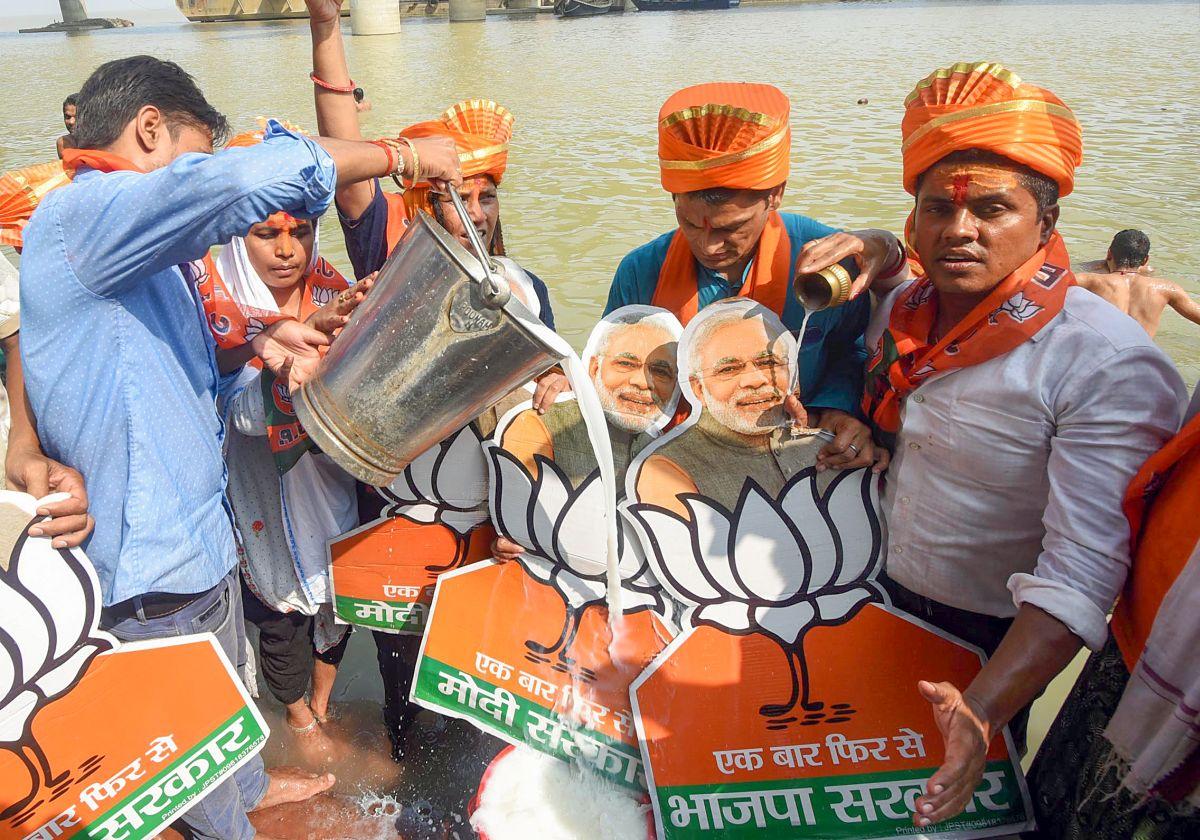 Defence Minister Rajnath Singh said Modi has not just given a new identity to India but also enhanced its prestige in the world.
The prime minister has taken India's development to new heights, Singh said, wishing him good health and a long life.
Taking to X, BJP president J P Nadda said the prime minister has given a tangible shape to the Indian culture's global prestige, people's multi-dimensional development and the nation's universal progress.
He attended an exhibition at the BJP headquarters here on the life of Modi.
Congress president Mallikarjun Kharge and former party chief Rahul Gandhi also extended their greetings to Modi.
"My best wishes to PM Shri Narendra Modi ji on his birthday. May he be blessed with good health and long life," Kharge said on X.
Gandhi said, "Wishing PM Narendra Modi a happy birthday."
The Dalai Lama also wished the prime minister a long life and success in fulfilling the aspirations of the people.
Many chief ministers belonging to different parties, including Yogi Adityanath, Nitish Kumar, Siddharamaiah and Shivraj Singh Chouhan, also took to X to greet Modi.
Uttar Pradesh Chief Minister Yogi Adityanath called Modi a "great devotee of Ma Bharati, the architect of New India and the dreamer of a developed India".
"Your dedication and vision for building a developed India is incomparable. By the grace of Lord Shri Ram, may you be blessed with a long life and good health, and may we all continue to receive your successful leadership, this is our prayer," he said.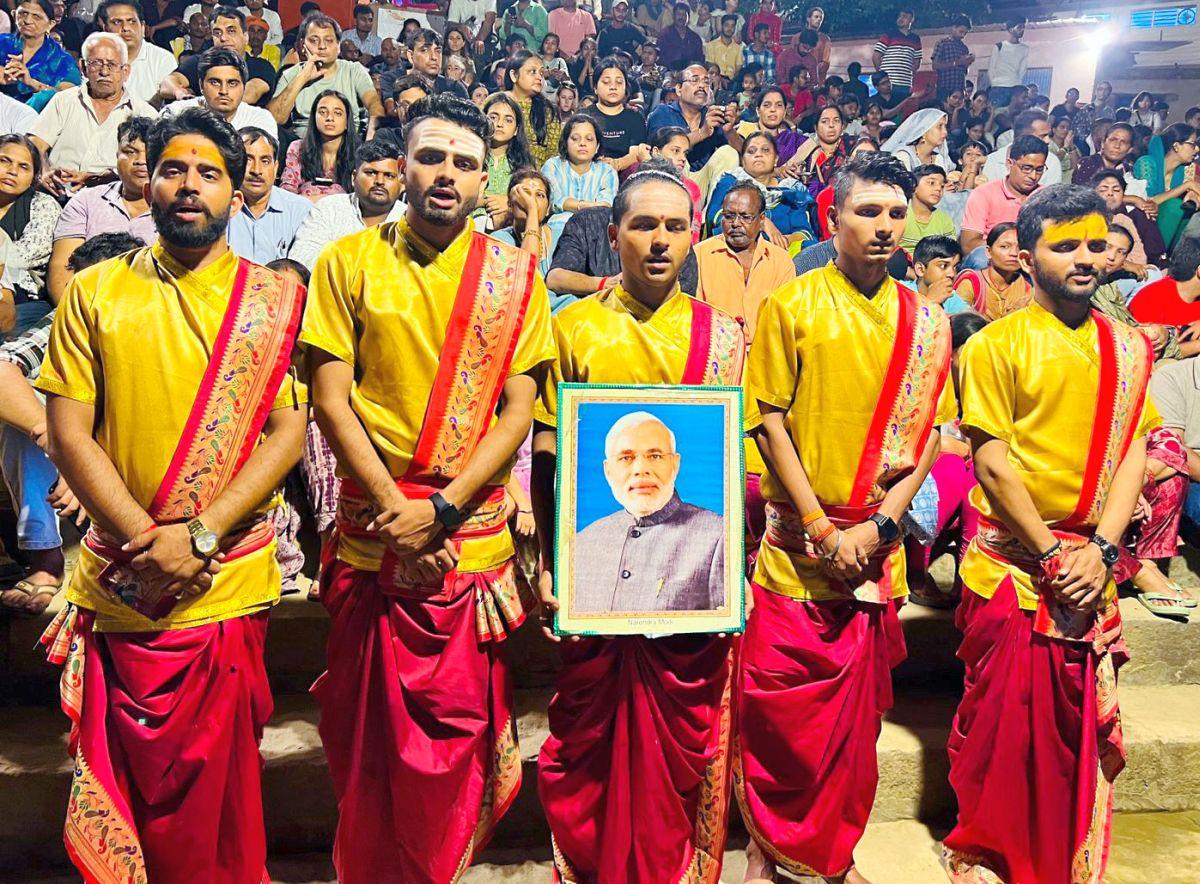 Bihar Chief Minister Nitish Kumar said, "Extending my wishes to Prime Minister Narendra Modi ji on his birthday and pray for his long life."
Describing Modi as "God's blessing for India", Madhya Pradesh Chief Minister Shivraj Singh Chouhan said the prime minister is working tirelessly to take India to new heights.
Uttarakhand Chief Minister Pushkar Singh Dhami handed over housing approval letters, keys and Rs 5,000 each to beneficiaries of the Pradhan Mantri Awas Yojana-Rural on the prime minister's birthday.
He also distributed cheques to self-help groups under the National Rural Livelihood Mission.
Odisha Chief Minister Naveen Patnaik and his Jharkhand counterpart Hemant Soren wished Modi a long life. Tamil Nadu Governor R N Ravi and Chief Minister M K Stalin were also among those who greeted the prime minister on the day.
AIADMK chief Edappadi K Palaniswami said Modi has lifted the nation with his hard work and wished him "another successful term in office and hundred years of service".
In a post on X, Rajasthan Governor Kalraj Mishra said India's pride has increased across the world due to the strong leadership of Modi and it is moving rapidly on the path of becoming a "superpower".
Chief Minister Ashok Gehlot extended his "heartiest greetings" to Modi.
Superstars Shah Rukh Khan, Akshay Kumar, Salman Khan and Mohanlal were among those from the Indian film industry who greeted Modi on his birthday.
In a post on X, Shah Rukh Khan said he hoped the prime minister gets some time to have fun on his special day.
Malayalam star Mohanlal said, "Sending our Hon. Prime Minister Shri. Narendra Modi Ji love and best wishes on his birthday! Here's to crossing more milestones and making the nation prouder! @narendramodi @PMOIndia."
BJP workers and supporters marked the day by offering prayers, cutting cakes and distributing sweets.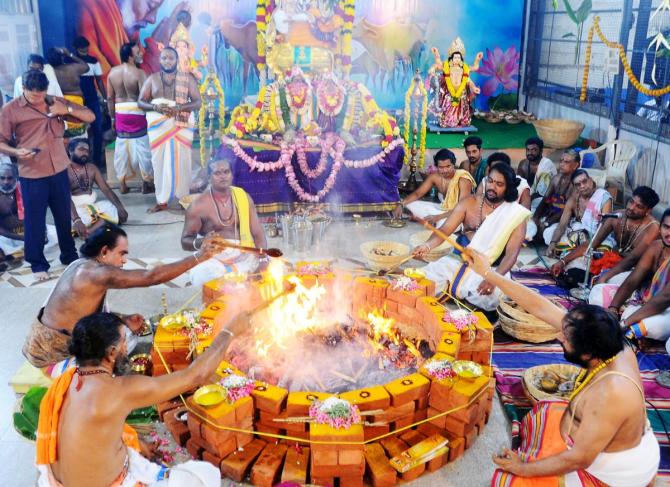 Workers of the BJP's Minority Cell offered a 'chadar' at the Hazrat Nizamuddin Dargah in Delhi for the prime minister's long life.
In Chandigarh, multi-faith prayers were held for Modi.
Saints and seers in Varanasi performed yajnas for Modi's good health. At the Kashi Vishwanath temple, 'jalabhishek' was performed to celebrate the prime minister's birthday.
A group of Muslim women in Varanasi celebrated Modi's birthday by performing an 'aarti' for his long life and lighting 73 earthen lamps.
The women associated with the Muslim Mahila Foundation (MMF) also sang folk songs, made 'rangolis' and distributed ladoos.
Nazneen Ansari, a senior office-bearer of the MMF, said PM Modi is the guardian of Muslim daughters who has enhanced their pride across the world.
BJP MLA Neelkanth Tiwari performed 'dugdhabhishek' in the Ganga for the long life of the prime minister.
In Meerut, around 1,600 students of Deendayal Upadhyay Management College dressed in the colours of the national flag made a human chain depicting G20.