The Radom Air Show is a biannual celebration that takes place city of Radom, Poland.
Every other year during the final August weekend, air forces of Europe and Russia gather in Radom for the show, which enthrals visitants through elaborate stunts and performances.
The aim of the show, which began in 2000, is to entertain the citizens of Poland, as well as visiting tourists.
Rediff.com takes a look at this awesome air-bending event.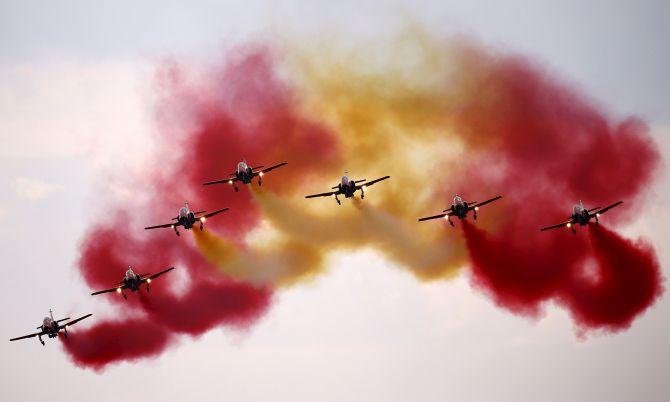 Spanish Patrulla Aguila (C-101), aerobatic demonstration team of the Spanish Air Force performs during the Radom Air Show at an airport in Radom, Poland. Photograph: Kacper Pempel/ Reuters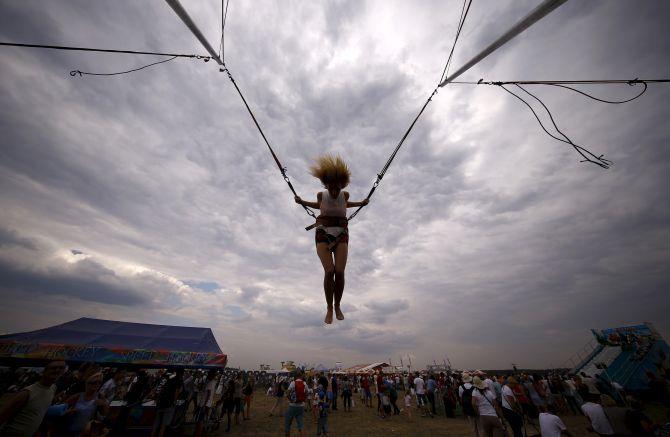 Woman plays on a trampoline with ropes during the Radom Air Show at an airport in Radom, Poland. Photograph: Kacper Pempel/ Reuters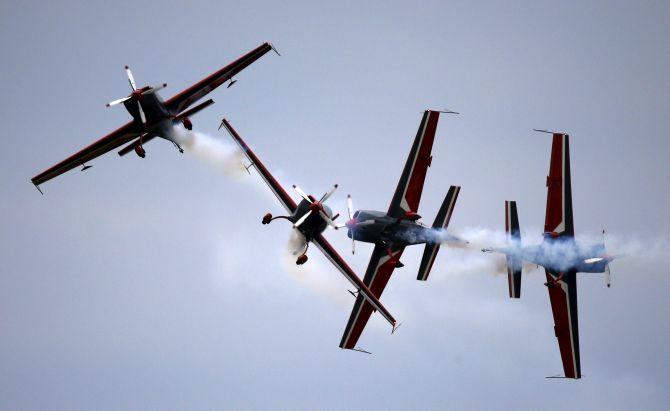 Airplanes from Royal Jordanian Falcons perform during the Radom Air Show in Radom, Poland. Photograph: Kacper Pempel/ Reuters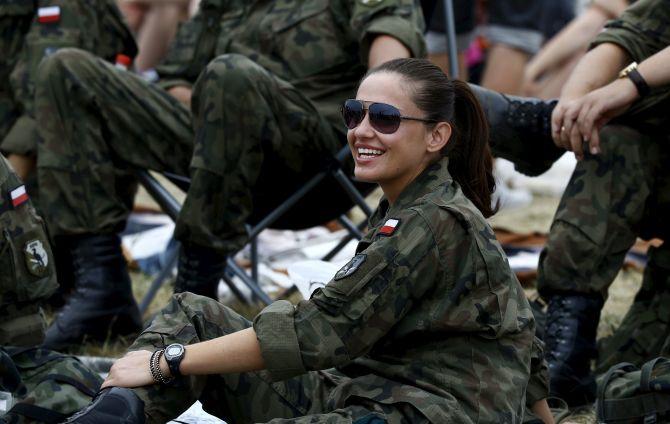 A soldier from a military base in Wegorzewo smiles as she attends an airplane performance at the Radom Air Show. Photograph: Kacper Pempel/ Reuters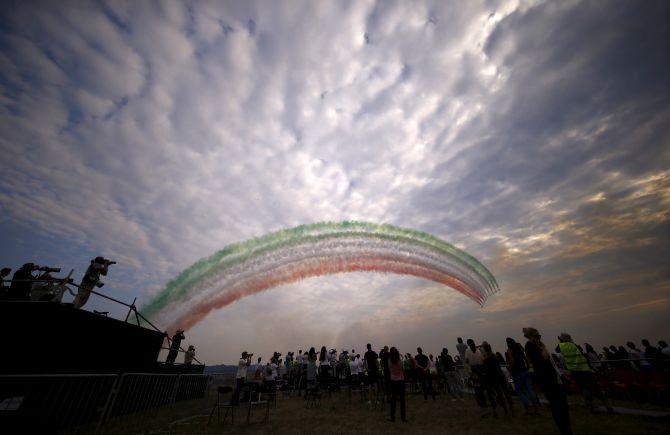 Italian Frecce Tricolori, the aerobatic demonstration team of the Italian Aeronautica Militare (Air Force) performs during the air show. Photograph: Kacper Pempel/ Reuters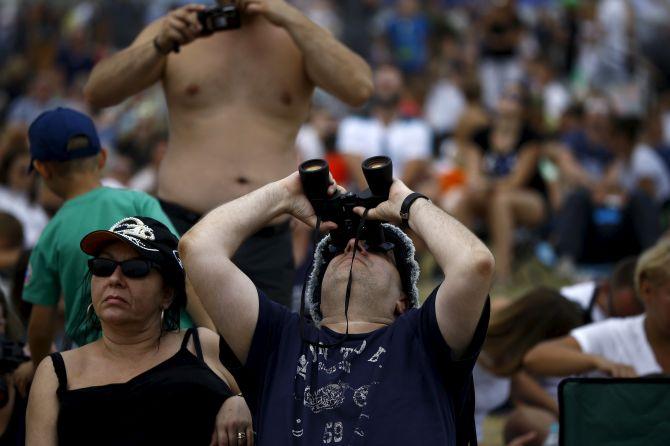 Spectators watch an airplane performance at the Radom Air Show. Photograph: Kacper Pempel/ Reuters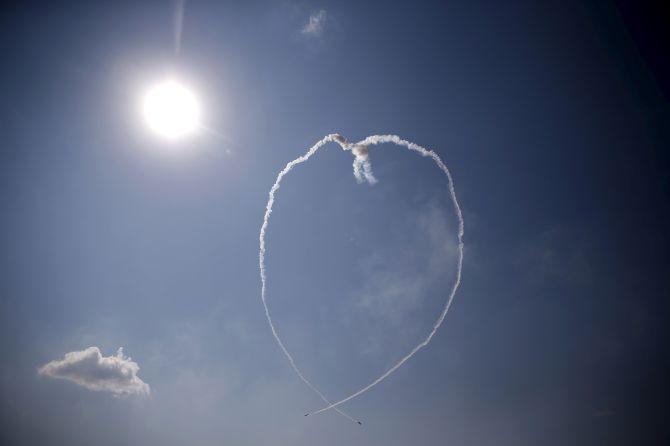 Two airplanes from Poland's Zelazny acrobatic team form a heart-shaped vapour trail during a performance. Photograph: Kacper Pempel/ Reuters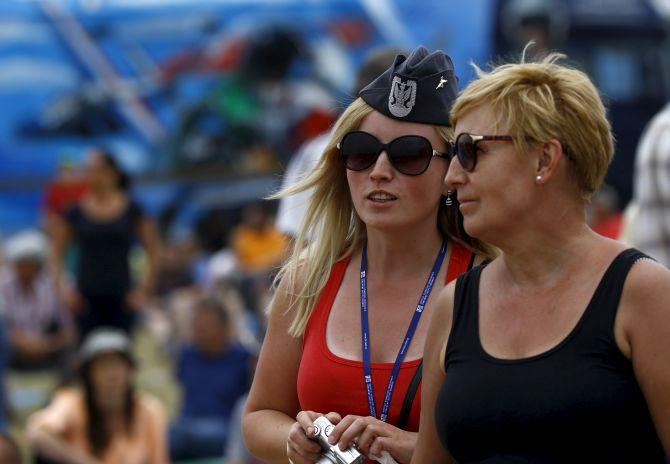 Spectators attend an airplane performance. Photograph: Kacper Pempel/ Reuters
Polish Air Force MiG-29 pilot Adrian Rojek performs during the Radom Air Show. Photograph: Kacper Pempel/ Reuters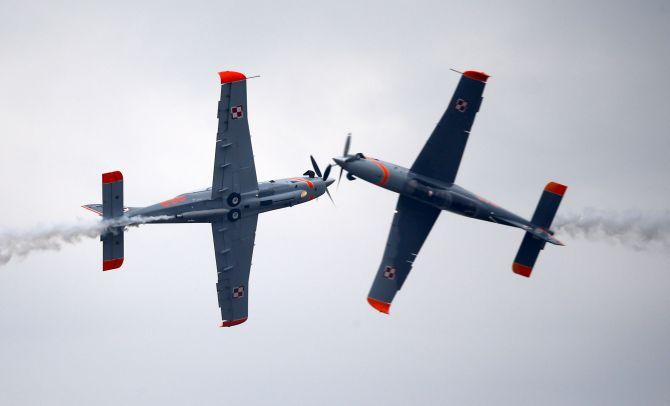 Two airplanes from Poland's Orlik team perform during the Radom Air Show. Photograph: Kacper Pempel/ Reuters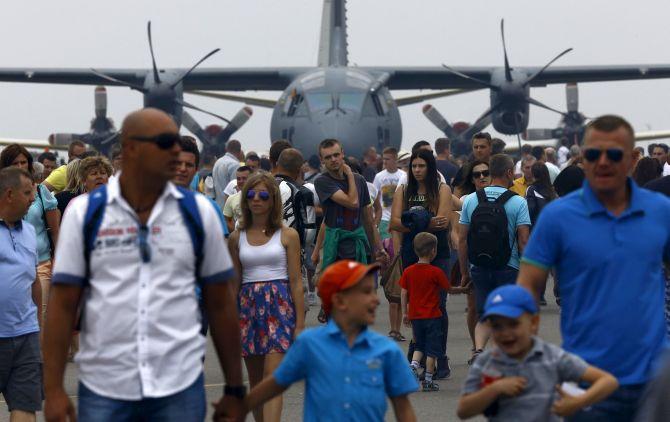 People walk at the static plane exhibition. Photograph: Kacper Pempel/ Reuters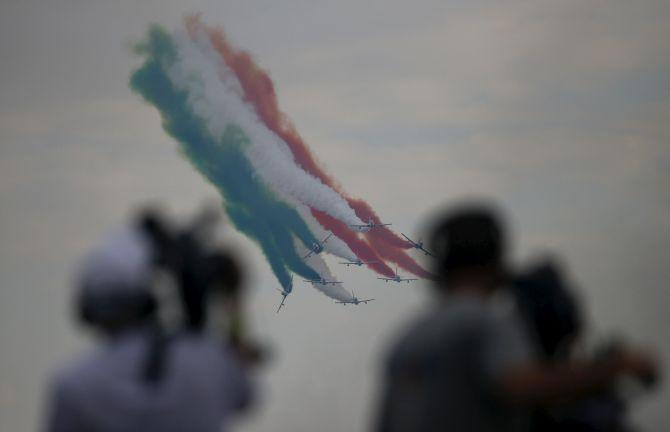 Italian Frecce Tricolori, the aerobatic demonstration team of the Italian Aeronautica Militare (Air Force) performs in the air show. Photograph: Kacper Pempel/ Reuters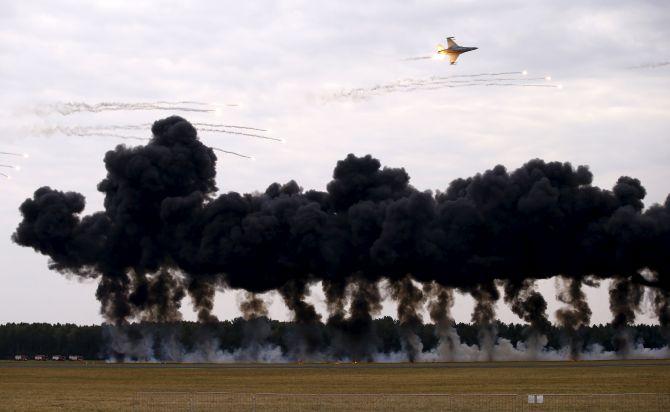 Poland's military airplanes perform an attack simulation during the Radom Air Show at an airport in Radom, Poland. Photograph: Kacper Pempel/ Reuters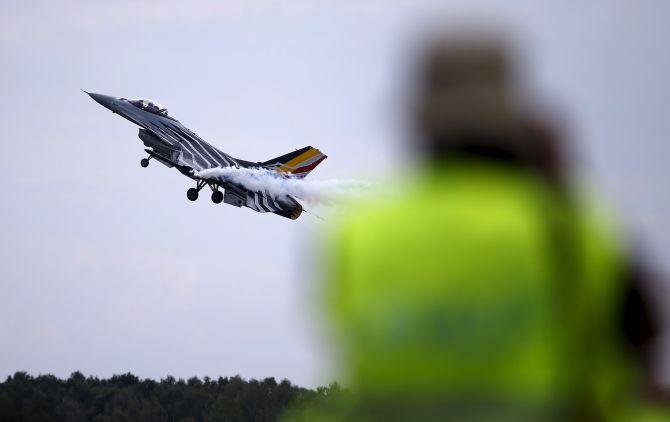 A Belgium F-16 aircraft performs during the Radom Air Show at an airport in Radom, Poland. Photograph: Kacper Pempel/ Reuters