Stunning new photographs of the California wildfires show just how vast the level of devastation is -- as experts say it's likely to get worse as the blazes become uncontrollable in high winds.

The high Santa Ana winds have pushed the risk level for much of Southern California into the never-before-seen 'Extreme' range.
For those who don't know, strong winds have been pushing several sudden and destructive wildfires across the hills and towns north of Los Angeles, burning thousands of acres and hundreds of structures and forcing tens of thousands to flee their homes.
Hundreds of firefighters are stretched across suburbs and foothills, trying to contain fires that are racing westward, pushed by the fiercely blowing winds.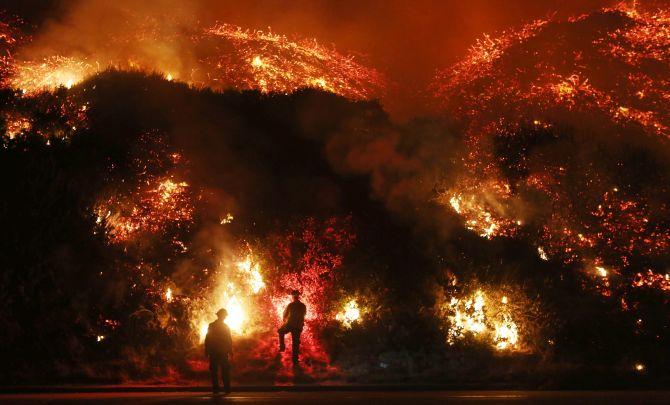 GREAT BALL OF FIRE: Fanned by gusting winds, wildfires raged in densely populated southern California for a fourth day on Thursday. The flames leaped the 101 freeway with firefighters struggling to control the blaze.
Photograph: Mario Tama/Getty Images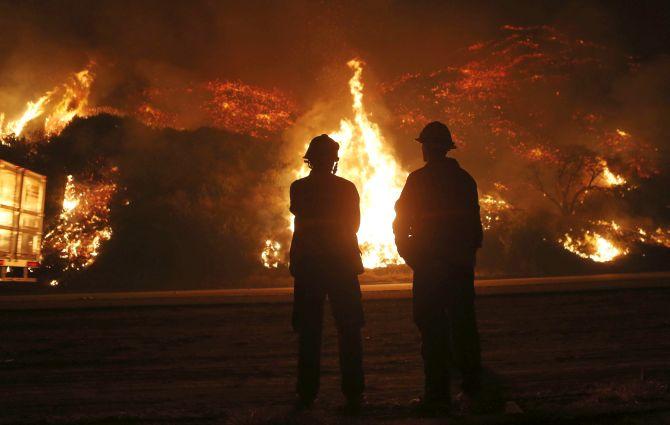 FLAME ON: Firefighters monitor the Thomas Fire using flares to burn off brush close to the road. Around 200,000 people are under evacuation orders across the state, and almost 200 homes and buildings have been destroyed.
Photograph: Mario Tama/Getty Images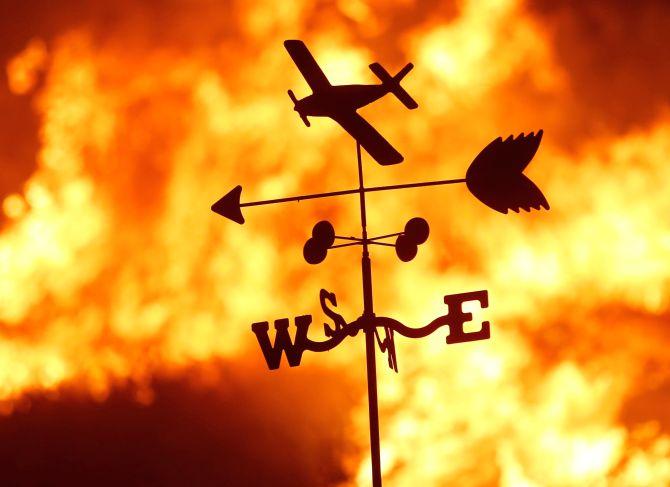 WHICH WAY TO SAFETY? The Creek Fire, near Sylmar, has covered more than 12,605 acres and pushed out around 99,000 residents. It has destroyed more than 30 buildings and is 10 per cent contained.
Photograph: Jonathan Alcorn/Reuters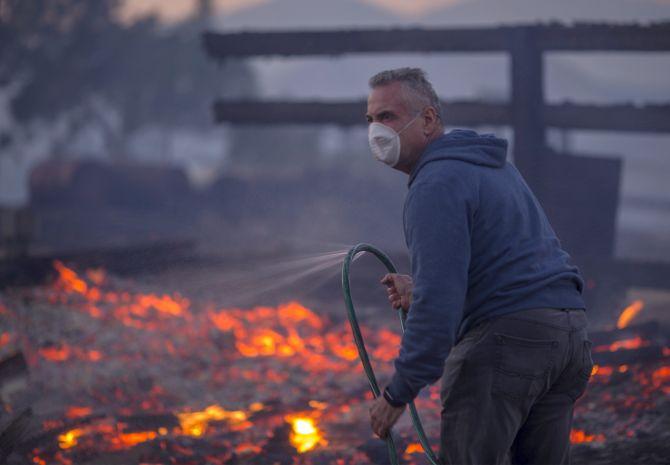 PUTTING OUT THE FLAMES: So far the human death toll in the area has been zero, but the toll on animals has been far greater. In one Slymar ranch alone, 29 horses burned to death when the Creek Fire swept through the property. Photograph: David McNew/Getty Images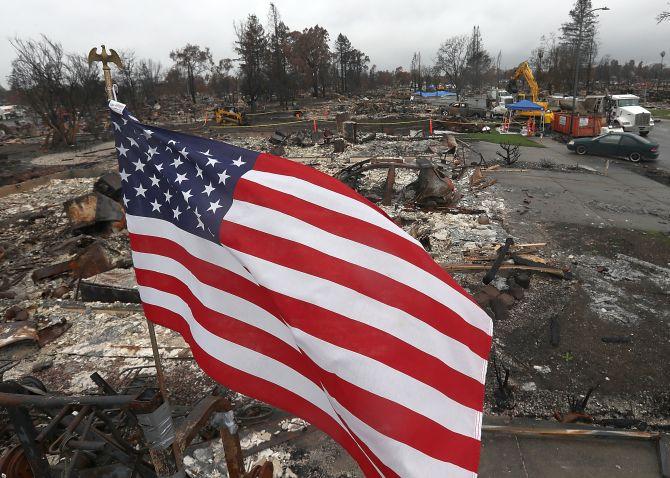 WHAT THE FIRE TOOK AWAY: An American flag flies over burned homes in the Coffey Park neighbourhood in in Santa Rosa, California. The wildfires are testing the stamina of firefighters and military personnel, who have been laboring almost nonstop. On top of exhaustion from the long hours, they're also trying to stave off the effects of smoke inhalation and the airborne embers irritating their eyes.
Photograph: Justin Sullivan/Getty Images
BURNT TO THE GROUND: These fires could go down as one of the most destructive fires in state history, and at one point, spread over 31,000 acres in the span of about nine hours -- roughly an acre a second. At that rate, it would have consumed New York's Central Park in about 15 minutes. The plume from the fire stretches 1,000 miles into the Pacific Ocean.
Photograph: Gene Blevins/Reuters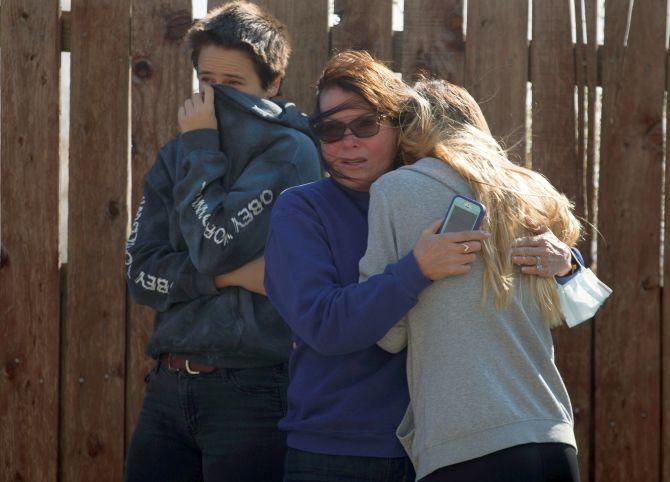 Local residents react as numerous homes burn on a hillside during a wind driven wildfire in Ventura, California.
Photograph: Mike Blake/Reuters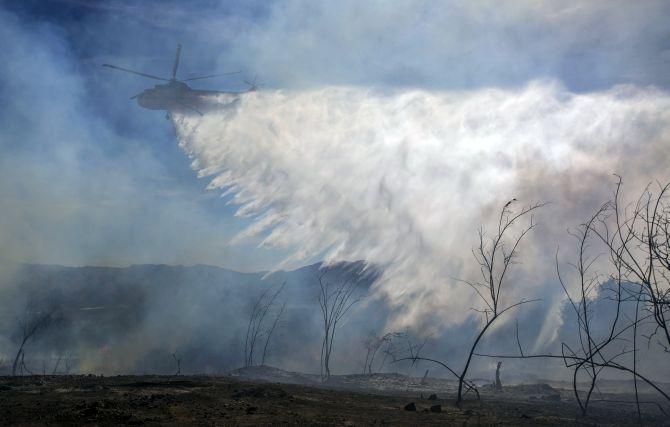 A firefighting helicopter makes a water drop at the Thomas Fire.
Photograph: David McNew/Getty Images