He is the President of the United States.
But, could you imagine what Donald J Trump would look like if he was a refugee?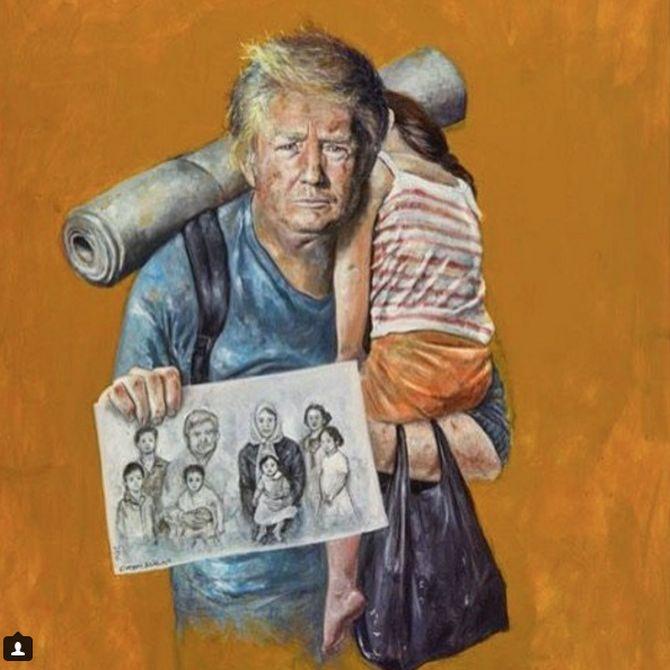 Well, one artist has let his imagination run free and created a series of paintings in his Brussels studio showing world leaders as displaced or disenfranchised people.
Abdalla Al Omari, who has refugee status in Belgium, says his own experience with displacement prompted him to create The Vulnerability Series.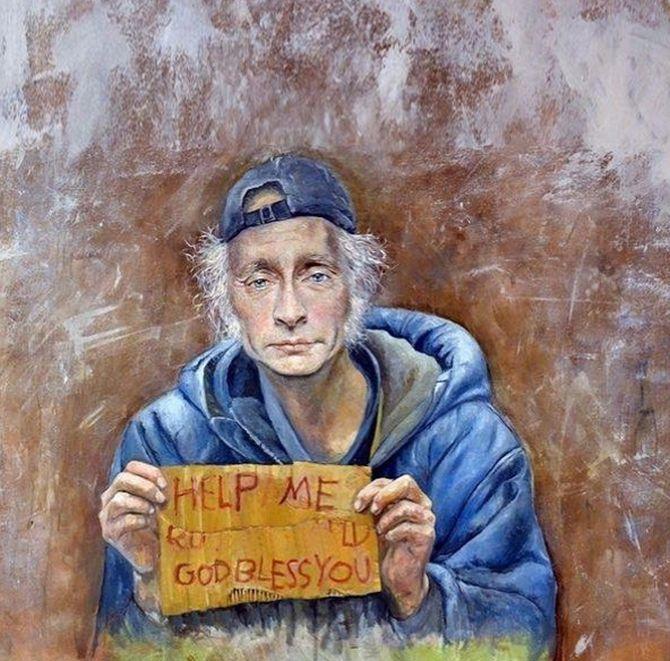 "Being a refugee is like having a new lump in your body that you had nothing to do with, and it will stay until the last day, so you better deal with it," Al Omari was quoted as saying.
In the series, US President Trump (who has been bashed for his treatment of refugees following his campaign in favour of the travel ban targeting residents of Muslim-majority countries) is portrayed as a refugee holding a young child; his belongings and a sleeping mat on his back, a photo of his family clutched in his right hand.
His series also features Russian President Vladimir Putin and Syrian President Bashar Al Assad. Putin is depicted as a homeless person, while Assad appears partially submerged in water with only a paper boat to come to his aid.
In another image, titled the 'Queue', one can see Israeli Prime Minister Benjamin Netanyahu, Iranian President Hassan Rouhani and former US President Barack Obama portrayed as refugees standing in line waiting for food.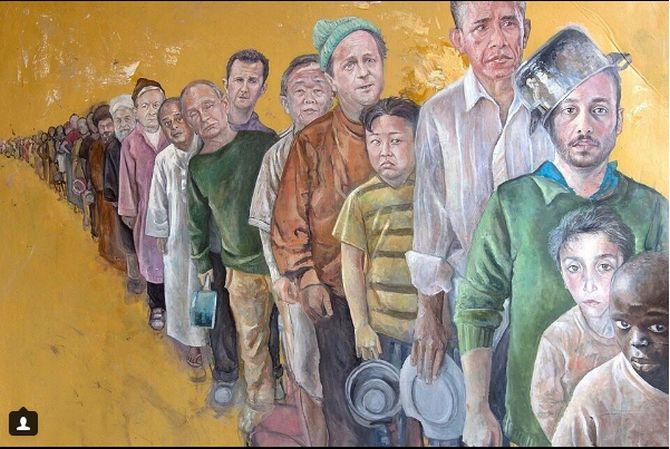 Omari started painting in Damascus shortly after the start of the Syrian civil war broke out in 2011. He fled and was granted asylum in Belgium.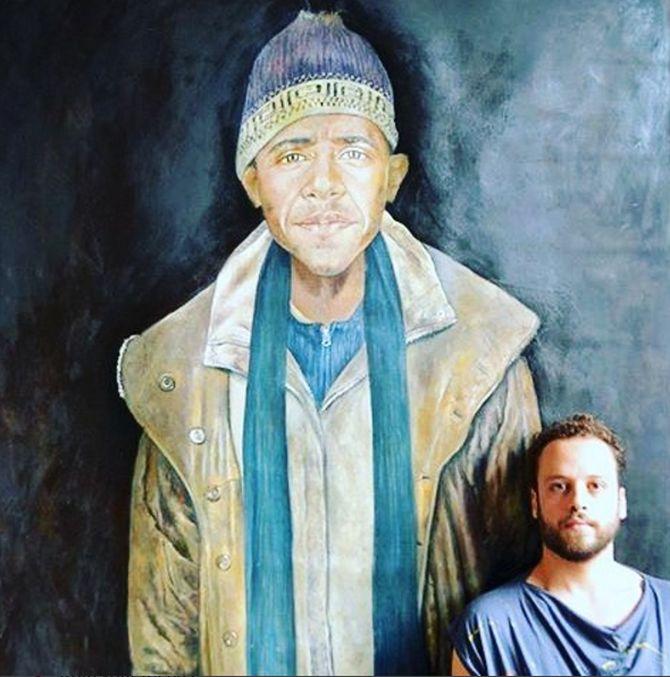 And while the artist has been praised, there has also been a lot of negative feedback, with some accusing the artist of being insensitive.
But Al Omari says that his intention was not to disrespect world leaders, but to "give them back their humanity".
Photograph courtesy: Abdalla Al Omari/Instagram