Tens of thousands of demonstrators from across the United States converged on the nation's capital and New York on Saturday for a massive protest against the deaths of unarmed black men by law enforcement.
The "Justice for All" rally in Washington was organised by the Reverend Al Sharpton after the cops involved in the deaths of Michael Brown in Missouri and Eric Garner on Staten Island were not indicted.
A grand jury decision last month not to indict police officer Darren Wilson over the killing in Ferguson, Missouri, was followed by another that also declined to charge another white policeman in the Staten Island "chokehold" death of Eric Garner.
Their deaths, and that of 12-year-old Tamir Rice — shot dead last month by Cleveland police as he brandished a toy gun– unleashed simmering resentment of police tactics in the United States and underlined the distrust many African American men feel toward law enforcement.
Here are some images from the protests: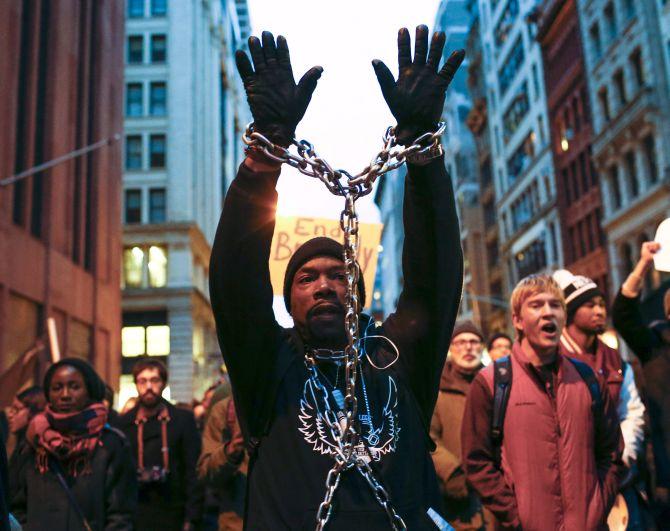 A man with a chain on his body takes part in a march against police violence, in New York.
People take part in the march against police violence in New York.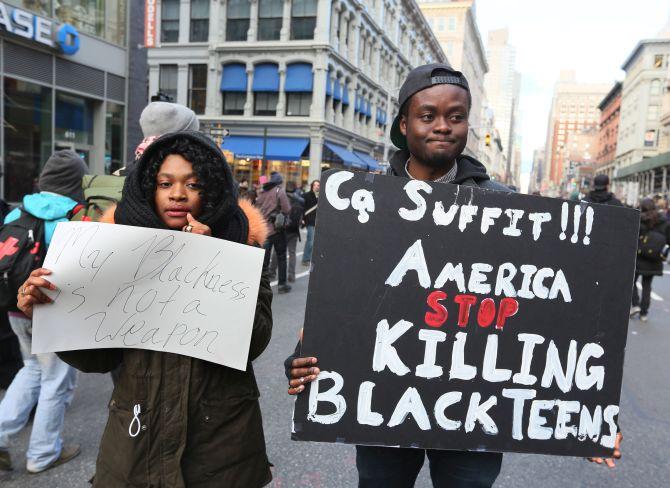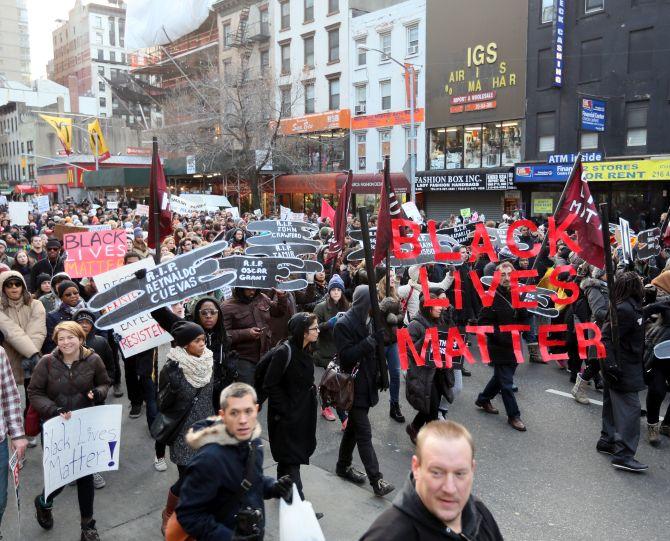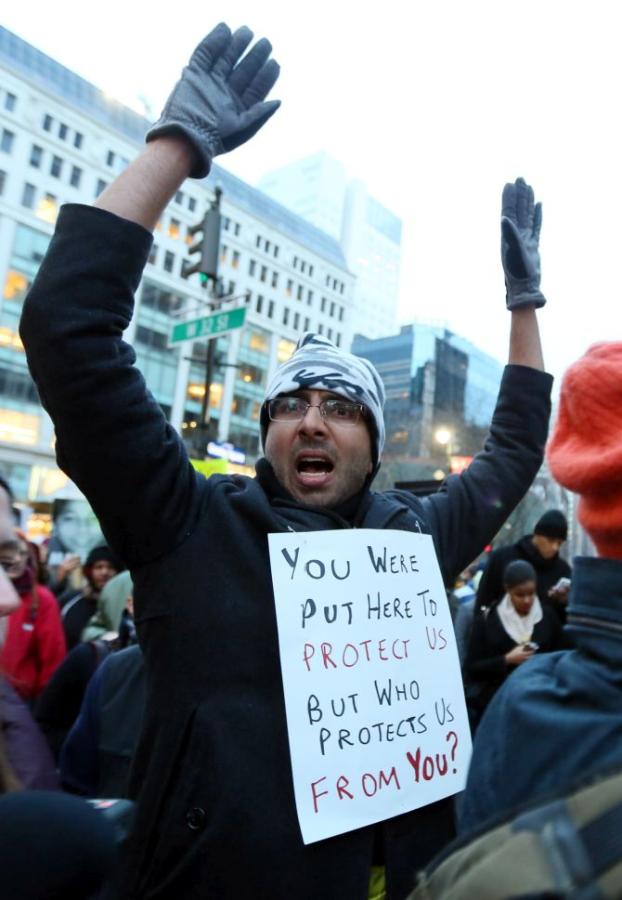 Photographs: Eduardo Munoz/Reuters, SnapsIndia