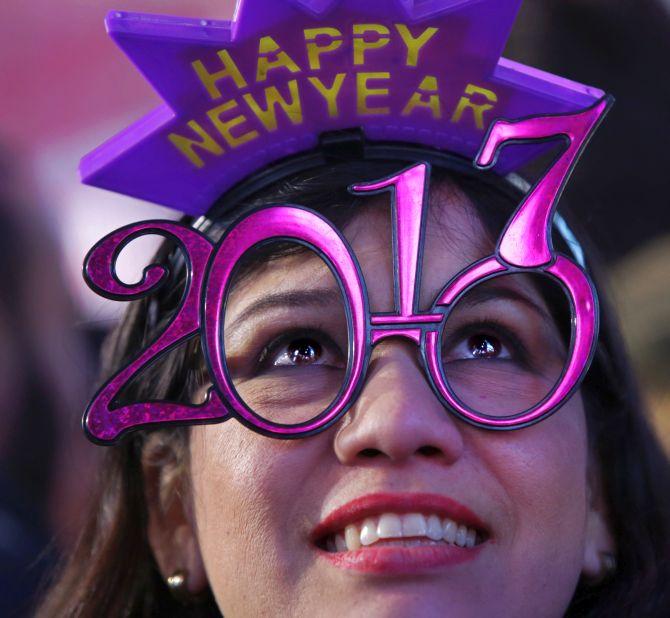 With 2016 officially behind us, let's look forward and speculate about the events, people and issues that will shape 2017.
>> RUSSIA'S GROWING INFLUENCE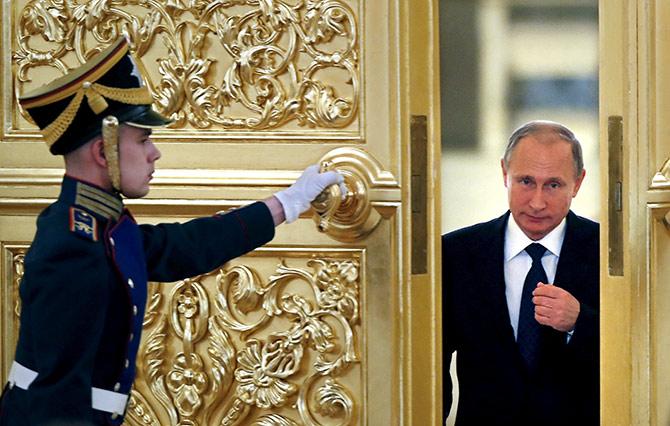 Russian leader Vladimir Putin looks to position his nation as an alternate ally to countries such as the Philippines and Turkey who have been traditionally allied with the United States. Putin's Russia, accused of influencing the US presidential election, could seek to cement their influence by providing support to other populists facing elections this year.
Photograph: Yuri Kochetkov/Reuters
>>SYRIA'S SHAKY PEACE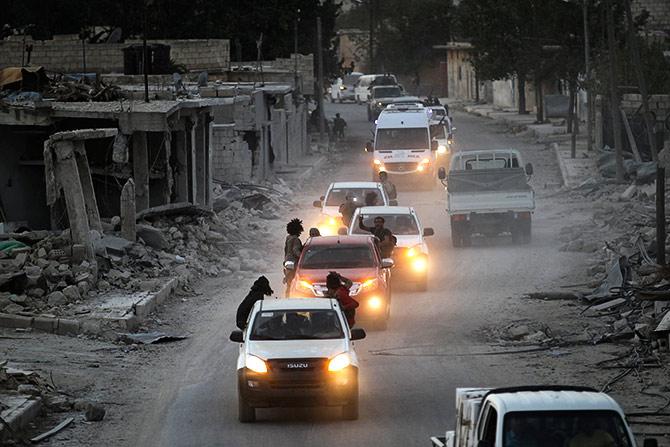 A truce deal brokered by Russia and Turkey faces challenges as clashes between rebel and government forces continue. A lasting peace deal could prove elusive as the large number of warring factions seek to protect their own interests and territories.
Photograph: Khalil Ashawi/Reuters
-- In Pictures: The last stand of Aleppo
>> ISLAMIC STATE-INSPIRED ATTACKS CONTINUE
Following the highly orchestrated Islamic State attacks on Paris and Brussels, the world has witnessed a spate of attacks by individuals who appear to be inspired by the militant group, rather than in direct contact with them. This year looks set to see a continuation of these types of attacks as the year began with a mass shooting at a Turkish nightclub where the motive still remains unclear.
Photograph: Eric Gaillard/Reuters
-- 4 ways to tackle Islamic State's terror
>> NORTH KOREA NUCLEAR GOALS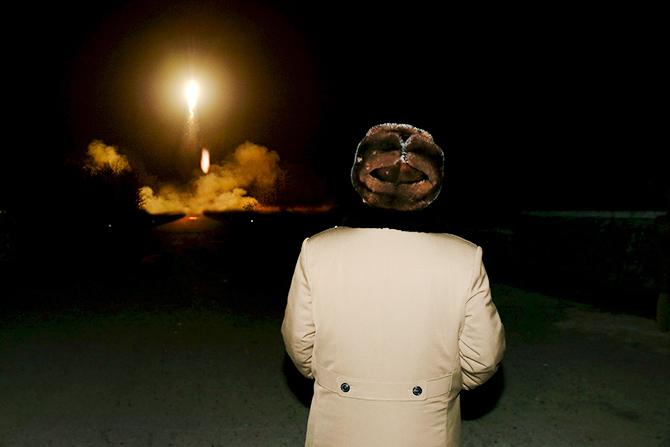 "It won't happen!" Trump wrote on Twitter about North Korea testing an intercontinental ballistic missile but preventing such a test is far easier said than done. The world will once again look to China, North Korea's neighbour and only ally, to contain Pyongyang's nuclear ambitions.
Photograph: KCNA/Reuters
-- How the world must deal with North Korea
>> THE TRUMP BARGAIN
As US President Trump takes office, the white working class that propelled him to the White House will be watching closely to see if he can bring back jobs as promised throughout the campaign. It remains to be seen if the divisive politics that characterised the bitter campaign will continue as Trump takes over the helm of a divided nation.
Photograph: Mike Segar/Reuters
>> MERKEL'S POLITICAL FUTURE IN JEOPARDY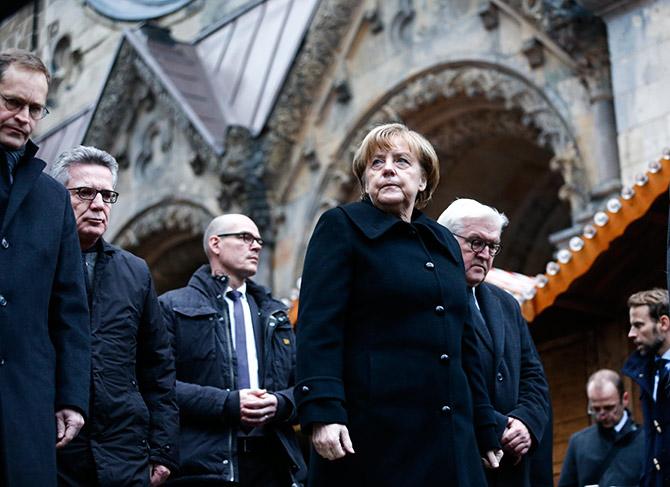 German Chancellor Angela Merkel' support for accepting refugees risks costing her re-election when Germans go to the polls later in 2017. Following the Berlin Christmas market attack and in the run-up to the election, Merkel will continue to face demands to take a much tougher line on immigration and security.
Photograph: Hannibal Hanschke/Reuters
>> BREXIT IN REALITY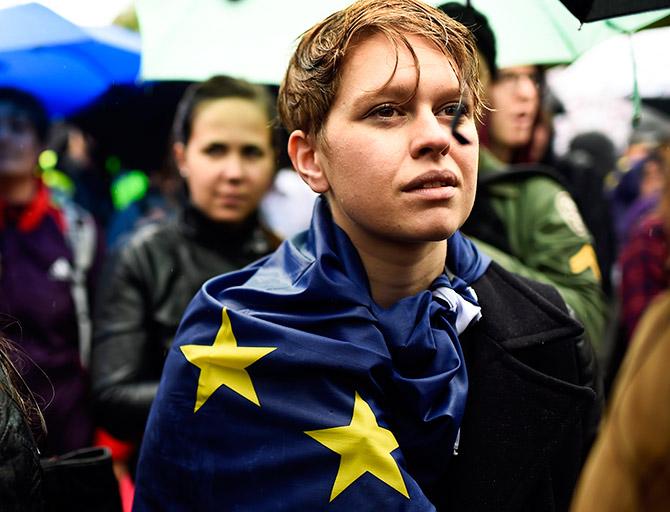 Britain will have to navigate how and when to trigger article 50 beginning the process to leave the European Union. How the decision affects immigration, trade and British citizens living in the EU member states should become clearer this year.
Photograph: Dylan Martinez/Reuters
-- Is India prepared for Brexit?
>> RACE RELATIONS IN FOCUS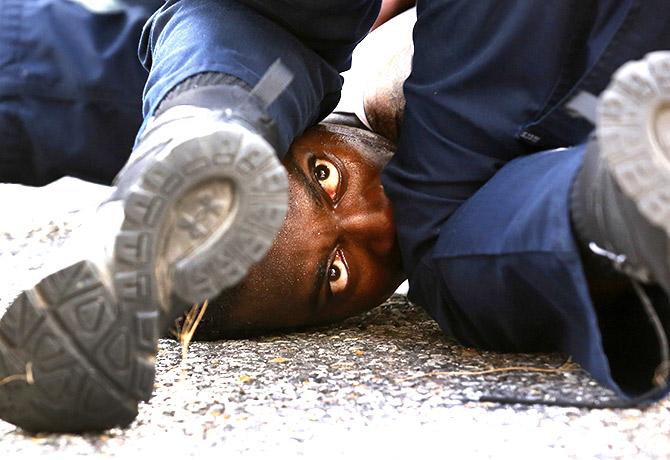 With the retrial of former police officer Michael Slager in the shooting death of Walter Scott slated for March, the Black Lives matter movement and other groups protesting racial injustice will be watching for a verdict.
Photograph: Jonathan Bachman/Reuters
>> MIGRANTS ON THE MEDITERRANEAN
As temperatures rise, the number of migrants making the dangerous crossing to Europe could increase again despite a record number of deaths of those traversing the Mediterranean in 2016.
Photograph: Yannis Behrakis/Reuters
>> VIRTUAL REALITY IN REALITY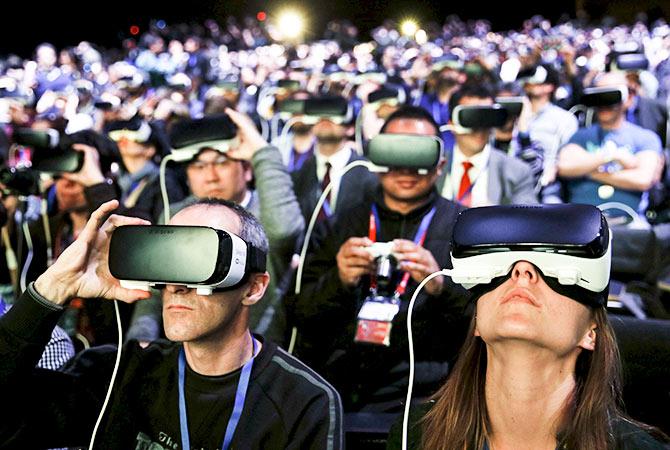 Will virtual reality be adopted in the mainstream or will it go the way of the laser disc?
Photograph: Albert Gea/Reuters
>> CLIMATE CHANGE DISCORD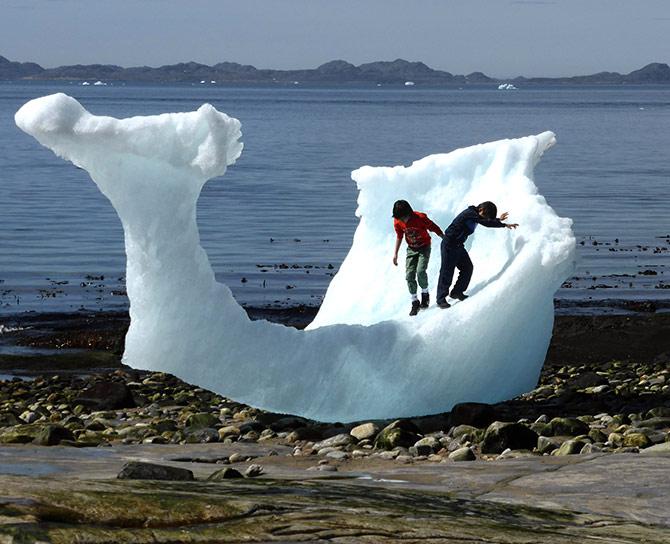 Top scientists say Trump's vow to pull the United States out of the Paris climate-warming accord would make it far harder to develop strategies to lessen the impact of global warming. Though temperatures in 2017 are expected to dip from the record highs of 2016, how the world views climate change and what to do about it will remain a hot topic.
Photograph: Alister Doyle/Reuters
-- Climate change: Here's what writer Amitav Ghosh has to say
>> RAQQA OFFENSIVE ESCALATES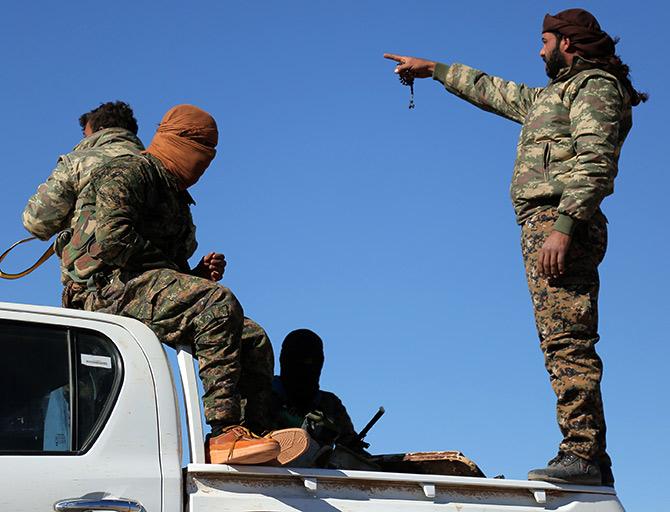 An operation by a US-backed alliance of Syrian armed groups' to retake the northern city of Raqqa, the de facto capital of Islamic State in Syria, looks set to continue in tandem with the offensive on the militant group's Iraq stronghold of Mosul. Trump's campaign promise of a secret plan to fight Islamic State will be forced into the spotlight.
Photograph: Rodi Said/Reuters
>> A NEW ARMS RACE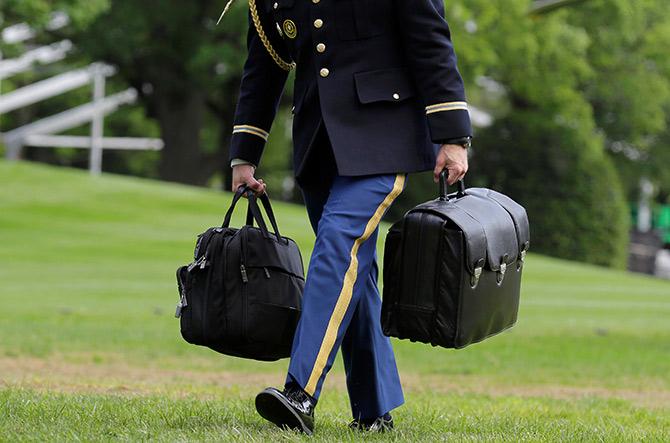 With both Putin and Trump planning to modernise their nation's nuclear arsenal, the prospect of a looming arms race is back on the table. When asked to clarify a tweet on nuclear capabilities, Trump said "Let it be an arms race. We will outmatch them at every pass and outlast them all."
Photograph: Joshua Roberts/Reuters
-- Asia's nuclear stockpile is worryingly growing
>> DROUGHT THREATENS FAMINE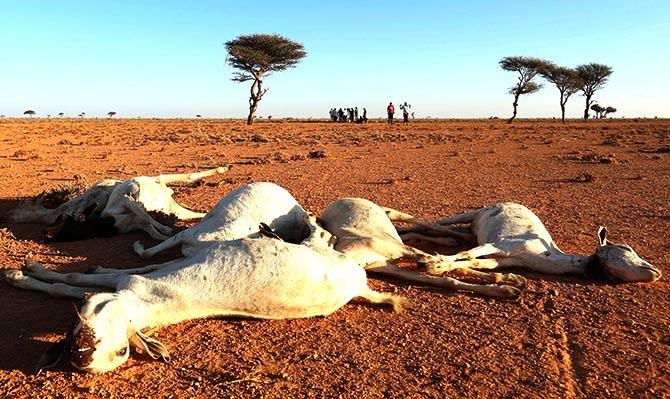 Charities have repeatedly warned about the threat of renewed famine as Somalia continues to be plagued by poor rains and conflict, as well as shortages of aid.
Photograph: Feisal Omar/Reuters
>> RIGHT-WING RISING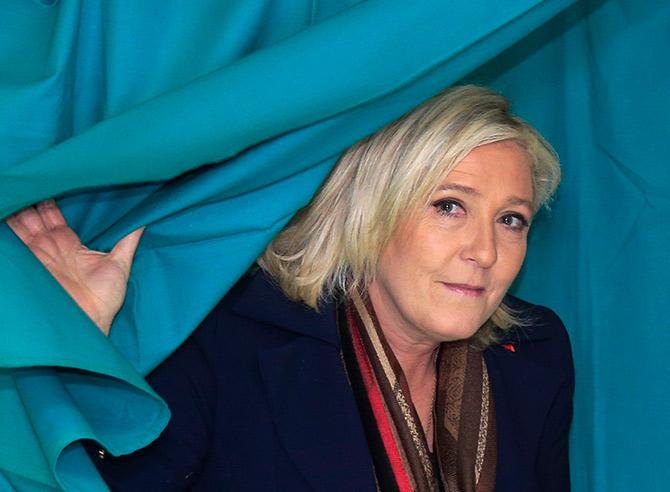 France's National Front leader Marine Le Pen will likely compete in a presidential run-off election in May that will test whether her brand of populism resonates in a nation that has been hit with attacks on Paris and Nice.
Photograph: Pascal Rossignol/Reuters
>> SNAPCHAT DEBUT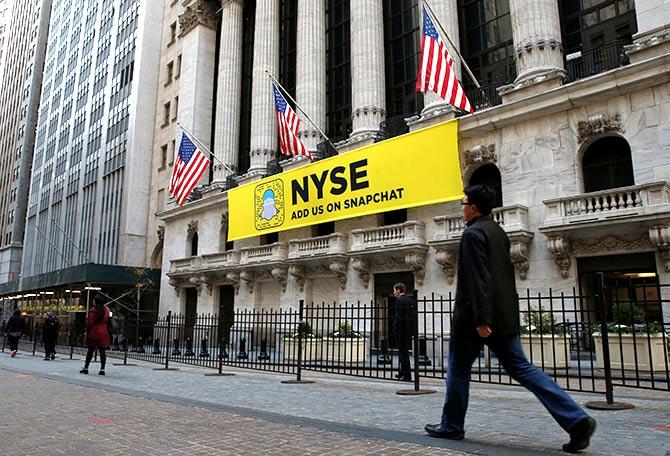 Snapchat filed for an initial public offering in 2016 putting the messaging app a step closer to the biggest U.S. stock market debut since 2014. The Venice, California-based company could go public as soon as March and be valued at $20 billion to $25 billion, making it the largest IPO since Chinese e-commerce giant Alibaba Group Holding Ltd.
Photograph: Brendan McDermid/Reuters