There are museums for art, museums for toilets, a museum of hair in Turkey and even, weirdly enough for barbed wire in America.
On Friday, November 17, Washington, DC will see a new museum open its bronze doors and invite the world to hold dialogue on one of the most read books in the world -- the Bible.
Welcome to the massive Museum of the Bible where ancient scripts and rocker Elvis Presley's Bible will be on display along with everything else Bible-related.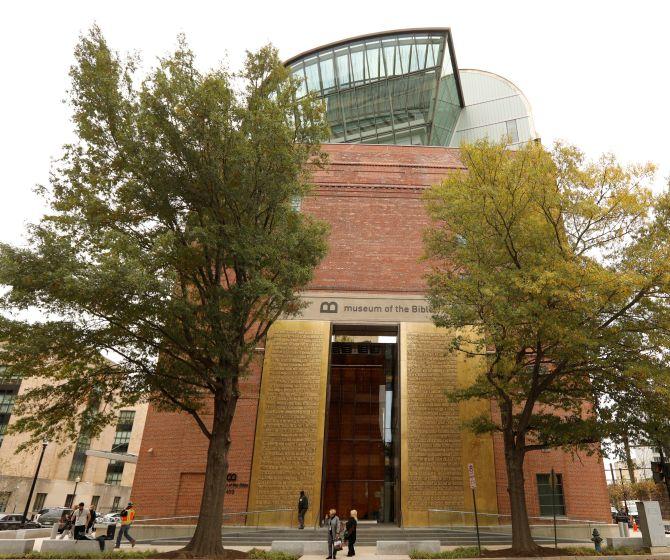 The Museum of Bible is spread across 4,30,000-square-feet and has three main exhibit floors, lecture and meeting space, restaurants and a rooftop garden, a ballroom and a 472-seat theater with wraparound projection walls.
Photograph: Kevin Lamarque/Reuters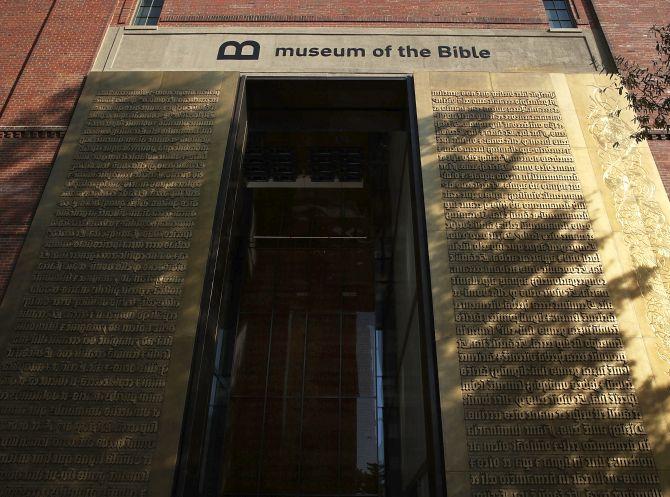 The $500 million privately funded project is rich in content, stocked with historic treasures and carefully plotted to appeal to audiences of all ages. As you enter the building, guests will view two 40-foot-tall replica of the Gutenberg Gates.
Photograph: Alex Wong/Getty Images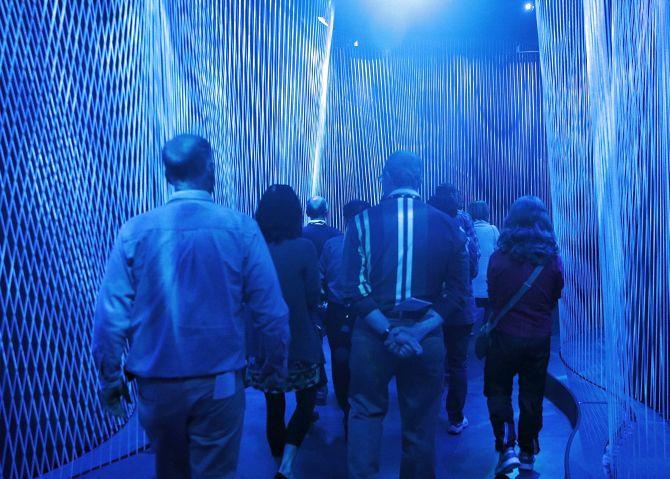 Visitors walk through the inside of the museum. There is a 140-foot-long digital arcade ceiling, reportedly one of the largest horizontally mounted digital screens in the US. There are a total of 555 LED panels hung there.
Photograph: Alex Wong/Getty Images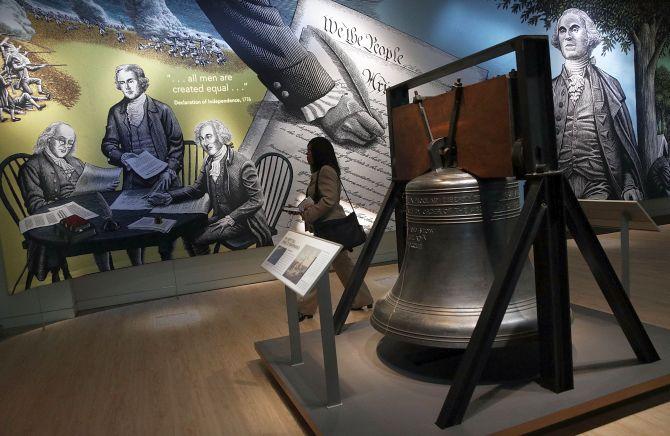 There are three main sections of the museum. On the second floor contains the impact of the museum. It highlights how Scriptures have influenced cultures across the globe — from education and literature to art and architecture. A Bible owned by Elvis Presley is just steps away from mannequins adorned with dresses by fashion designers such as Dolce and Gabbana, who have featured icons of Mary in their luxury brand.
Photograph: Alex Wong/Getty Images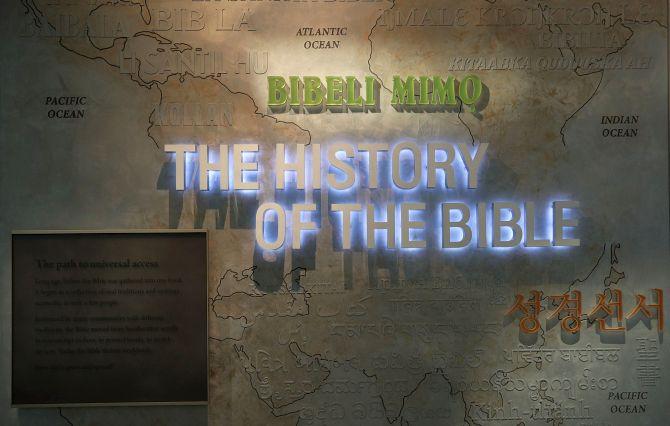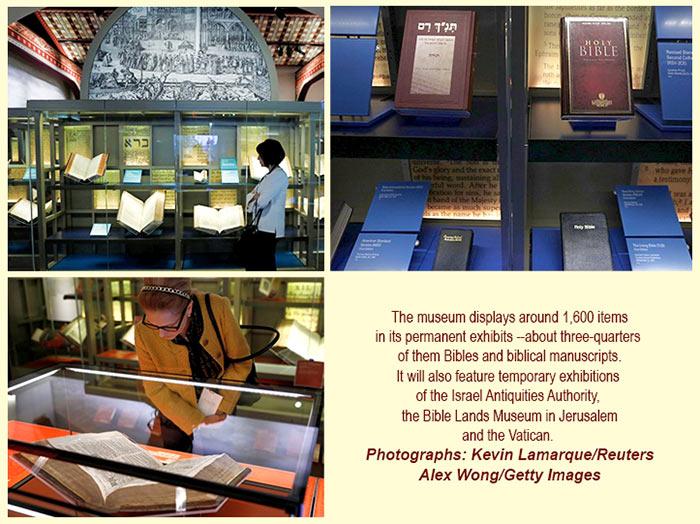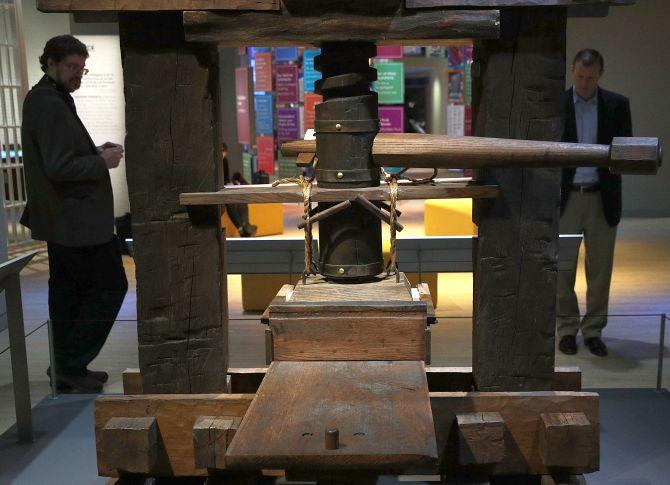 A Gutenberg press is on display at the Museum of the Bible.
Photograph: Alex Wong/Getty Images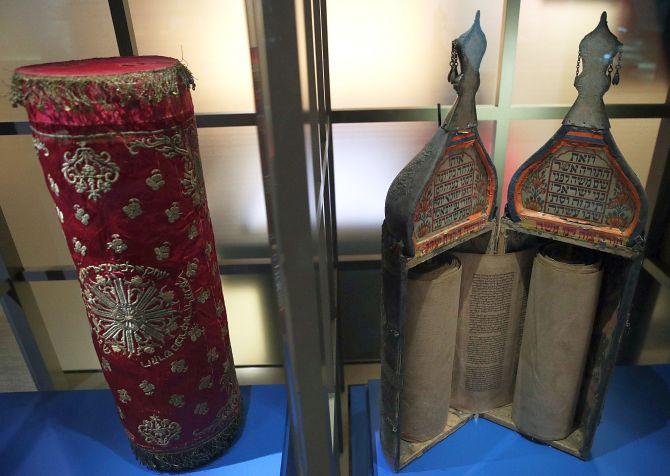 The museum also features the world's biggest private collection of Torahs, as well as walk-through scenes of biblical stories such as Noah's flood and a re-creation of a Middle Eastern village at the time of Jesus.
Photograph: Alex Wong/Getty Images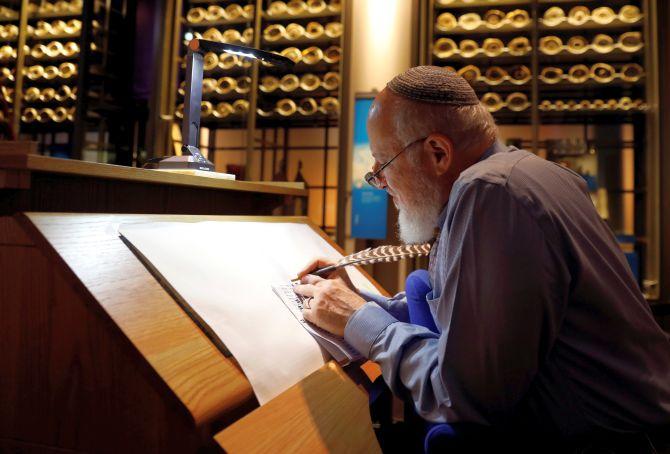 With ancient scrolls as a backdrop, Israeli Eliezer Adam works with ink and feather copying the Five Books of Moses which he says will take a year, at the Museum of the Bible.
Photograph: Kevin Lamarque/Reuters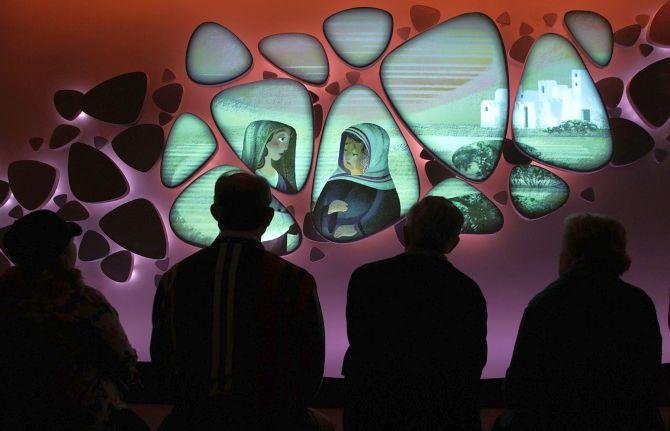 Beyond the countless Bibles and fragments on display, much of the museum seems more Disney-like than scholarly. There are videos interspersed between artifacts and touch screens and a sound booth where people can write and speak of their own experience with the Bible.
Photograph: Alex Wong/Getty Images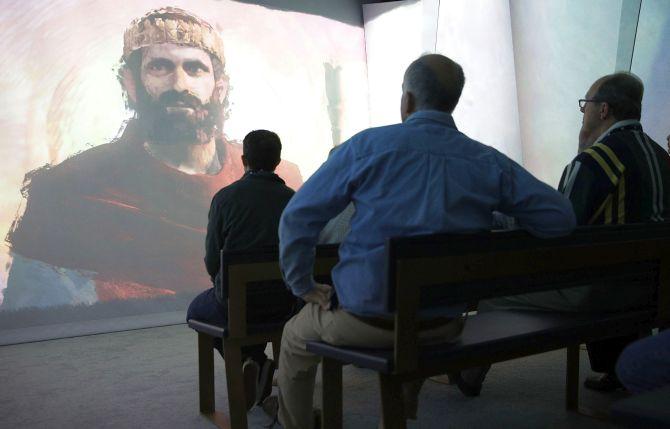 The museum also houses a theater, which will open with the show "Amazing Grace," a musical that played briefly on Broadway about John Newton, a slave trader and Anglican priest who wrote the Christian hymn of the show's title and denounced the slave trade.
Photograph: Alex Wong/Getty Images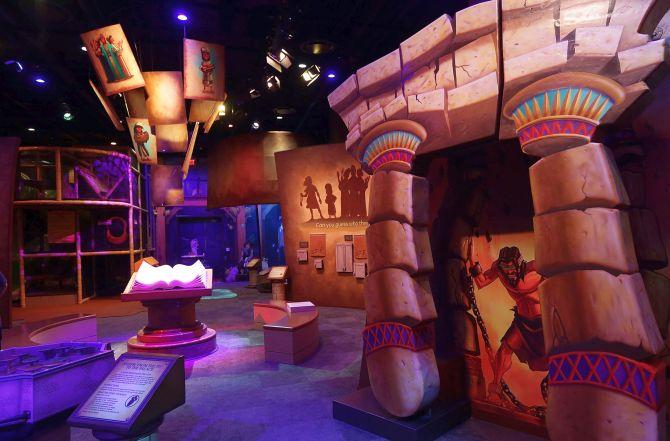 In the "children's experience" area, young visitors will be able to pretend to slay Goliath with a slingshot or fish with Peter, helping him fill his boat after Jesus told him to let his nets down again.
Photograph: Alex Wong/Getty Images