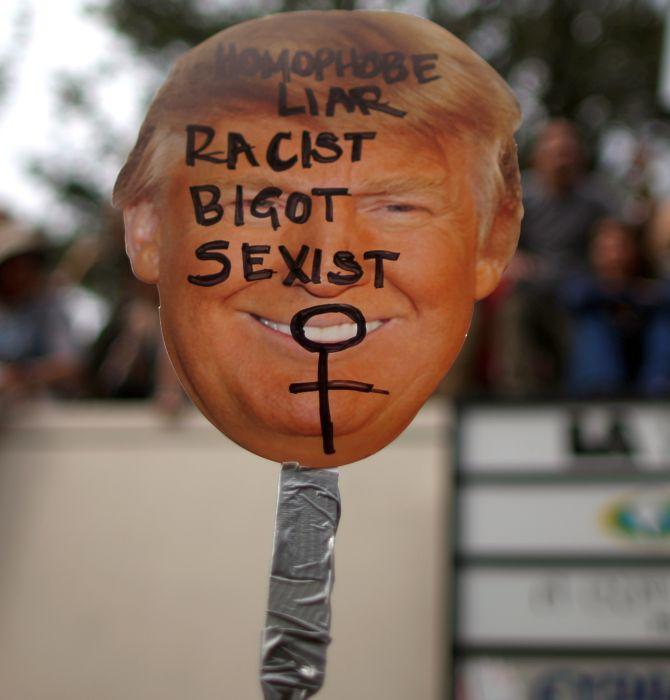 Protests against Donald Trump, since his historic victory in the presidential polls, have been continuing in several cities of the United States. Thousands of protesters poured onto the streets against the president-elect's support of deportation and other measures.
The protesters marched onto roads, carrying signs and chanting "Love trumps hate!"! and "We reject the president-elect."
Here's a look at some of the protests which has unravelled in America post the elections.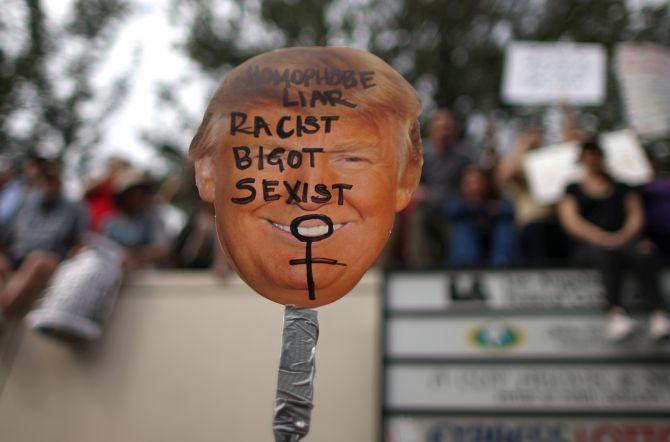 A protester holds a sign during a march and rally against the election of Republican Donald Trump as President of the United States in Los Angeles, California. Photograph: Lucy Nicholson/Reuters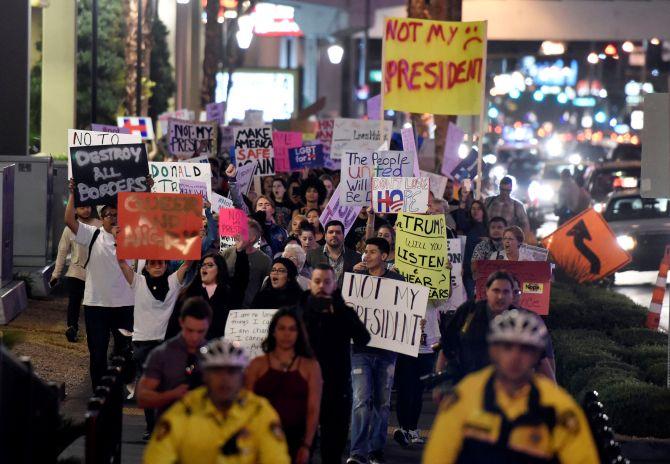 Demonstrators come in large numbers to march along the Las Vegas Strip in protest against Trump's victory. Photograph: David Becker/Reuters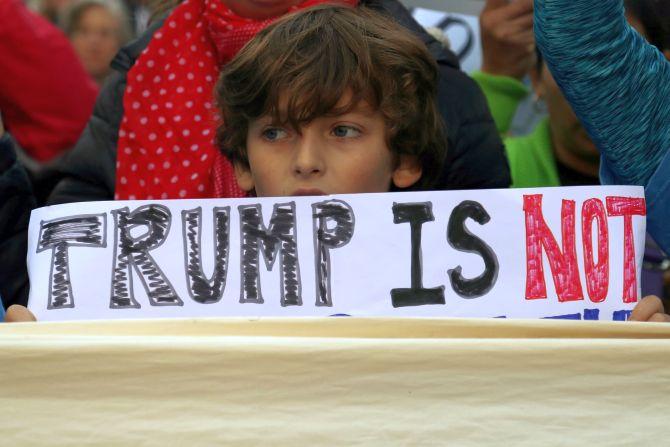 People from all ages, faiths and nationalities participated in protests march against the election of Trump as the US president. Here is a boy holds a sign during a protest in Manhattan, New York. Photograph: Bria Webb/Reuters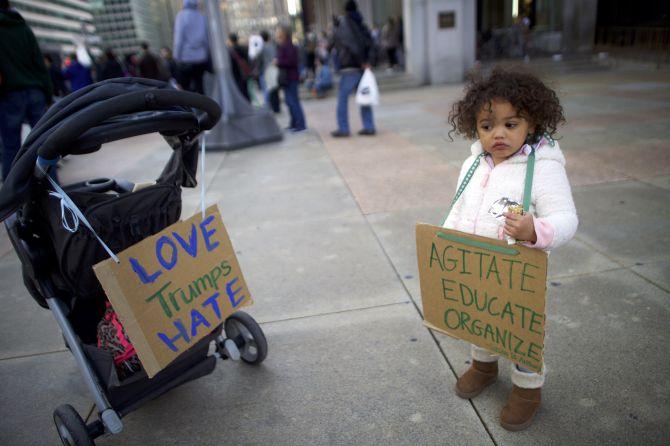 Hannah Stephenson, 2, eats a granola bar before joining protesters with her mother and 8-year-old brother on a march against President-elect Donald Trump in Philadelphia, Pennsylvania. Photograph: Mark Makela/Getty Images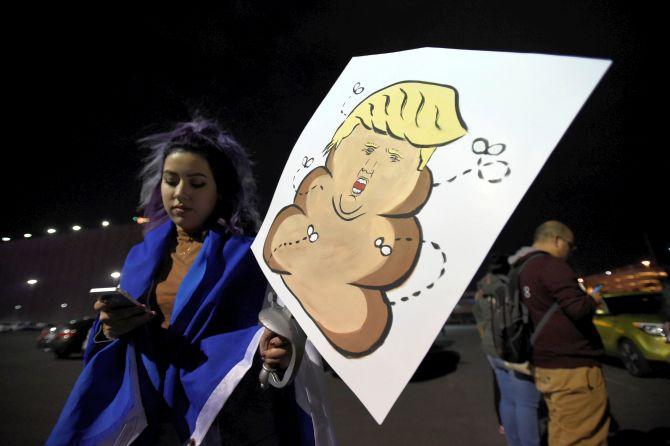 A demonstrator displays her placard during a protest march against the election of Trump as President of the United States in Las Vegas, Nevada. Photograph: David Becker/Reuters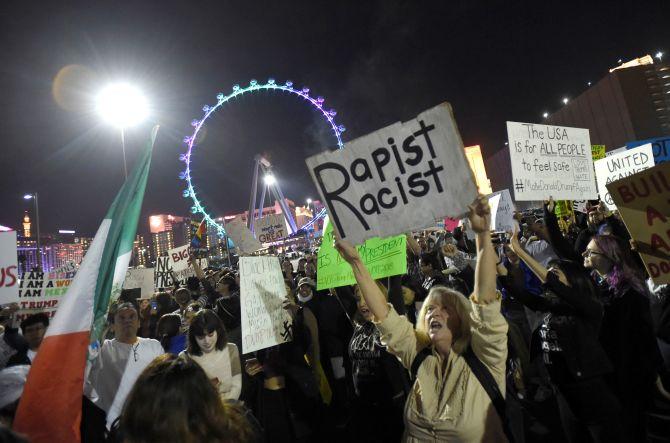 Demonstrators hold a protest march along the Las Vegas Strip. The Republican candidate lost the popular vote by more than a million votes, but won the electoral college. Photograph: David Becker/Reuters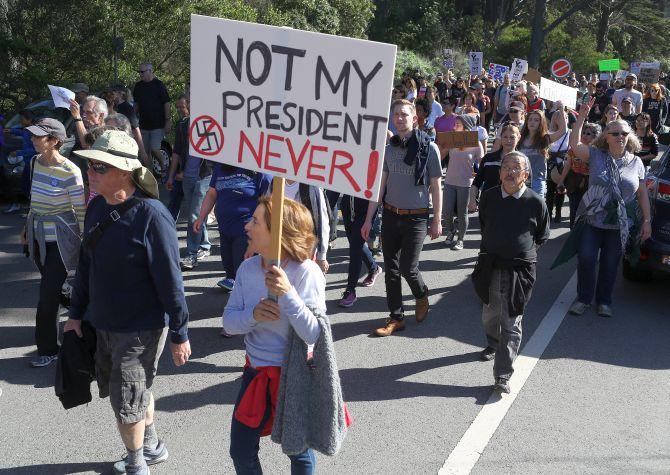 The protesters are not ready to accept Donald Trump as their president and displaying 'Not My President' placards at protests. Photograph: Beck Diefenbach/Reuters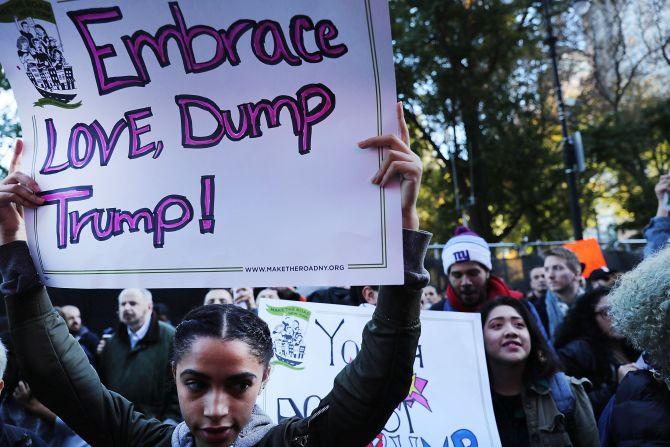 The protesters marched onto roads, carrying signs and showing 'Embrace Love, Dump Trump' signboards. Photograph: Spencer Platt/Getty Images