As Donald Trump marched ahead of his rival Hillary Clinton in the race to the White House, many Americans looked for an escape route through the power of Google.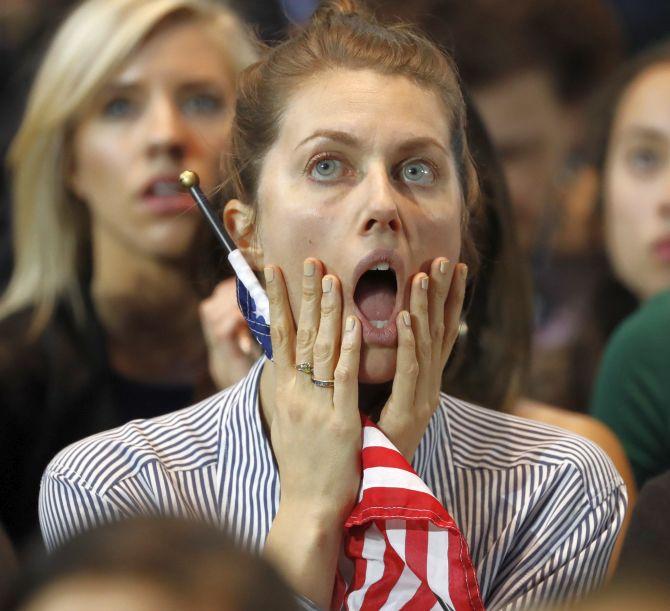 IMAGE: Supporters of Democratic presidential nominee Hillary Clinton watch and wait at her election night rally in New York. Photograph: Carlos Barria/Reuters
There was an explosion in search traffic on Google for terms such as 'emigrate' and 'how to emigrate to Canada' following the announcement of a series of victories in key swing states for the Republican nominee.
Huge numbers of internet surfers worldwide also began googling the phrase 'end of the world' when the news broke.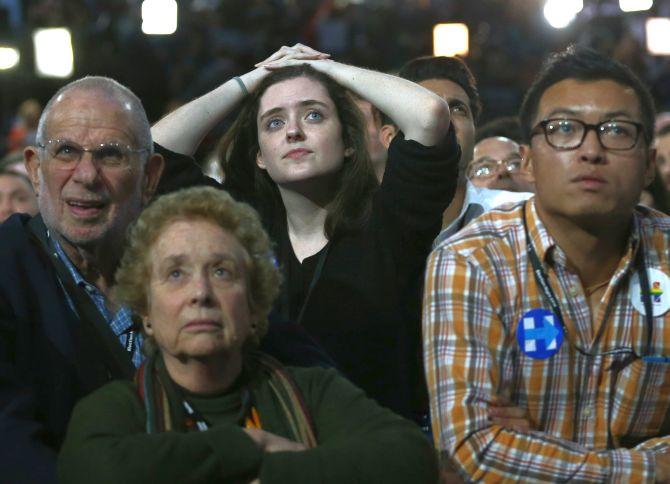 IMAGE: Clinton supporters are shocked by the results. Photograph: Lucas Jackson/Reuters
And in Canada, the government's website crashed after it was inundated with visitors apparently researching how to become Canadian citizens.
The results have shocked pollsters, who until now had put his chances of winning at around 10 per cent.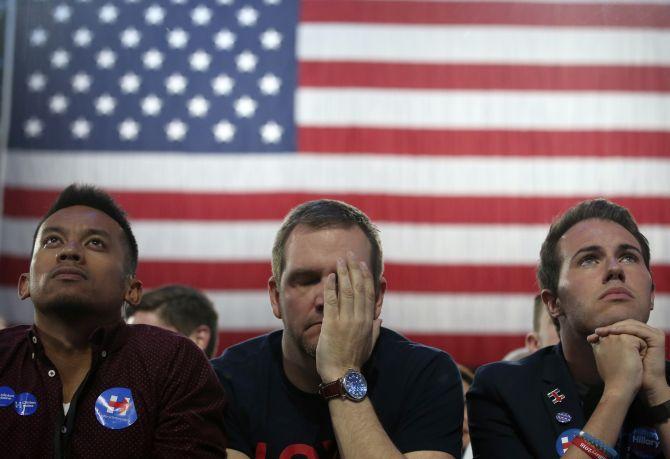 IMAGE:

Huge numbers of internet surfers worldwide also began googling the phrase "end of the world" when the news broke.

Photograph: Adrees Latif/Reuters
It is yet to be known whether Canada or the Kiwis want to build a wall or not…