Congress vice-president Rahul Gandhi and Uttar Pradesh Chief Minister Akhilesh Yadav on Saturday held a road show in Varanasi on the sidelines of Prime Minister Narendra Modi's visit.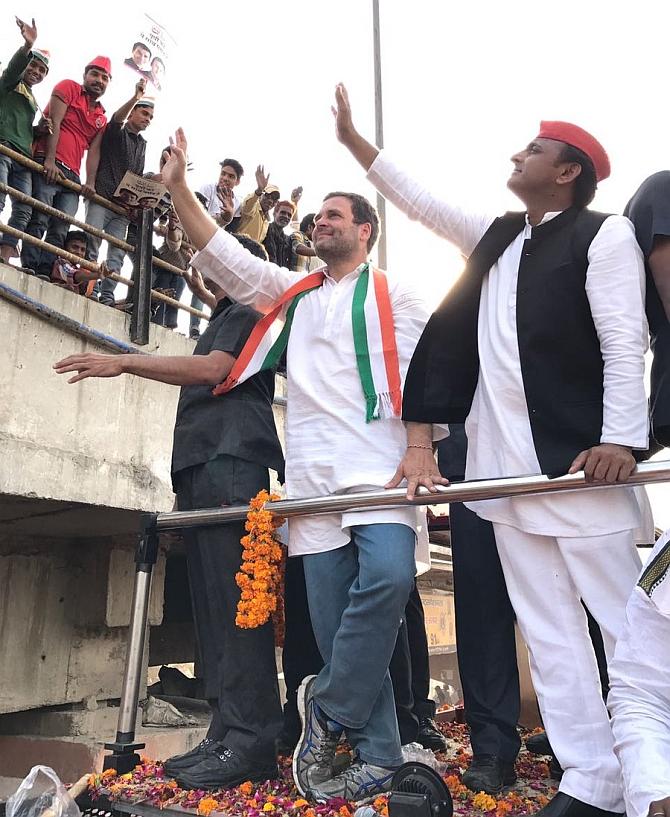 Yadav, who is seeking a second successive term in office after stitching an alliance with Congress, in wilderness in the state for a long time, led a roadshow with Rahul through the city, but not before he had paid a visit to the 'Kashi Vishwanath' temple of Lord Shiva, the presiding deity of Varanasi.
Amid chanting of 'shlokas', Akhilesh, sporting the red Samajwadi Party cap, was seen kneeling at the temple and seeking the blessings of the priests.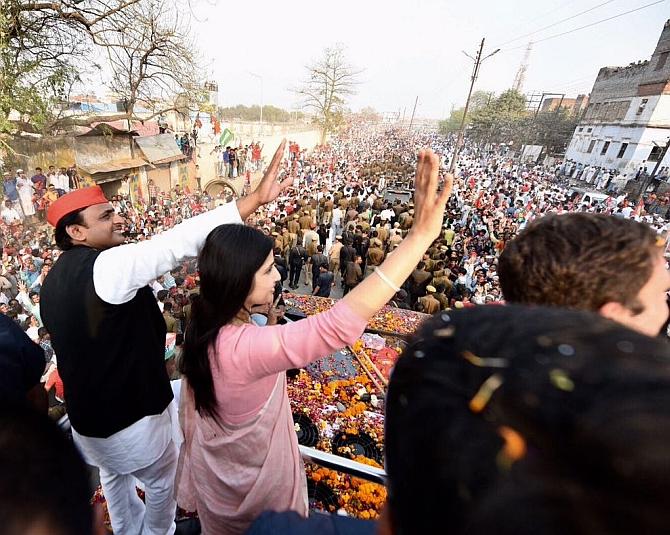 Akhilesh's MP wife Dimple, who has of late emerged as a star campaigner of the party after the sulking Samajwadi Party patriarch Mulayam Singh Yadav decided to largely keep away from the fiercely fought electoral battle, joined the roadshow midway.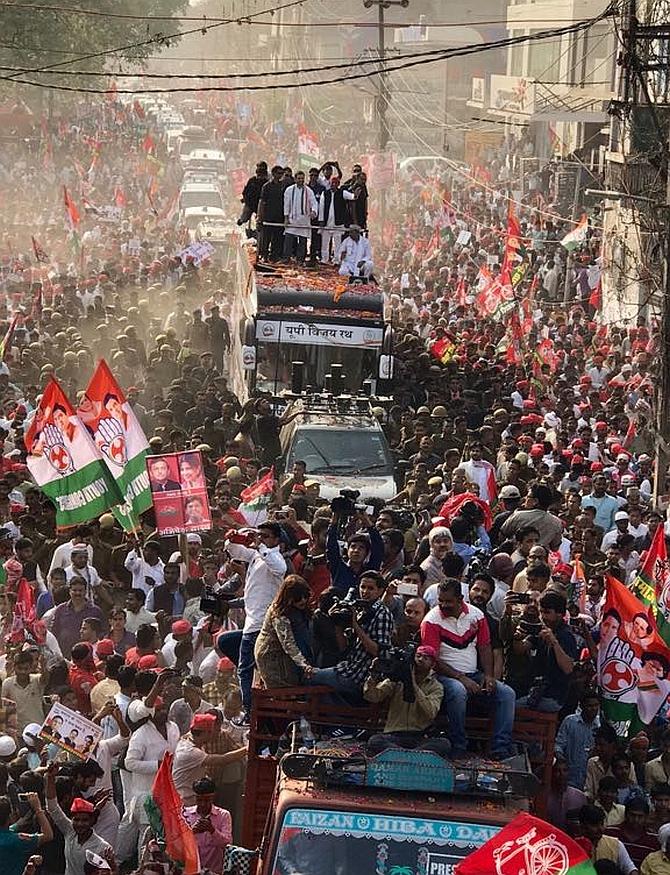 Mulayam has so far addressed only a few election meetings for his brother Shivpal and younger daughter-in-law Arpana in their Jaswantnagar and Lucknow (cantonment) seats.
The alliance partners mustered thousands of supporters for their parallel show of strength.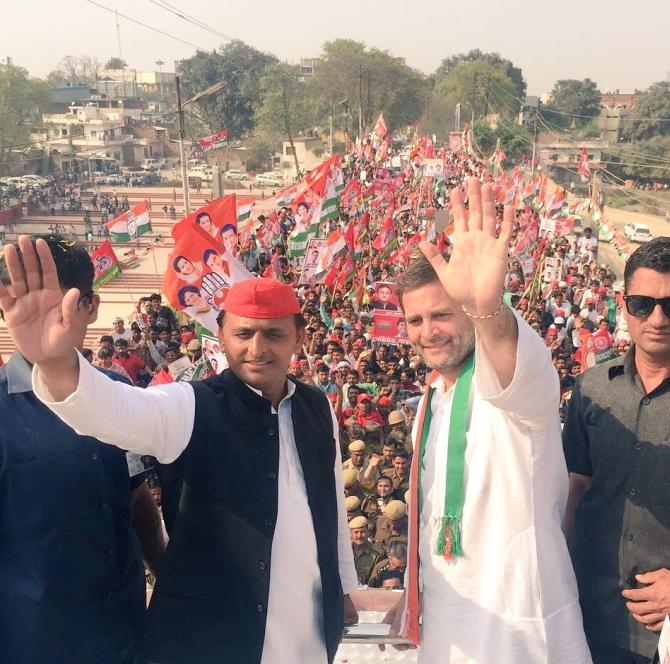 Their supporters lined the streets and showered flower petals as the roadshow inched its way through crowded streets.
Posters proclaiming 'Akhilesh Again' with the image of a smiling Chief Minister were seen along the route.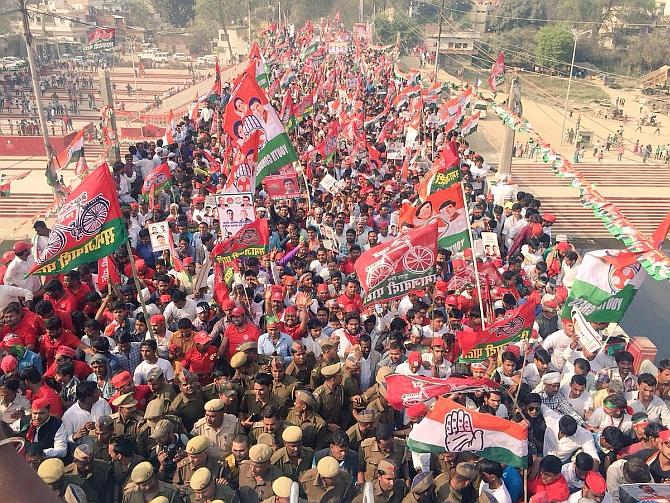 An incident of stone-pelting was reported near Chowka Ghat as the convoy passed by, but police denied it, saying supporters of rival parties came face-to-face over hoisting flags but a clash was averted.
Photographs: Samajwadi Party/Twitter