US President Donald Trump got into a parked truck, honked, and pretended to drive in a gesture to welcome the trucking industry representatives in the White House.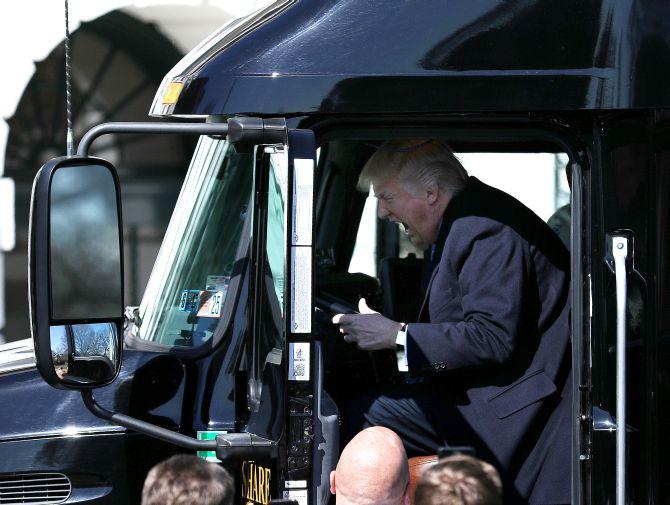 IMAGE: US President Donald Trump reacts as he sits on a truck while he welcomes truckers and CEOs at the White House. Photograph: Carlos Barria/Reuters
In his brief remarks, Trump praised the truckers.
"No one knows America like truckers know America. You see it every day. You see every hill, and you see every valley and you see every pothole in our roads that have to be rebuilt," he said.
"Through day and night in all kinds of weather truckers course the arteries of our nation's highways. You carry anything and everything -- the food that stocks our shelves, the fuel that runs our cars and the steel that builds our cities," he added.
However, Trump was mercilessly mocked on Twitter for his whimsical reactions while seated in the truck.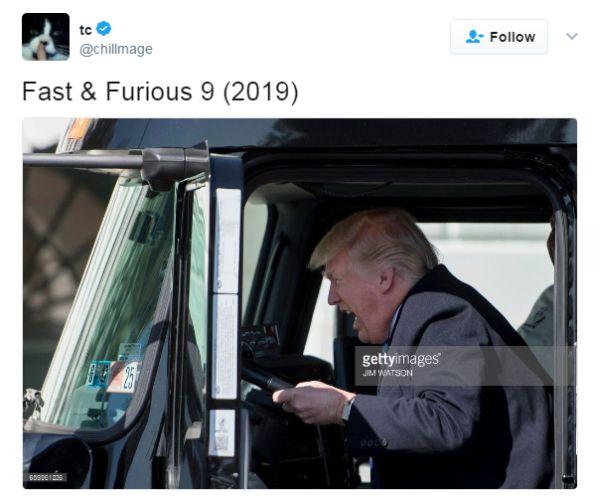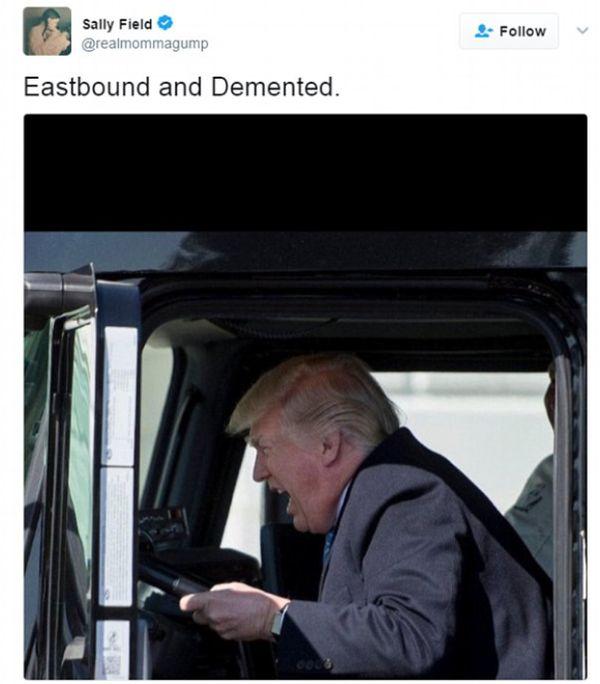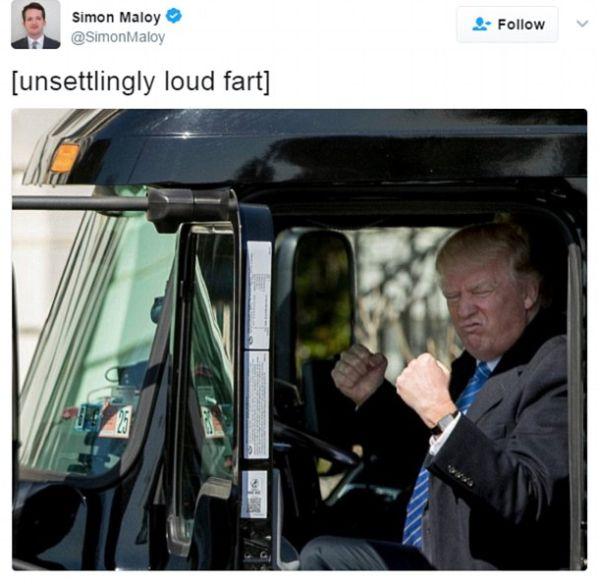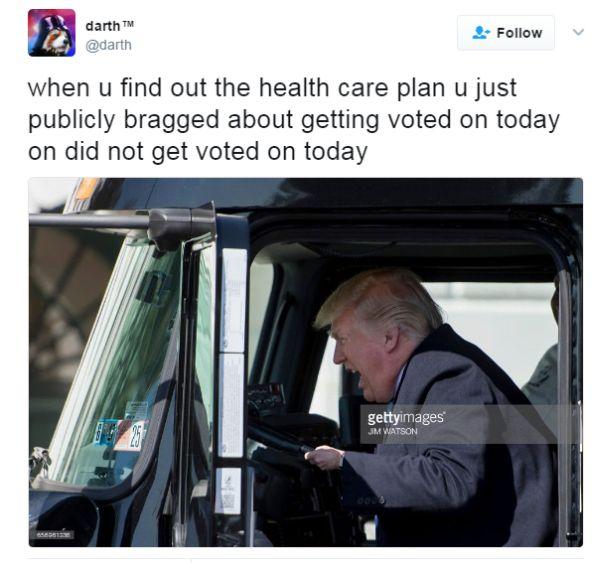 -- With inputs from PTI