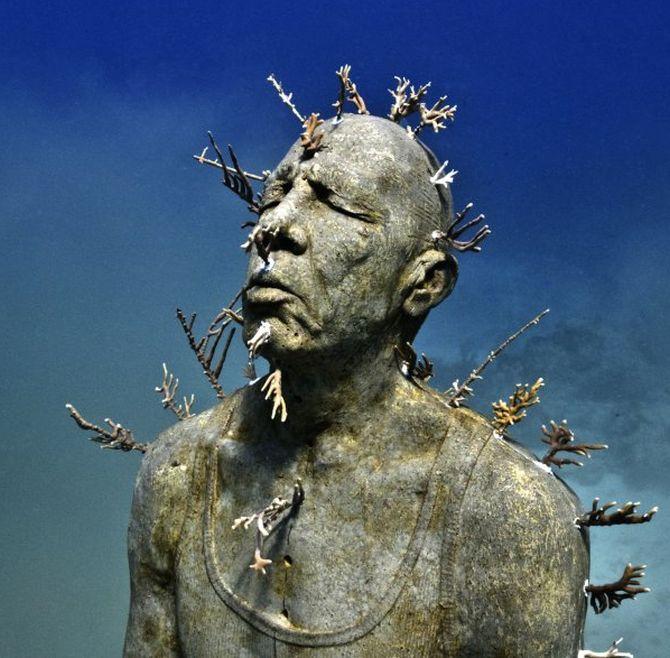 Accessible only to snorkelers, divers and sea life, Europe's first underwater museum is opening in waters off the Spanish island of Lanzarote.
The Atlantic Museum, based on the seafloor of Las Coloradas bay, has begun installing a set of sculptures by international artist Jason deCaires Taylor.
Taylor is the author of similar creations in Cancun, Mexico and Grenada in the West Indies.
Here is a glimpse of what to expect at the museum.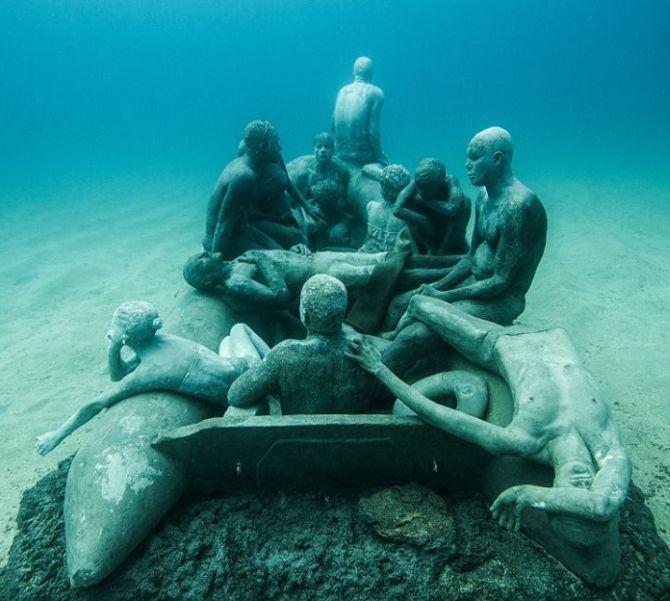 Image: The first exhibits include The Raft of Lampedusa -- a harrowing portrayal of the refugee crisis, in reference to the ItalianIsland of Lampedusa. The artist, Taylor, has described how the display is a tribute not only to those who succeed, but to those whose 'hopes and dreams remain at the bottom of the sea' - quite literally. Photograph: Jason deCaires Taylor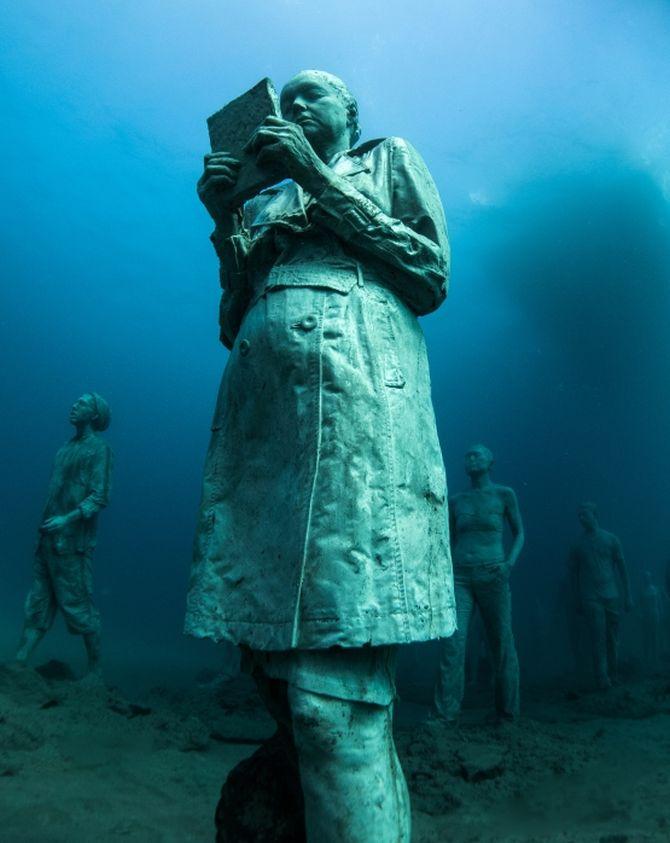 Image: Submerged at depths of between 12 and 15 meters, the enigmatic human figures will help form part of an artificial reef, acting as a breeding site for local species. Photograph: Jason deCaires Taylor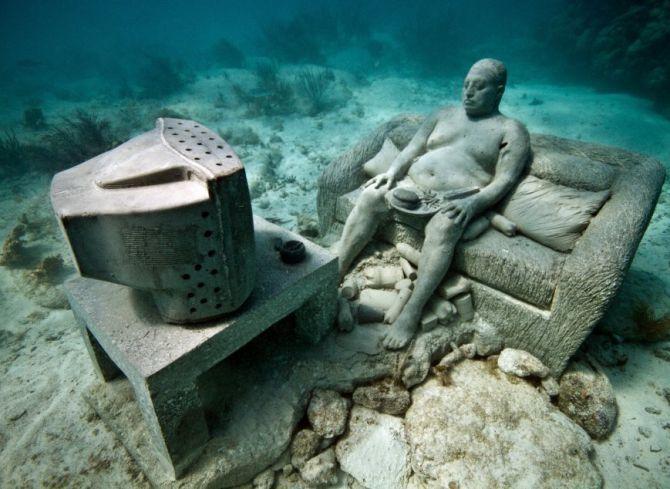 Image: Here's another one of Jason's creations. Titled 'Inertia', this exhibit is located at Musa, off the coast of Mexico. Photograph: Jason deCaires Taylor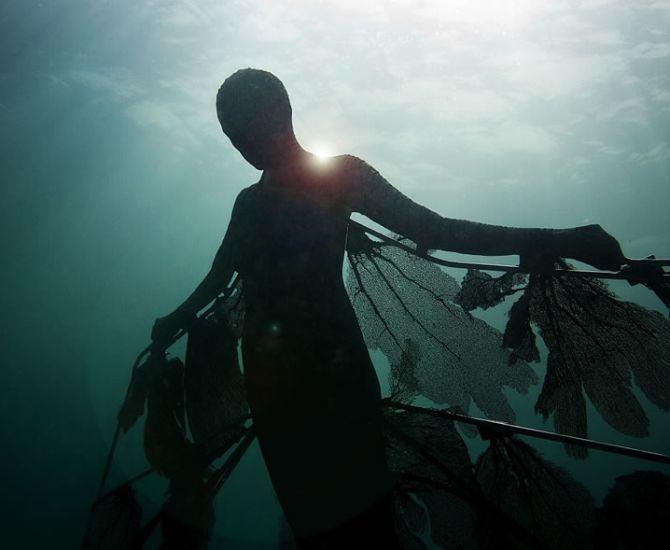 Image: Taylor uses human sculptures as a way to generate social awareness about the loss of eco systems and the risks the ocean is currently facing. Photograph: Jason deCaires Taylor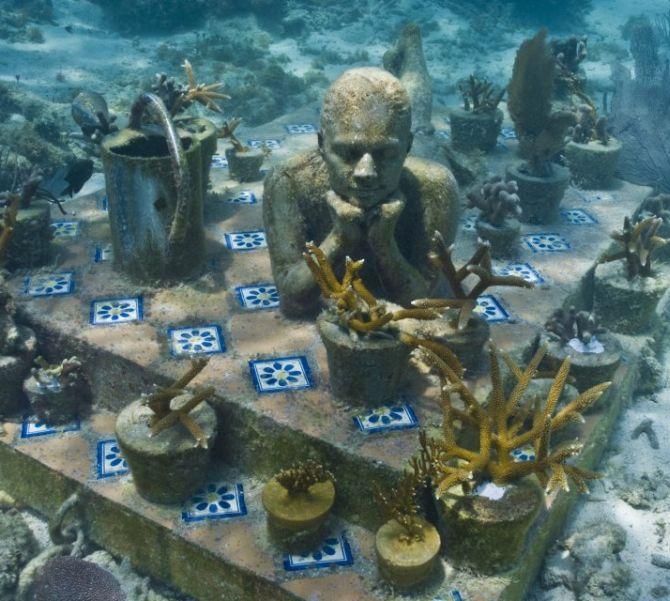 Image: This piece called 'The Gardener' been propagated with corals rescued after tropical storms or damaged by human activity. Photograph: Jason deCaires Taylor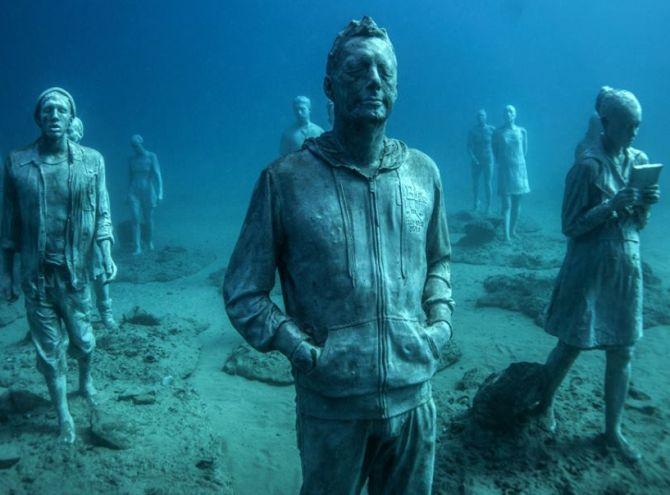 Image: The sculptures include one titled "Content" — showing a couple taking a sub-aquatic selfie. Photograph: Jason deCaires Taylor
For all of Jason deCaires Taylor's work, click HERE