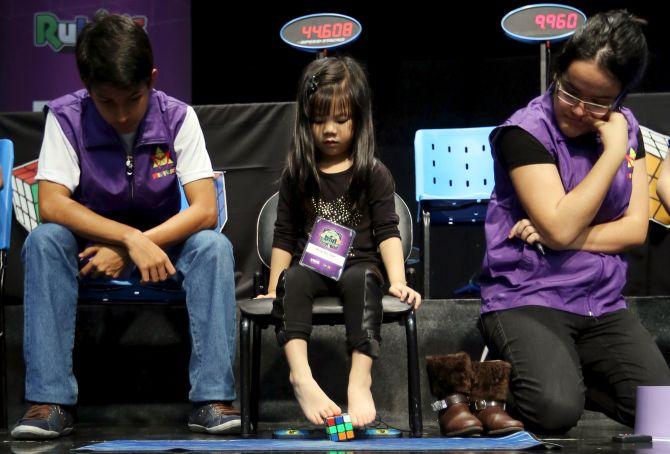 Fans of the colourful puzzle, invented by Hungarian architect Erno Rubik in 1974, descended on Sao Paulo from over 40 countries, to take part in three days of intensive Rubik's Cube World Championship. The Rubik's Cube World Championship was first held in Budapest in 1982 and now draws participants from around the world.
Some use the traditional 3x3x3 puzzle, while others try variations, completing differently-sized cubes blindfolded, with their feet or just one hand.
Australian Feliks Zemdegs took the Rubik's Cube world title for the second year at the 2015 world championship finals in Sao Paulo on Sunday.
Here are glimpses from the competition that saw contenders speedily work their fingers, racing against the clock.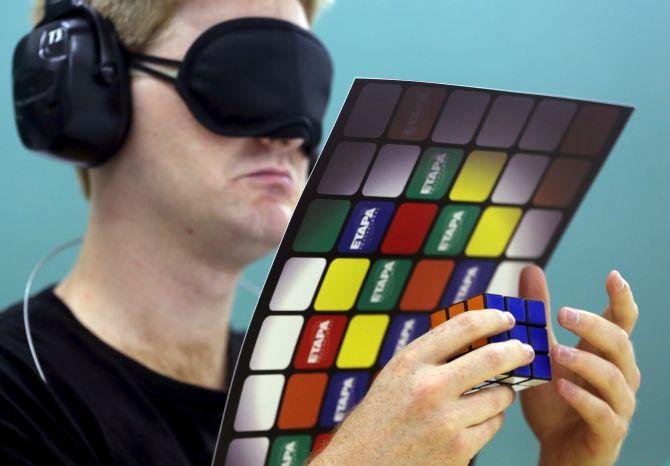 A blindfolded participant competes in the Rubik's Cube World Championship in Sao Paulo, Brazil. Photograph: Paulo Whitaker/Reuters
---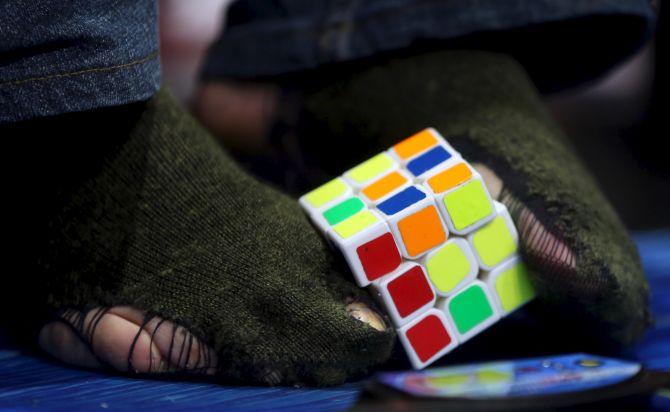 A competitor solves a Rubik's cube using his feet during the Rubik's Cube World Championship in Sao Paulo, Brazil. Photograph: Paulo Whitaker/Reuters
---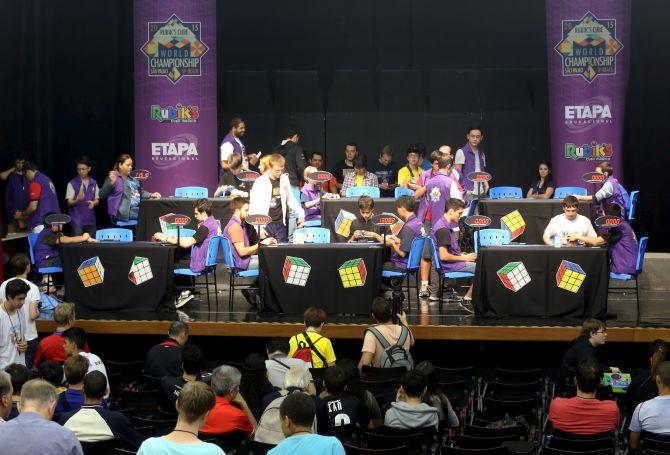 Participants attend the Rubik's Cube World Championship in Sao Paulo, Brazil. Photograph: Paulo Whitaker/Reuters
---

Competitors solve Rubik's cubes using their feet during the Rubik's Cube World Championship in Sao Paulo, Brazil. Photograph: Paulo Whitaker/Reuters
---
Participants attend the Rubik's Cube World Championship in Sao Paulo, Brazil. Photograph: Paulo Whitaker/Reuters
---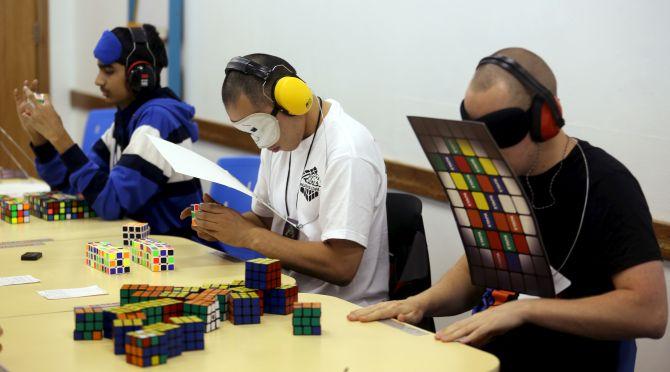 Blindfolded participants compete in the Rubik's Cube World Championship in Sao Paulo, Brazil. Photograph: Paulo Whitaker/Reuters
---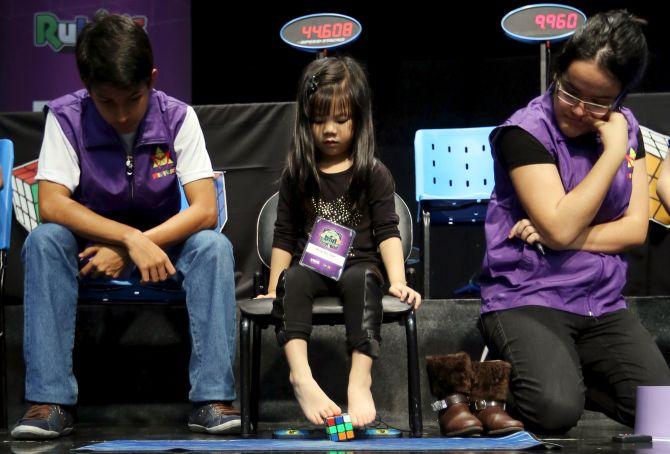 Judges watch Brazilian descendant of Japanese Hong Yan Chan, 4, using her feet to solve a Rubik's Cube during the Rubik's Cube World Championship in Sao Paulo, Brazil. Photograph: Paulo Whitaker/Reuters
---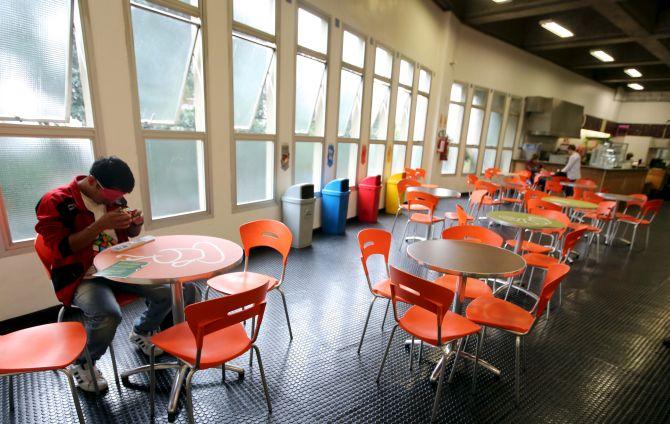 Competitor Yehude Cananza of Peru practices solving a Rubik's Cube while blindfolded, during the Rubik's Cube World Championship in Sao Paulo, Brazil. Photograph: Paulo Whitaker/Reuters
---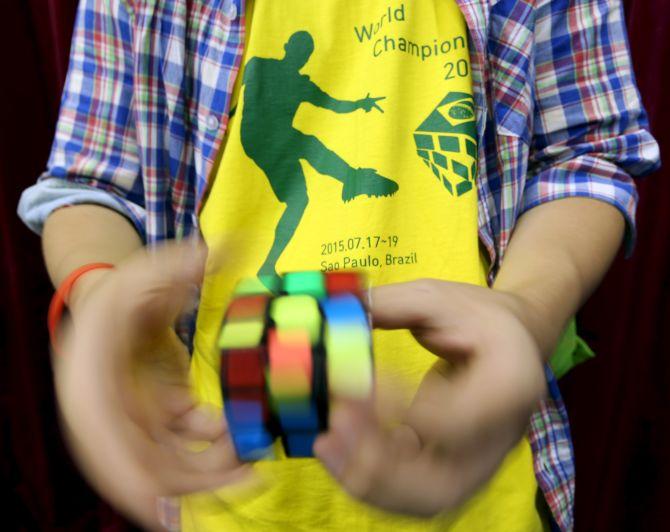 A competitor solves a Rubik's cube before he competes in the Rubik's Cube World Championship in Sao Paulo, Brazil. Photograph: Paulo Whitaker/Reuters