The 'Global Thinkers of 2016' list compiled by Foreign Policy magazine is out, and several Indians have been listed in various categories. Here is a list of famous names from India as well as the world which are included in the list.
>> Sushma Swaraj, India's External Affairs Minister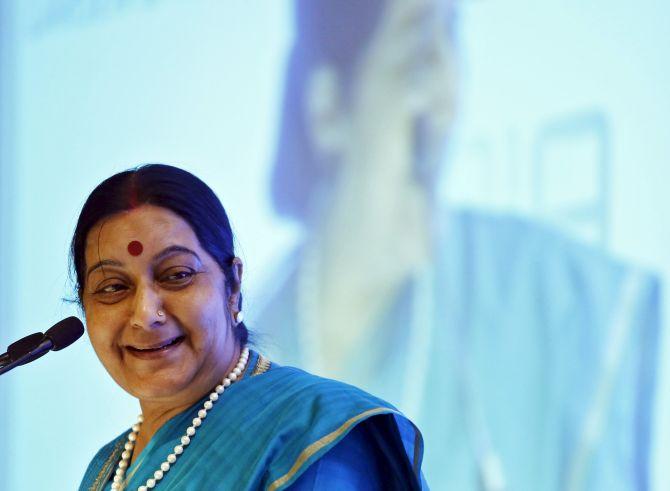 The magazine complimented Swaraj 'for fashioning a novel brand of Twitter diplomacy'.
'From evacuating Indians from Yemen to helping replace lost passports, Swaraj has earned the nickname 'the common tweeple's leader' for her aggressive use of Twitter,' the magazine noted.
---
>> Angela Merkel, German Chancellor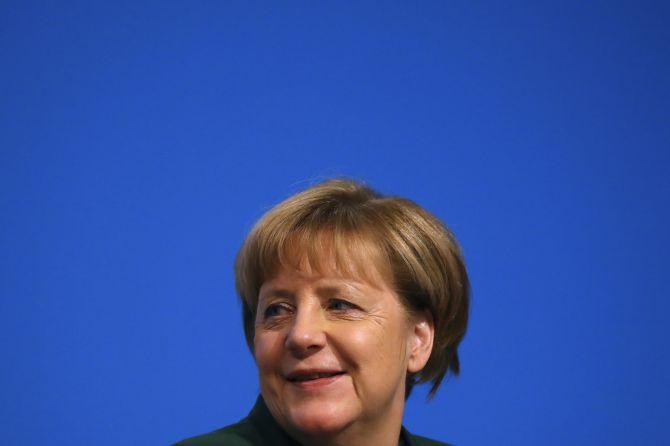 'Against this rising tide of nativism, the German chancellor has remained firm on the humanitarian imperative of welcoming foreigners and the need for Europe to address the crisis collectively,' the magazine said about Merkel.
---
>> Hillary Clinton, Democratic nominee for US President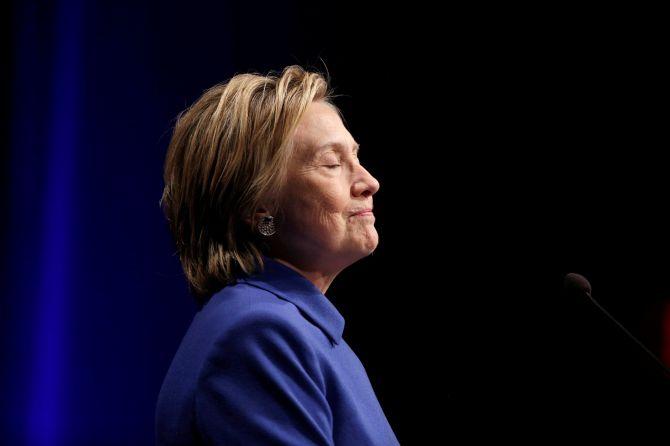 Praising Clinton for taking 'the high ground against hate', the magazine said, 'Even though she ultimately fell short of the White House, Clinton did more to shatter the ultimate glass ceiling than any before her—and she did so as a lifelong public servant and former cabinet member facing an opponent whose campaign embraced fear and prejudice.'
---
>> Ban Ki-moon, Former United Nations Secretary-General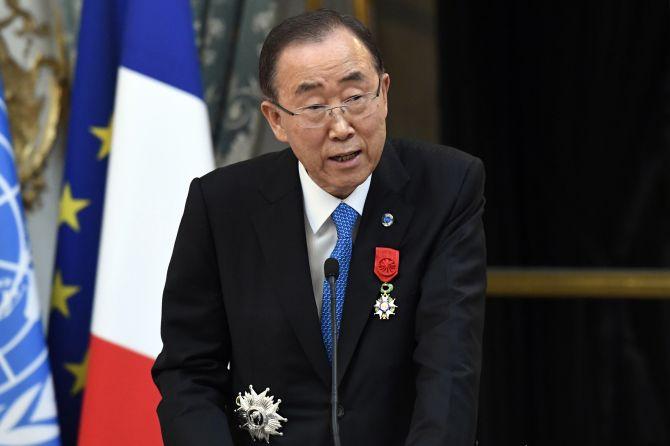 The magazine hailed Ban for his efforts to make Paris climate deal possible.
---
>> Priscilla Chan and Mark Zuckerberg, Physician and CEO, Facebook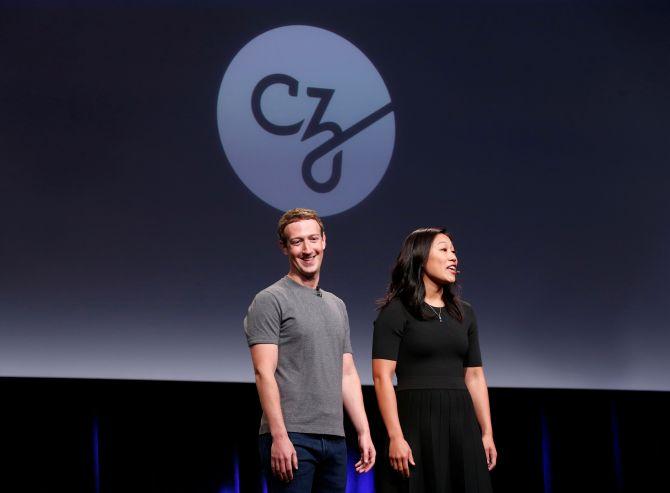 'Diabetes, cancer, malaria -- name a malady, and this duo wants to eradicate it,' the magazine said about the couple. 'In September, Facebook's founder and his wife, a pediatrician, pledged at least $3 billion to research aimed at curing or managing all disease 'in our children's lifetime',' it said.
---
>> Anupama and Vineet Nayar, Co-founders of Sampark Foundation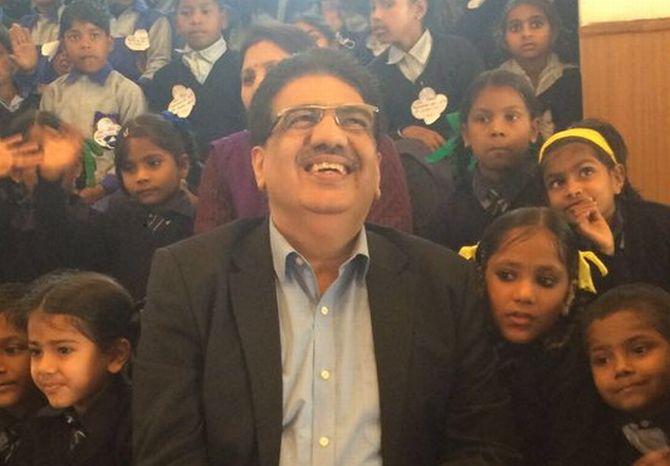 The co-founders of Sampark Foundation, the Nayars were listed in 'the Moguls' segment for 'unplugging technology so kids can learn'. Through their Sampark Foundation, the former HCL Technologies executive and his wife are on a mission to revamp rural India's primary education system with low-tech teaching tools.
They have created 'smart class kits' which include various frugal innovations, such as a plastic audio device that introduces English words and lasts 15 days without a charge.
The cost of supplying kits is just $1 (Rs 68) per year per child.
The Nayars want to reach 50,000 schools, including those in nearby Chhattisgarh and Jammu and Kashmir. Photograph: @vineetnayar/Twitter
---
Others who made it to the list are: Rapper duo Rizwan Ahmed and Himanshu Suri, for producing 'sharp rhymes denouncing the prejudice that 'brown' men and women endure in the West'; Nitesh Kadyan, Nikhil Kaushik, and Anirudh Sharma of Graviky Labs, an Indian firm that uses polluted air to create art supplies; and Gursaran Prasad Talwar, immunologist, for 'vaccinating against stigma'. The inoculation developed by him could decrease leprosy rates by 65 per cent over three years, the magazine said.