One of the most favourite activities of Christmas is decorating the Christmas tree.
From England to Lebanon, here are some of 2016's most over-the-top Christmas trees.
>> LONDON, ENGLAND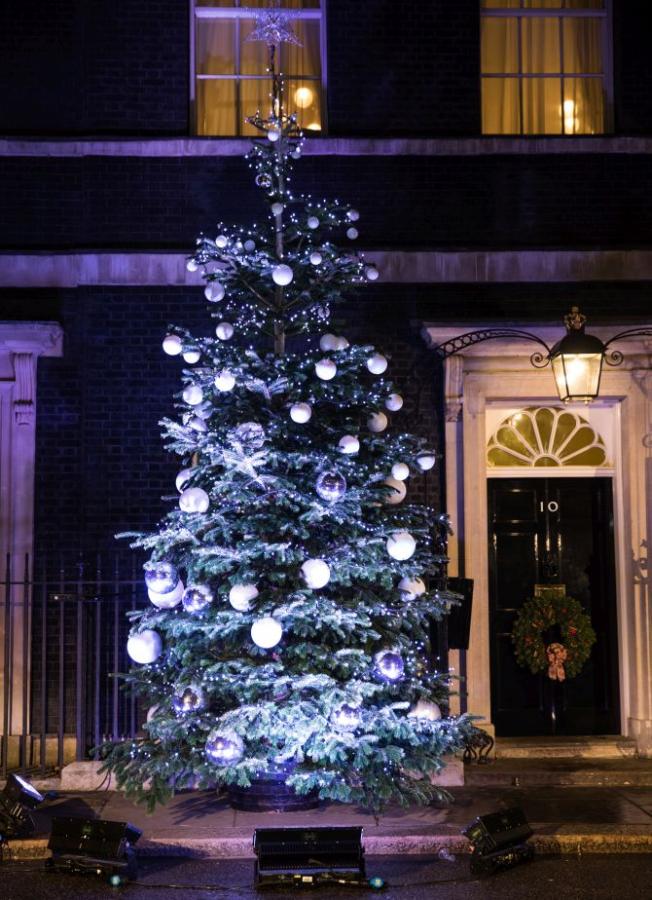 The Christmas tree outside Number 10, Downing Street is lit up after being switched on by British Prime Minister Theresa May in London. Photograph: Jack Taylor/Getty Images
>> WASHINGTON, DC, USA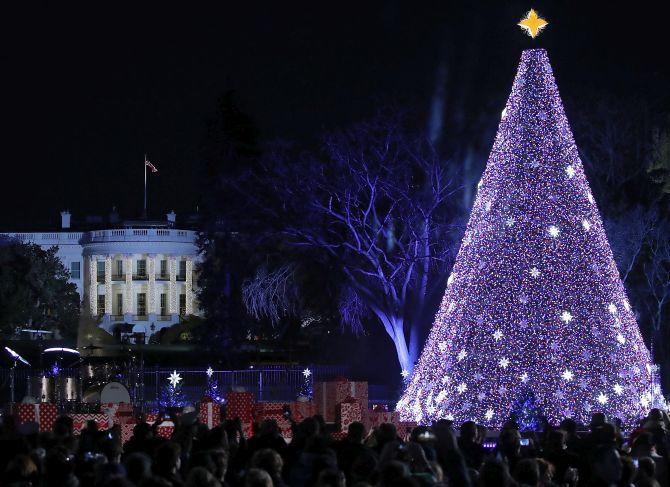 The National Christmas Tree is lit up after US President Barack Obama and his family hit the switch in Washington, DC. Photograph: Mark Wilson/Getty Images
>> NEW YORK, USA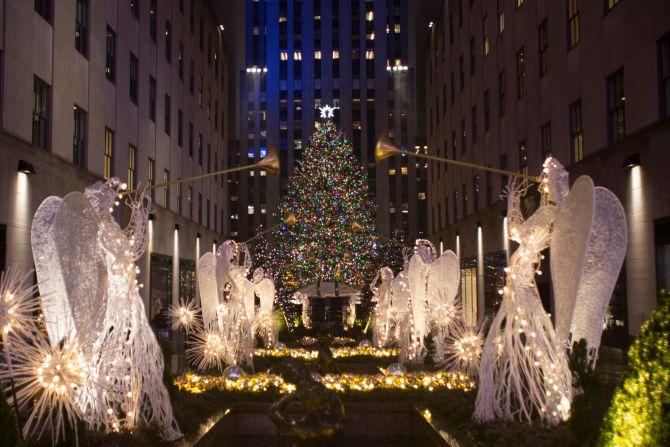 The Christmas tree stands lit after the lighting ceremony for the 84th annual Rockefeller Center Christmas Tree at RockefellerCenter in Manhattan, New York City. Photograph: Alex Wroblewski/Reuters
>> DHOUR SHWEIR, LEBANON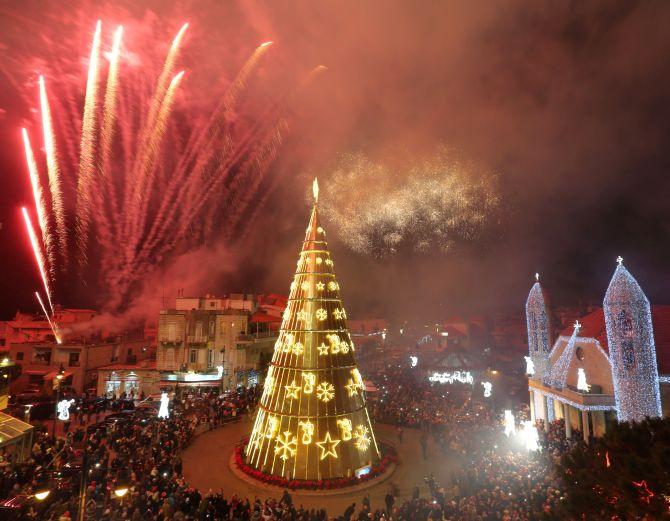 Fireworks are set off as a Christmas tree is illuminated in Dhour Shweir, Mount Lebanon. Photograph: Aziz Taher/Reuters
>> BERLIN, GERMANY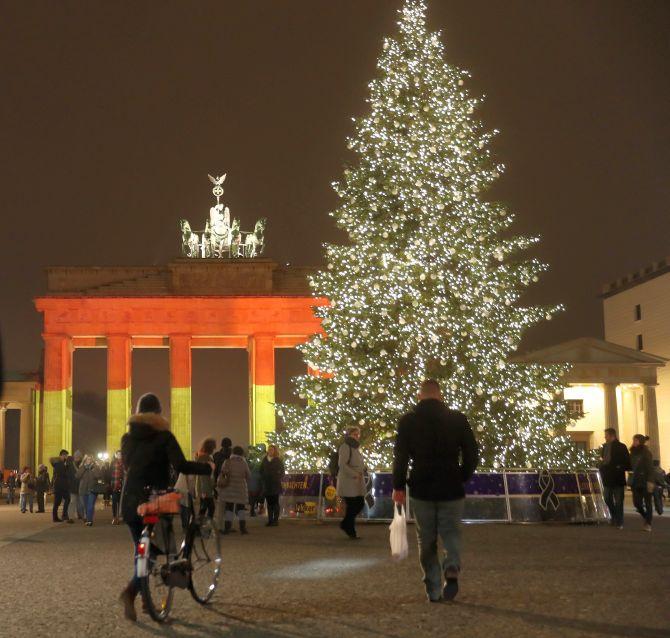 The Brandenburg Gate stands illuminated in the colors of the German flag as police and a Christmas tree stand nearby. Photograph: Sean Gallup/Getty Images
>> LA PAZ, BOLIVIA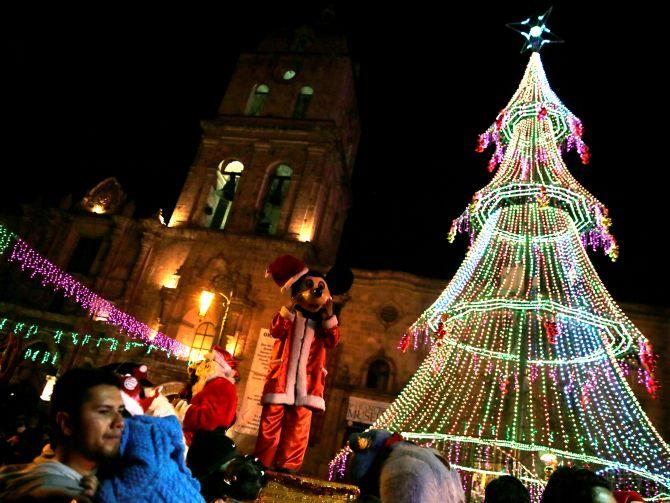 Residents look at a Christmas tree in San Francisco square, La Paz, Bolivia. Photograph: David Mercado/Reuters
>> VATICAN CITY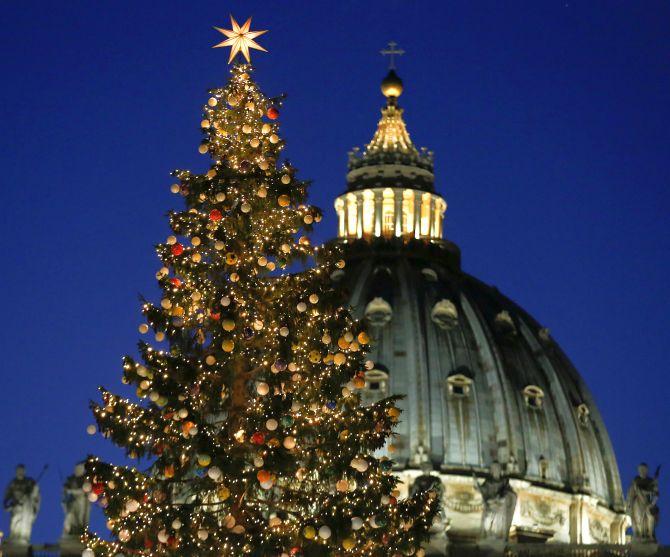 The Vatican Christmas tree is lit up during a ceremony in Saint Peter's Square at the Vatican. Photograph: Alessandro Bianchi/Reuters
>> VILNIUS, LITHUANIA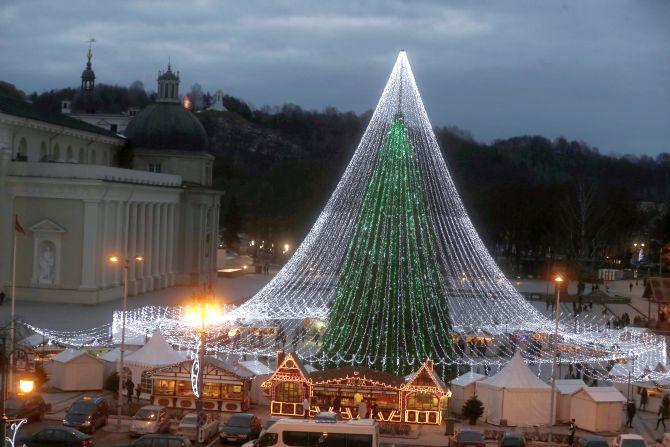 A general view of the Christmas tree in Vilnius, Lithuania. Photograph: Ints Kalnins/Reuters
>> PRAGUE, CZECH REPUBLIC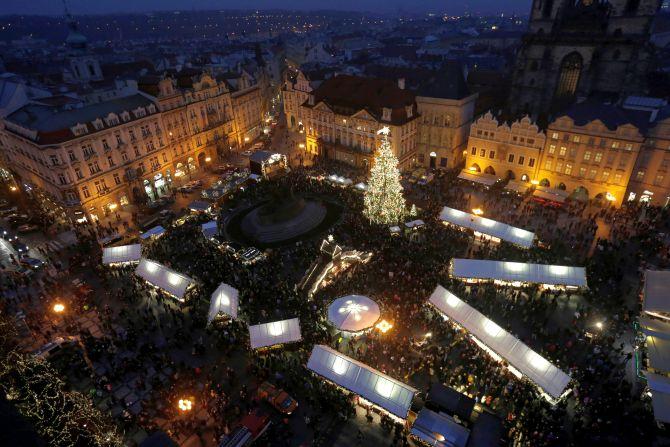 A Christmas tree is illuminated as the traditional Christmas market opens at the Old Town Square in Prague, Czech Republic. Photograph: David W Cerny/Reuters
>> MILAN, ITALY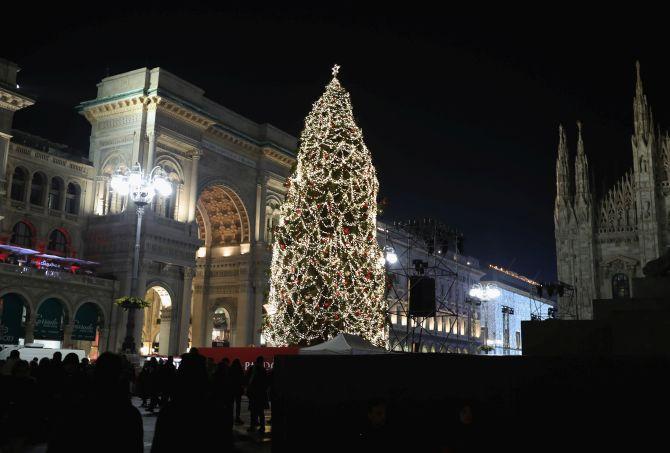 A general view of Piazza del Duomo with the Christmas tree in Milan, Italy. Photograph: Vittorio Zunino Celotto/Getty Images
>> BETHLEHEM, PALESTINE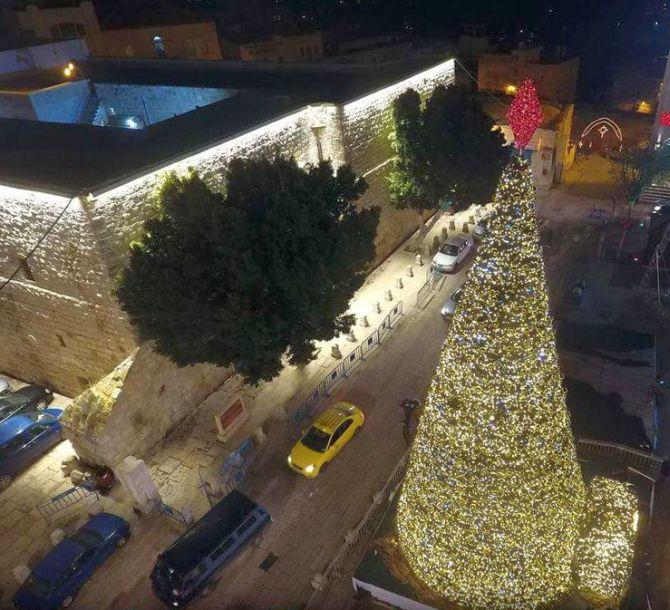 Christmas ambiance in Bethlehem, Palestine. Photograph: @PalestineSocial/Twitter
>> MOSCOW, RUSSIA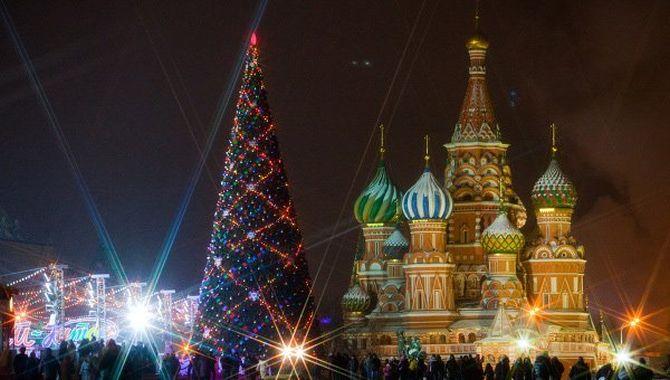 Christmas is in the air in Moscow, Russia.