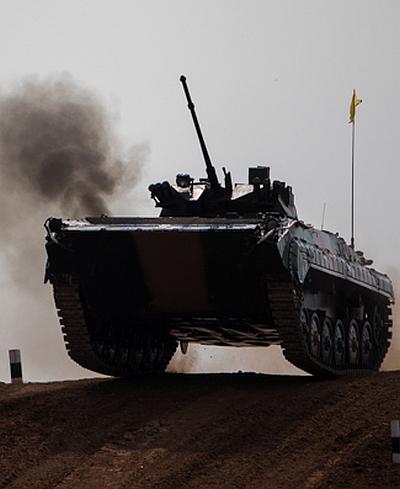 The International Army Games kicked off in Russia this last weekend at the Alabino shooting range near Moscow with a tank biathlon competition and would continue until August 13.
Invented by the Russian military a few years back, tank biathlon basically works like normal biathlon... but with tanks. According to the rules of tank biathlon, crews must navigate a distance of up to 20 kilometers evading various obstacles, crossing rivers and bridges and shoot at a set of targets. Tanks that miss a target get a penalty lap.
Unlike previous years, this year's competition with 23 contests is taking place in two countries -- Russia and Kazakhstan -- and includes 23 events in field, air and marine training involving over 3,000 military personnel from 20 countries.
India is participating only in the Tank Biathlon.
All teams are using the T-72B3 tanks provided by Russia; the only exceptions being the Chinese who brought a new variant of the third-generation ZTZ-96 main battle tank, and the Belarus team who are using their T-72 tank.
Scroll below to see some stunning photographs from the competition: (Photographs Courtesy: Sergei Bobylev/Russian Defence Ministry Press Office)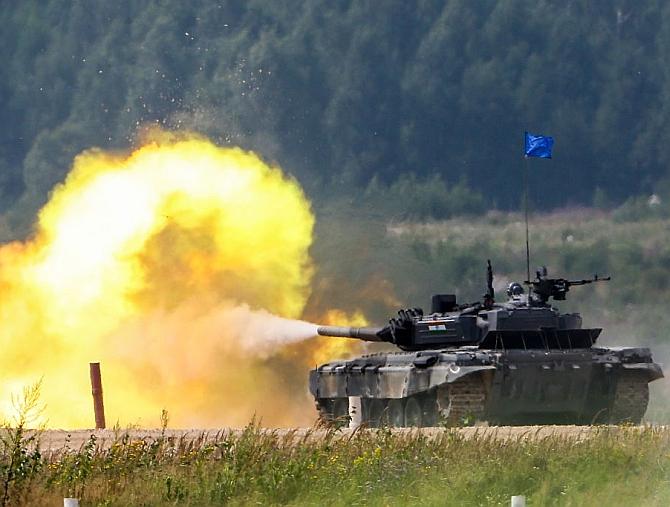 ---
---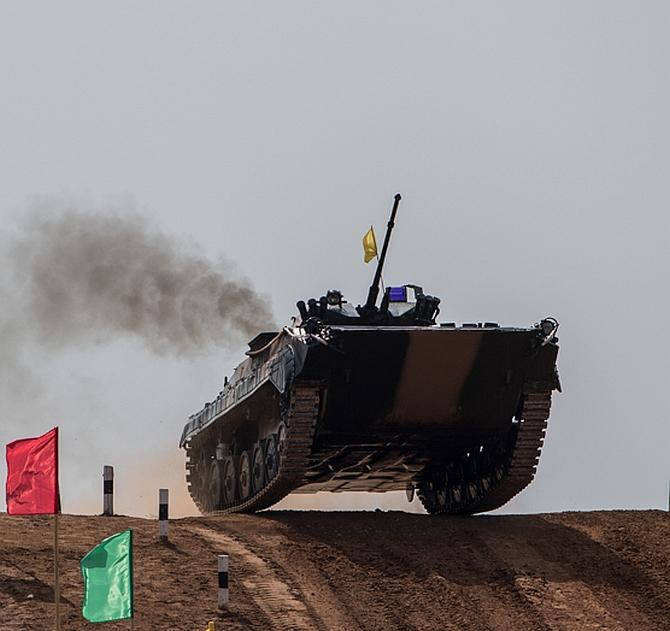 ---
---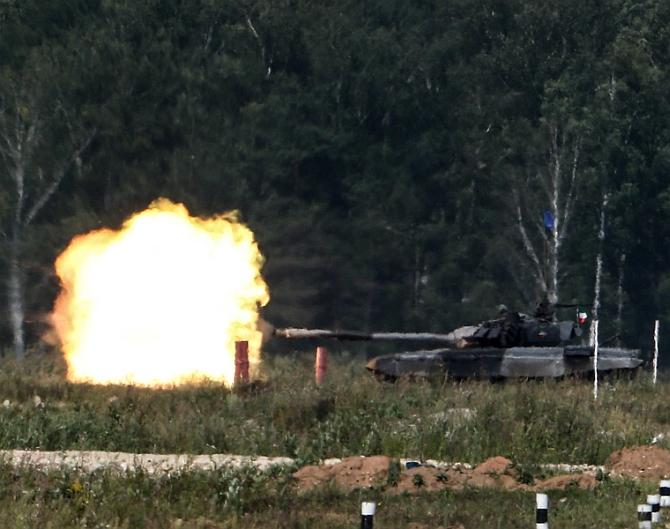 ---
---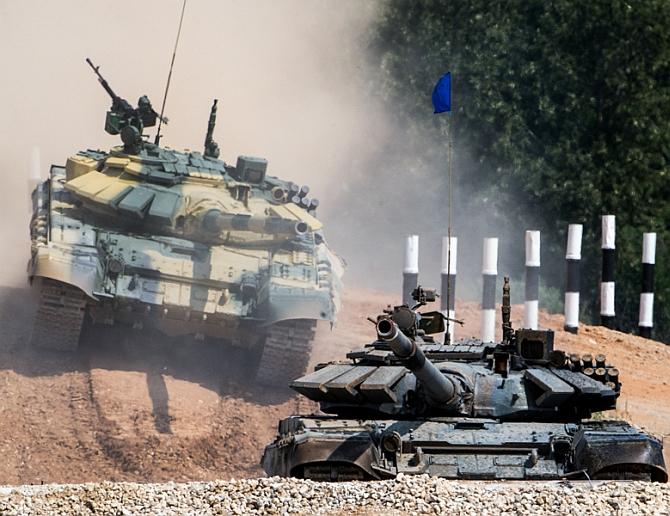 ---
---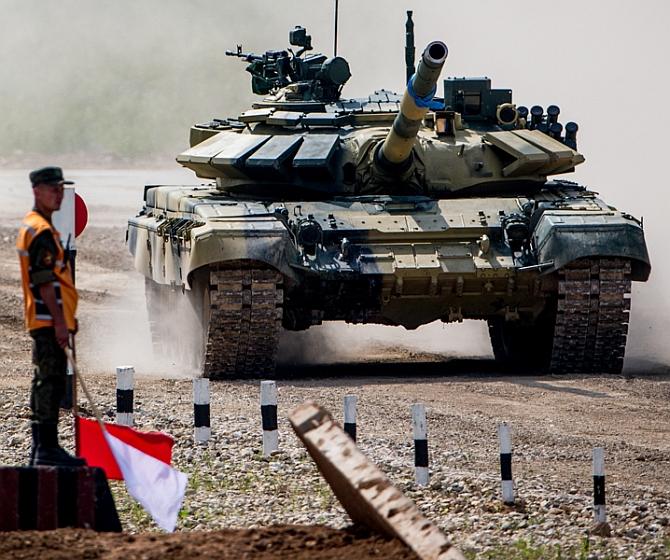 ---
---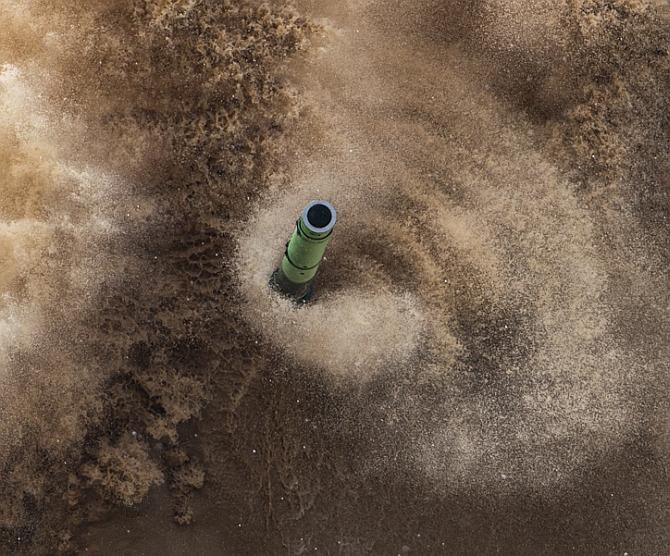 ---
---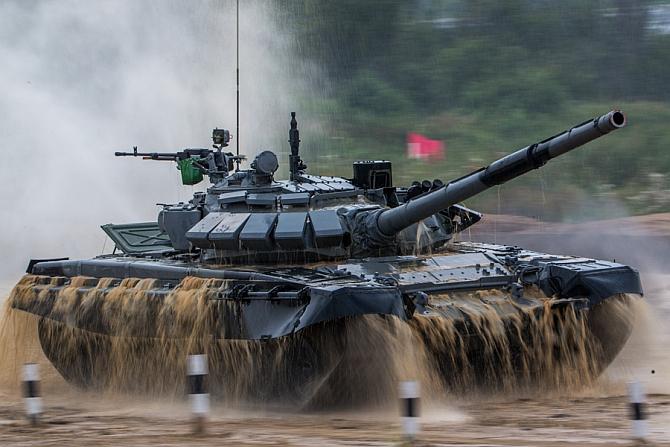 ---
---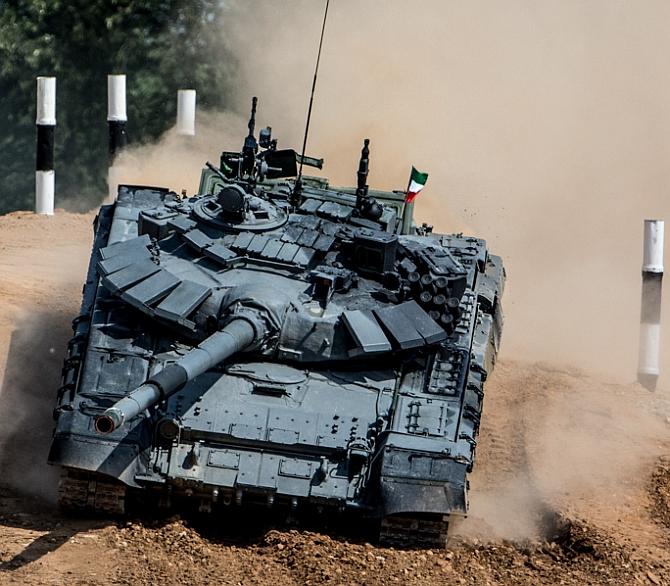 ---
---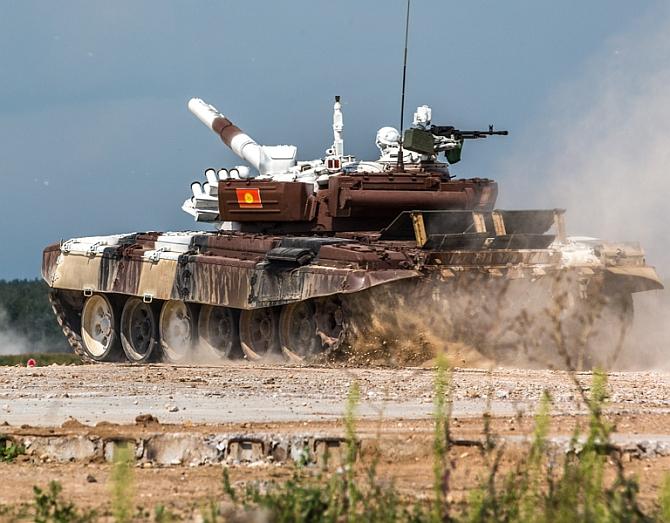 ---
---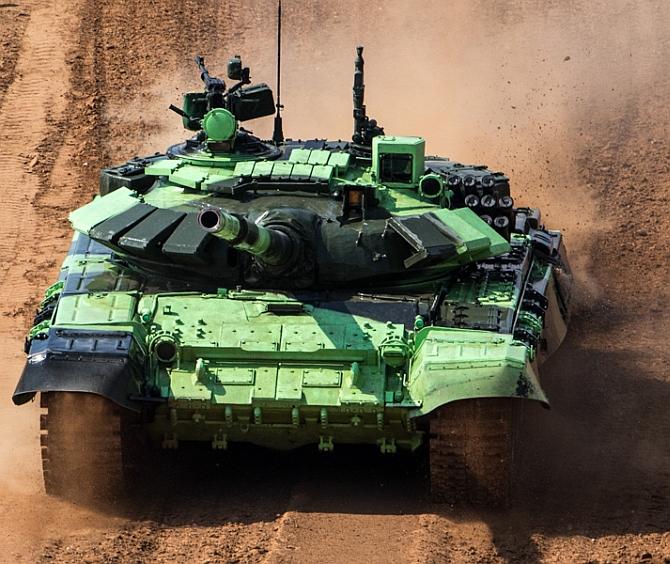 ---
---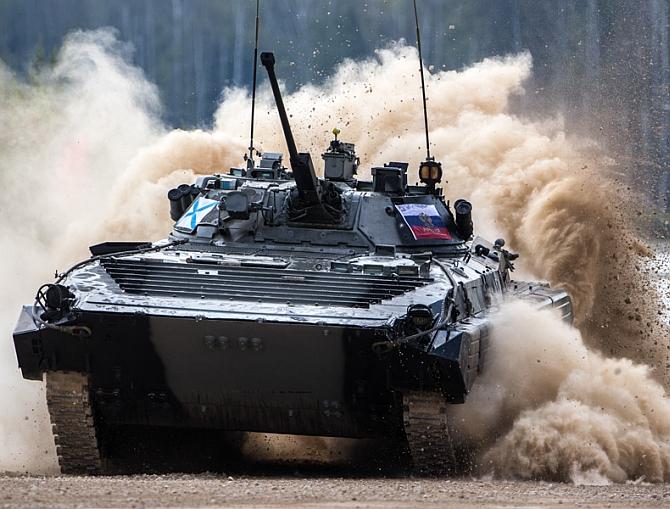 ---
---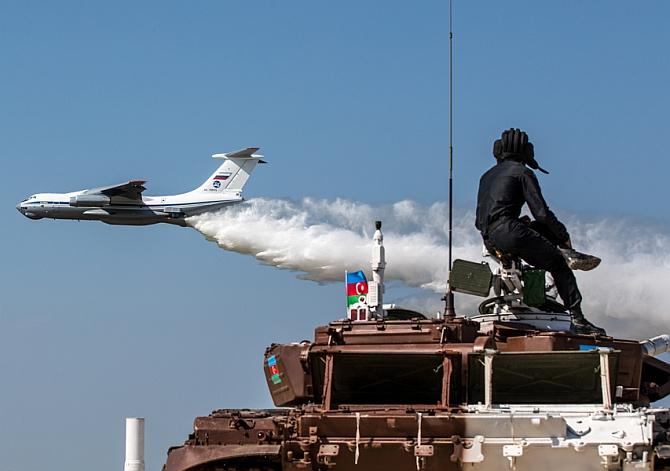 ---
---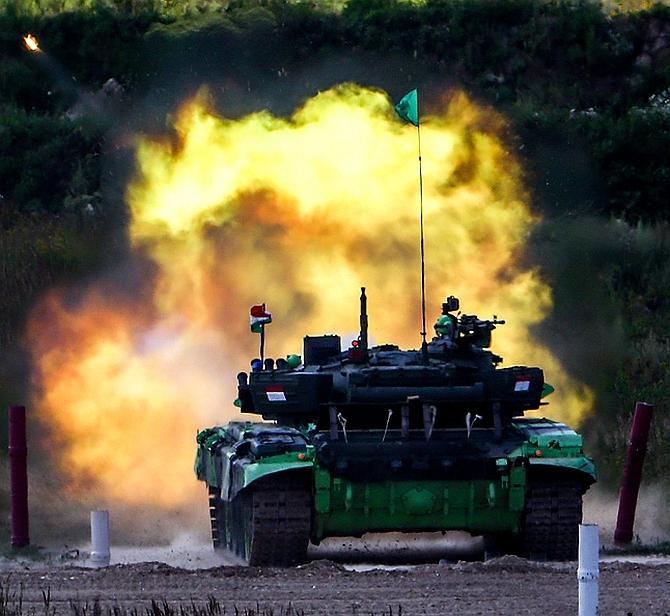 ---
---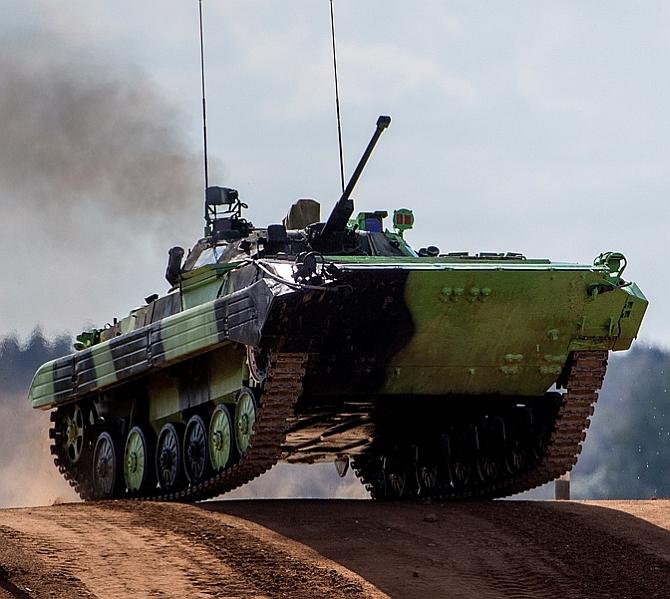 ---
---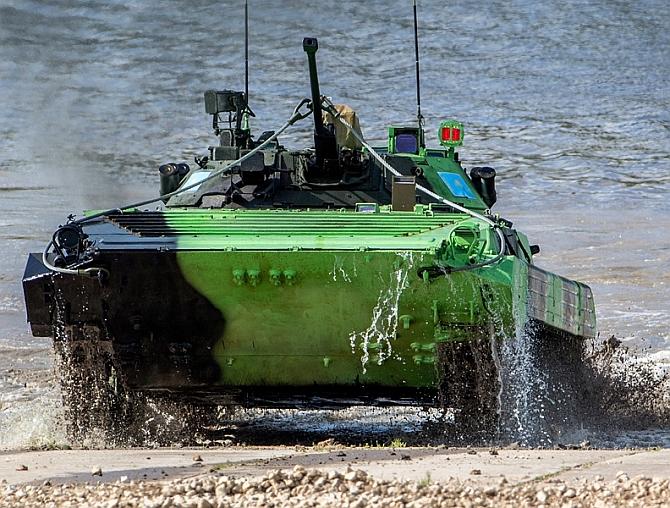 ---
---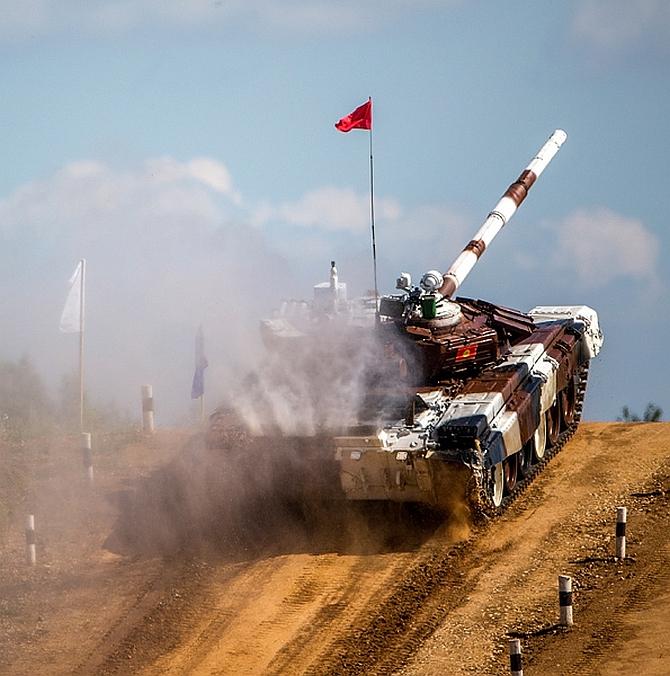 ---
---