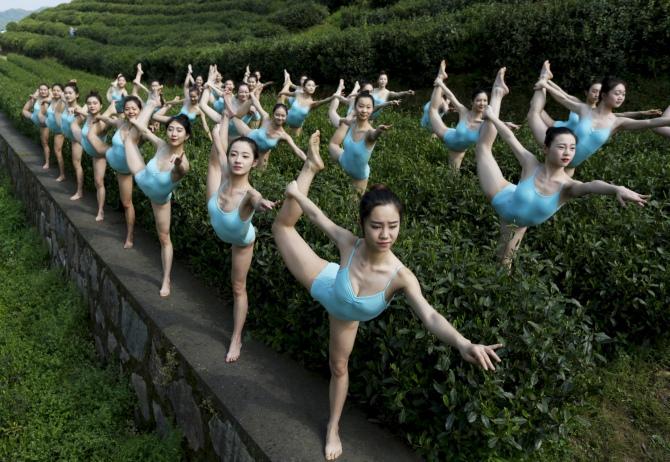 This week's collection of unbelievably unusual images from across the world
Two giant terracotta busts of Britain's Queen Elizabeth and Prince Philip on display in the garden of Fifield House Farm near Windsor, Britain. Photograph: Peter Nicholls/Reuters
---
A woman inputs orders for a robot which works as a waitress in a restaurant in Xi'an, Shaanxi Province, China. Photograph: Stringer/Reuters
---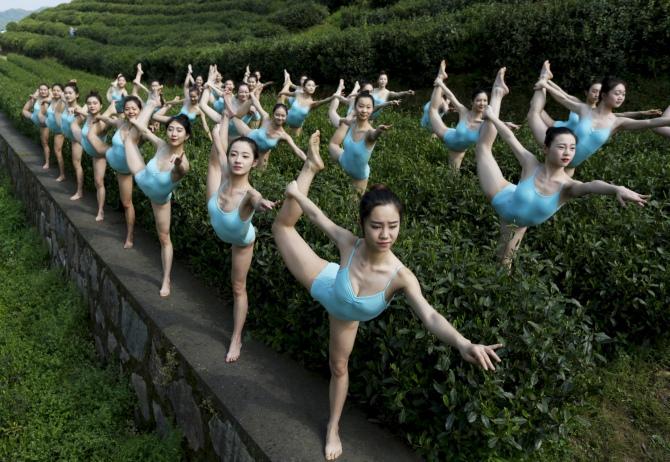 Girls perform yoga at a tea plantation as a part of TV program selecting members for a female performance group in Hangzhou, Zhejiang Province, China. Photograph: Stringer/Reuters
---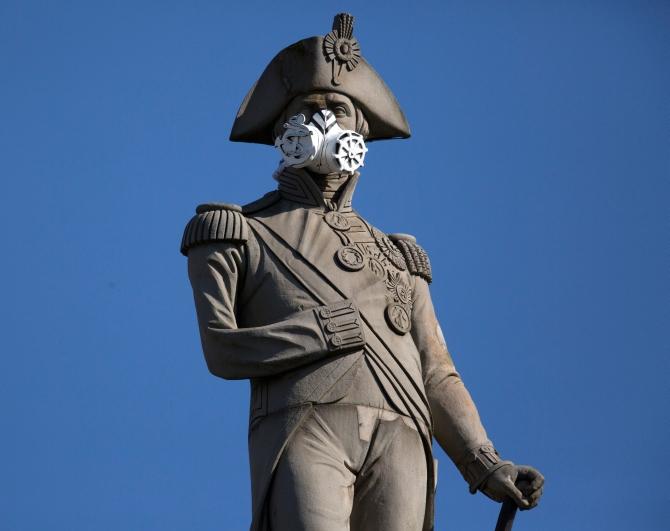 A face mask is placed on the statue of Nelson's Column by Greenpeace protesters in London, England. The demonstration was to highlight air pollution in Britain and targeted other statues in the city including Queen Victoria opposite Buckingham Palacea and Eros at Piccadilly Circus. Photograph: Dan Kitwood/Getty Images
---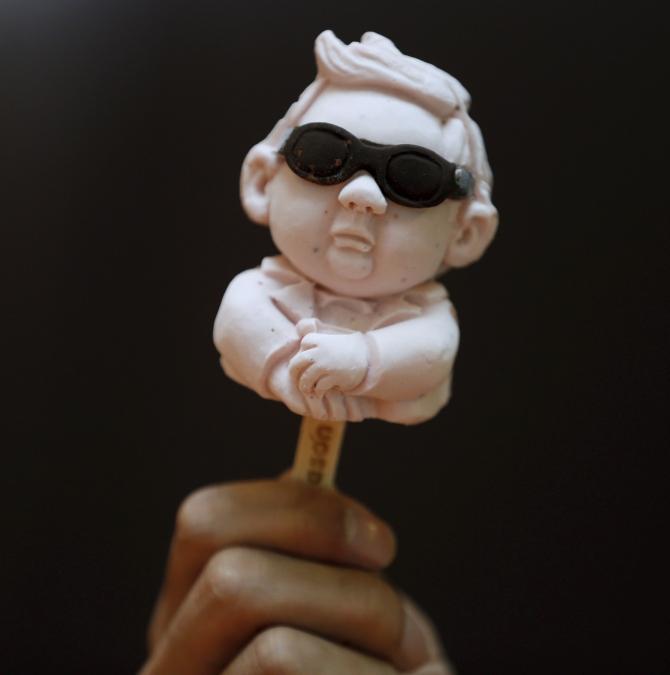 A 3D-printed Sanpang strawberry milk flavoured ice-cream is seen at the Iceason ice-cream shop in Shanghai, China.

Sanpang is a Chinese nickname for North Korean leader Kim Jong Un. Photograph: Aly Song/Reuters
---
A monkey performs riding a bicycle in a scenic resort in Shenyang, Liaoning Province of China. Photograph: VCG/VCG via Getty Images
---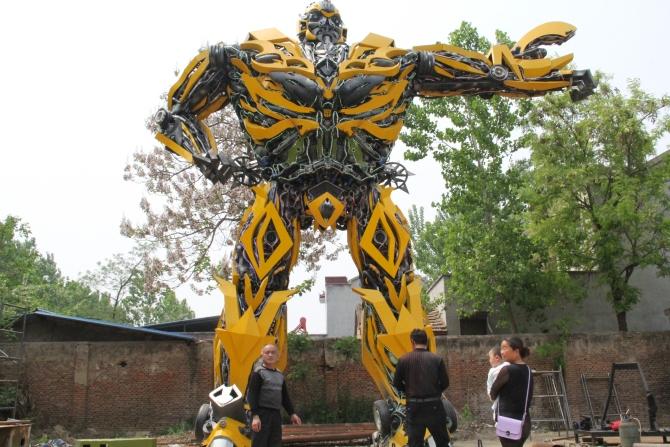 People look at a replica of a 'Transformer', made by a fan, in Shangqiu, Henan Province, China.
According to local media, the owner took a year to build the replica, which is made of vehicle components and weighted about 17 tonnes. Photograph: Stringer/Reuters
---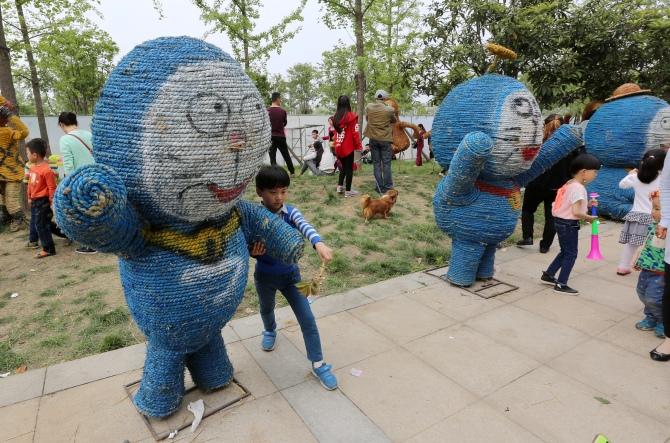 People pose with the Doraemon-shaped scarecrows at Zizhen park in Xiangyang, Hubei Province of China.
Over 10 artists spent a month making more than 70 scarecrows in cartoon and animal shapes at Zizhen park in Xiangyang. Photograph: VCG/VCG via Getty Images
---
A replica of the Sphinx statue which is partly made of cereals is seen during an exhibition in Shouguang, Shandong Province, China. Photograph: Stringer/Reuters
---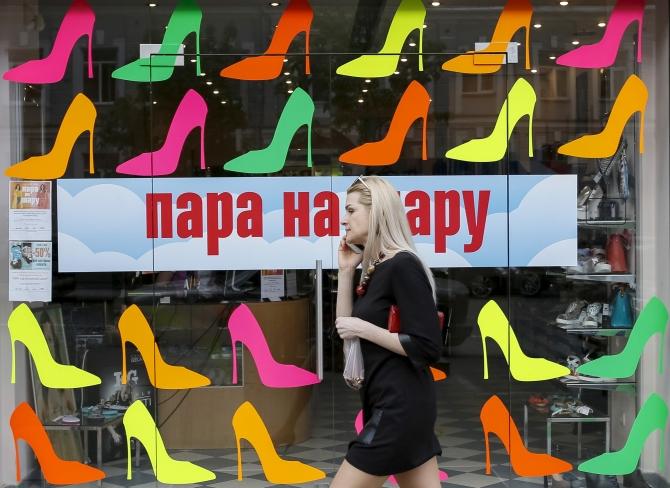 A woman walks past a shoe store in central Kiev, Ukraine. An inscription reads: "Buy one, get one free". Photograph: Gleb Garanich/Reuters