Teachers are responding to US President Donald Trump's suggestion that arming teachers would prevent more school shootings and are using the hashtag #ArmMeWith to demand better school supplies and mental health resources, not guns.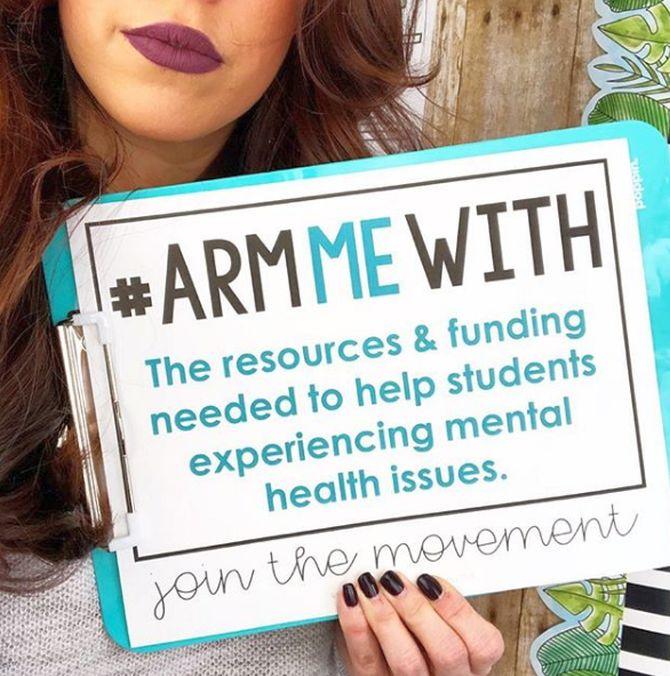 Photograph: @thesuperheroteacher/Instagram
On Thursday, the US President tweeted, "History shows that a school shooting lasts, on average, 3 minutes. It takes police & first responders approximately 5 to 8 minutes to get to site of crime. Highly trained, gun adept, teachers/coaches would solve the problem instantly, before police arrive. GREAT DETERRENT!"
Many teachers disagreed, including numerous teachers organisations. But English teachers Olivia Bertels and Brittany Wheaton went a step further by coining the hashtag #ArmMeWith on Instagram.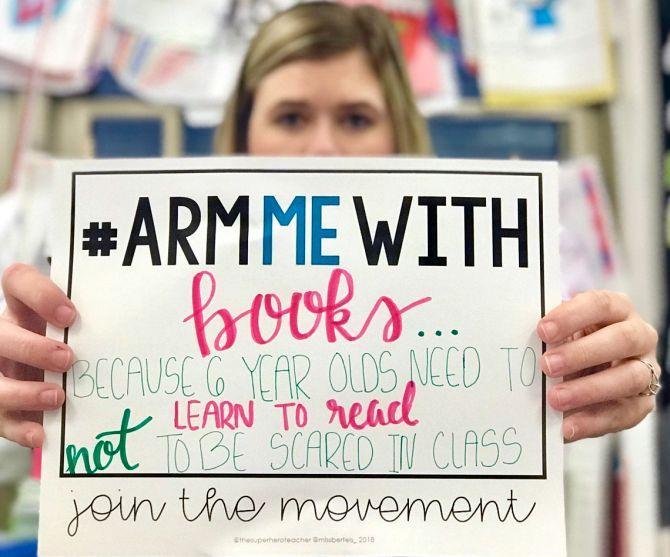 Photograph: @Miss_Johnston5/Twitter
"I went to college to educate children, not because I wanted to kill another human. If I wanted a job where I was responsible for carrying a firearm, I would have taken a different career path," Wheaton was quoted as saying. "Teachers already shoulder a huge burden when it comes to educating properly, due to lack of funding, support and resources and making sure their students are taken care of emotionally. Asking us to now carry the burden of having the responsibility to kill is irreparably damaging, even if we never have to discharge our weapon," added the Utah-based English teacher.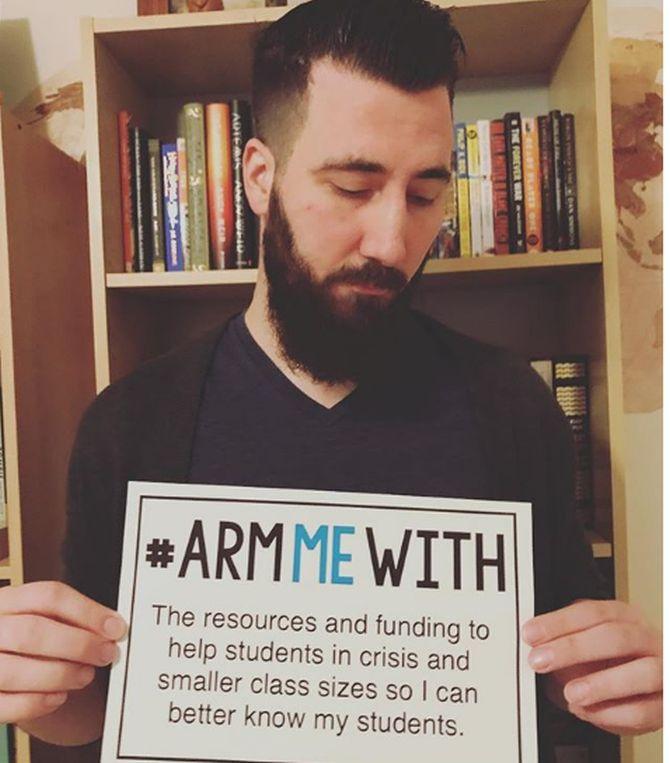 Photograph: _hipsterteacher_/Instagram
The idea came after the shooting at Marjory Stoneman Douglas High School in Florida, which claimed the lives of 17 people and has once again raised the issue of gun control in the United States.
So much so that the survivors and victims of the shooting had a meeting with the US President Donald Trump on Thursday, saying 'Enough is enough.'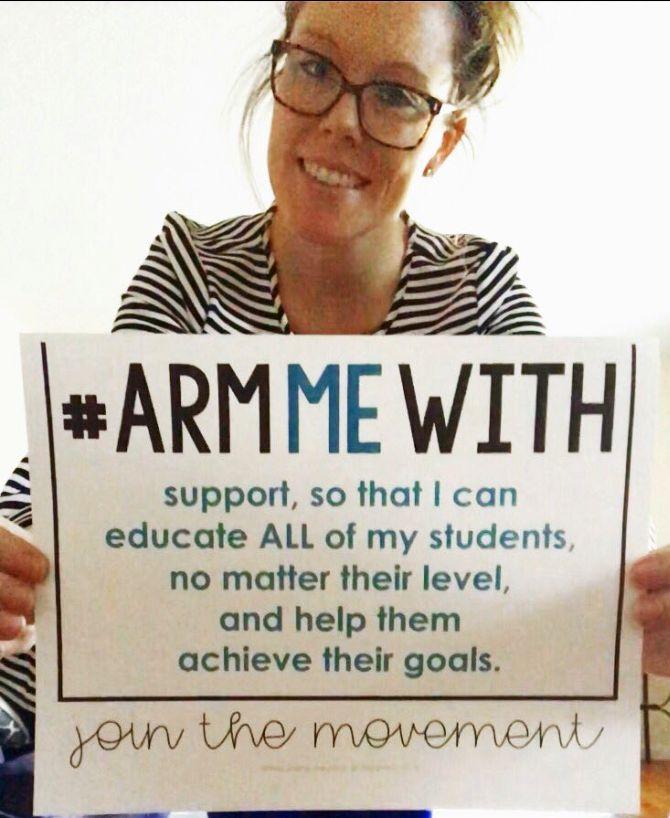 Photograph: @msgliddenves/Twitter
Since the movement began, teachers from across the United States have been posting their own image on Instagram and Twitter, to highlight the shortages and the facilities they require.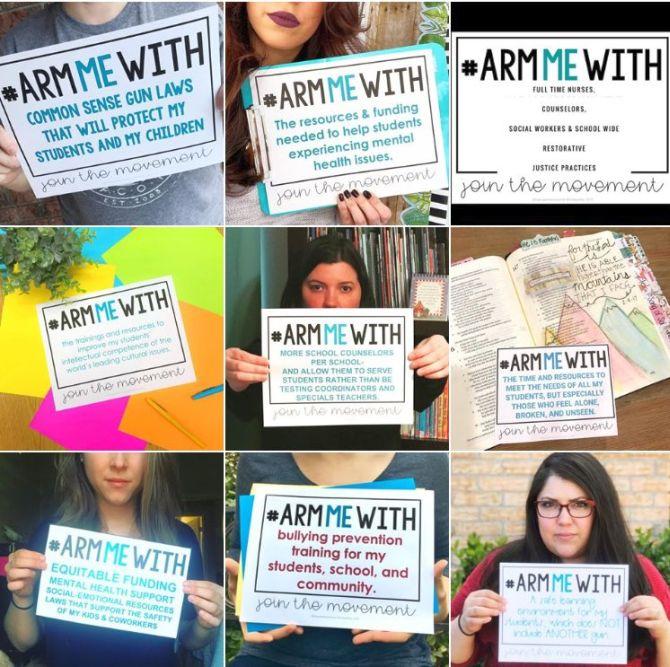 Photograph: @turlingteach/Twitter