Ever wondered what Rashtrapati Bhavan looks like from the inside?
Noted author Amitav Ghosh is now giving one and all a rare glimpse of what it's like inside the Indian president's official residence -- courtesy his Twitter feed.
The author whose Sea of Poppies was shortlisted for the Booker prize in 2008, is being hosted as a writer-in-residence at Rashtrapati Bhavan.
He has been posting regular tweets and pictures, including the dining table Nelson Mandela ate at and guest rooms foreign dignitaries have stayed in.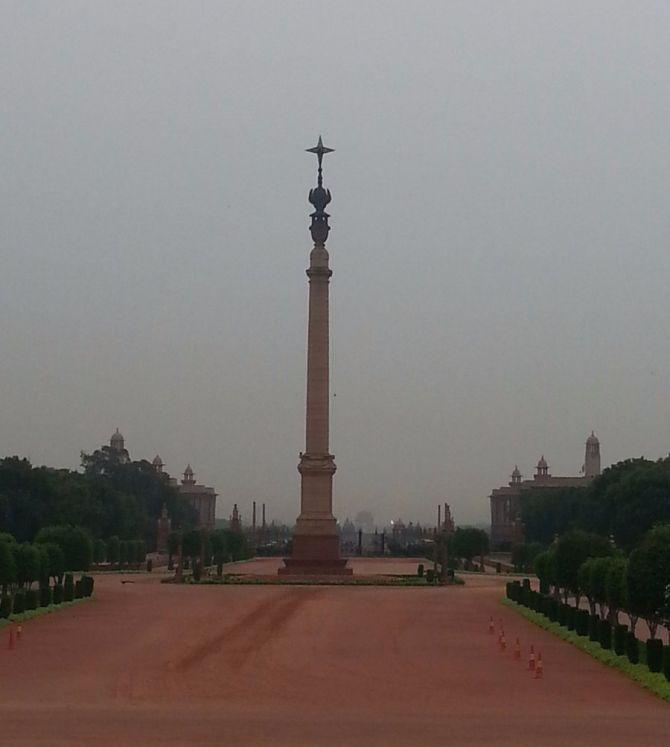 He started off on a lovely note with this image of Rajpath, New Delhi, from Rashtrapati Bhavan; looking towards India Gate.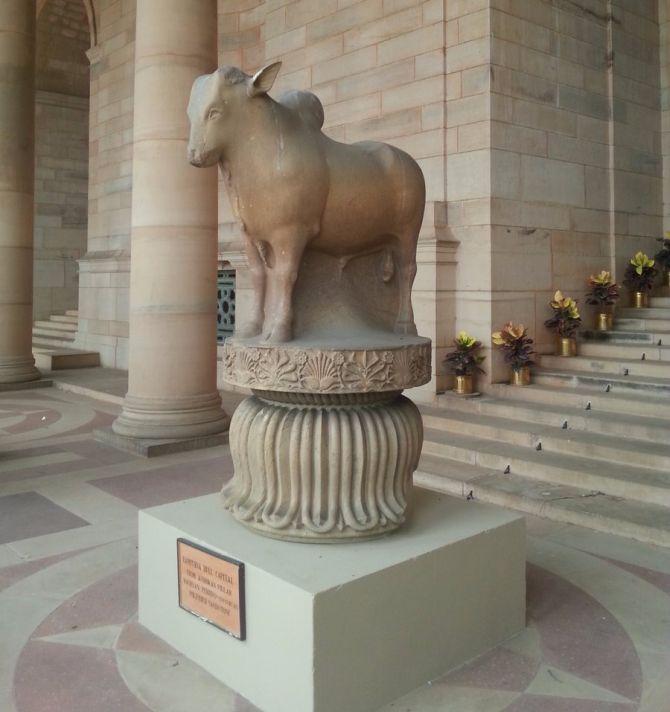 There are, we are sure, amazing architectural marvels inside the Rashtrapati Bhavan. Here's a polished sandstone Rampurva Bull Capital from the Ashokan pillar, which caught Ghosh's fancy.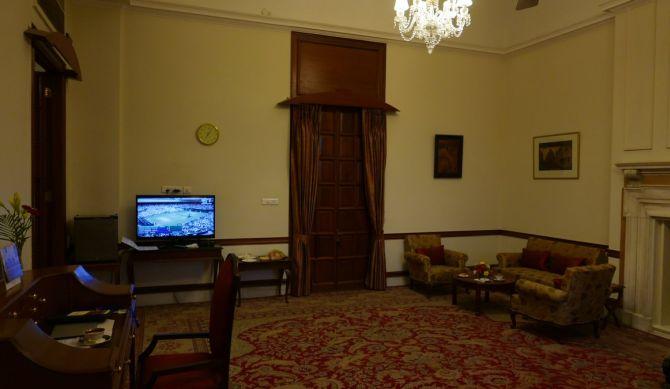 While us mere mortals contended with watching the Wimbledon finals from our homes, Ghosh had a chance of watching Andy Murray make history from the room where leaders and statesmen have slept. Quite historical, isn't it?
Amitav's luncheon with President Pranab Mukherjee and his daughter Sharmistha.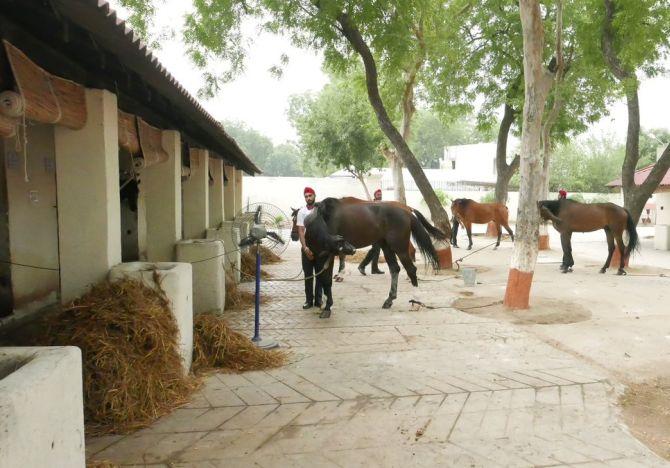 Here's a glimpse of what the stables of the President's Body Guard look like.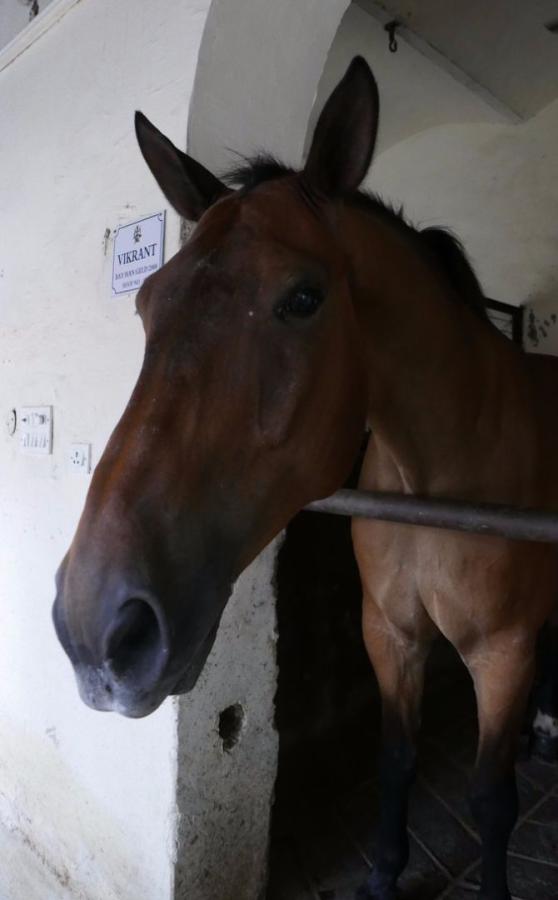 Meet Vikrant. We bet you did not know that he is leader of the ceremonial parades.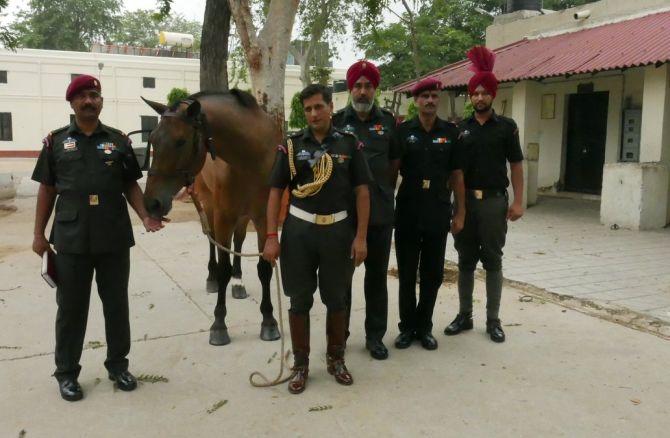 Ghosh also tweeted pictures of the President's guards.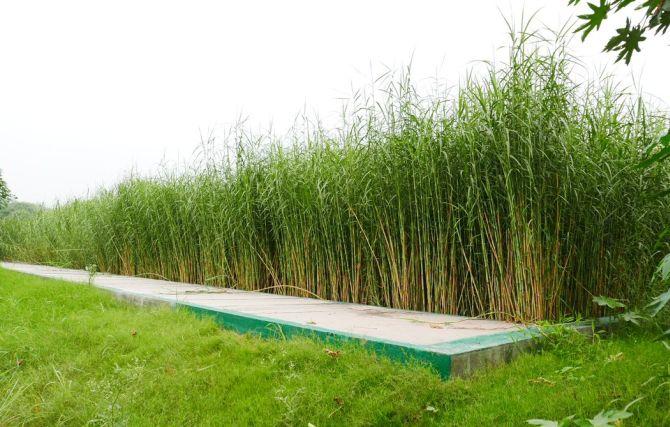 The writer, whose latest book is about climate change, is quite impressed by Rashtrapati Bhavan's green measures. Here's an image he took of the sewage treatment complex.
While you and I have our dreary breakfast, take a look at the table where Ghosh enjoys his morning meal. Here's some food for thought, this is the same table where Nelson Mandela breakfasted during his stay at Rashtrapati Bhavan.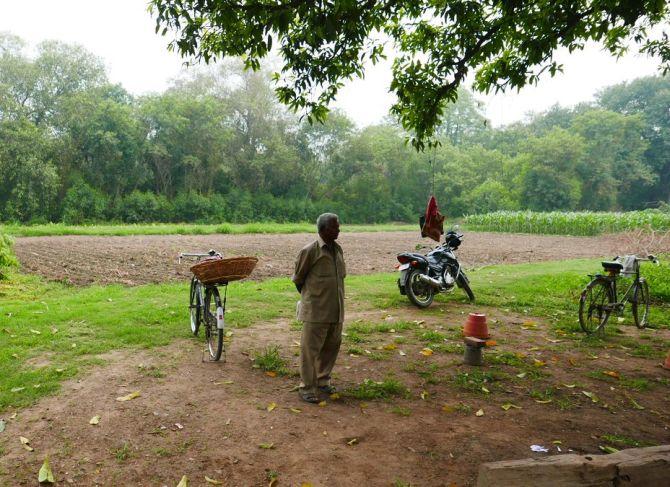 'Mere desh ki dharti'... Or in this case, Rashtrapati Bhavan ki dharti... Ghosh tweets an image of millet being grown on the grounds of Rashtrapati Bhavan.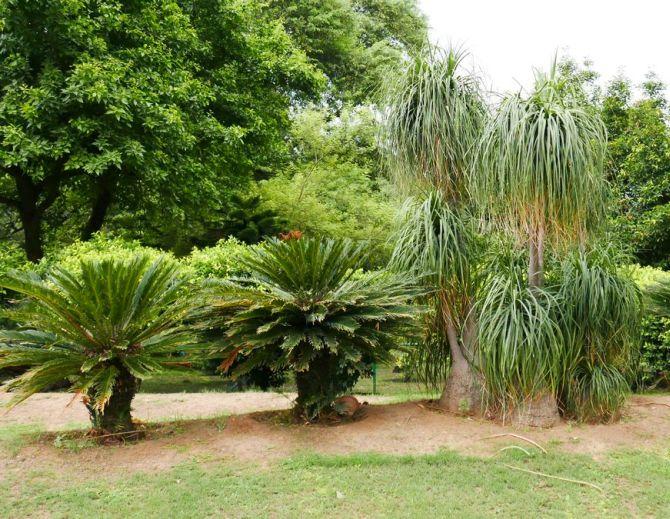 The Rashtrapati Bhavan gardens boast of some fine greenery.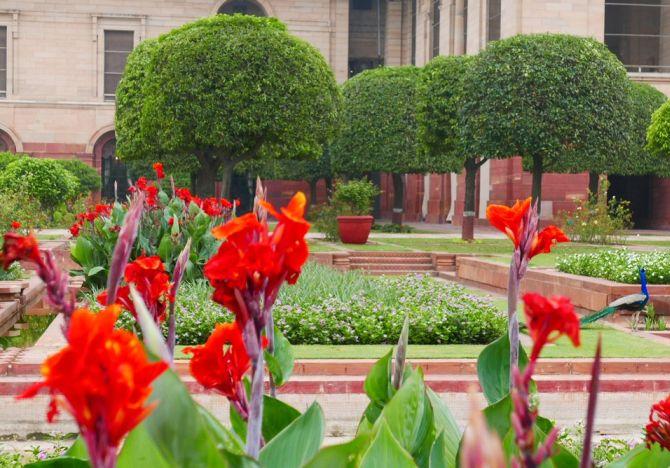 The Twitter tour was not limited to just the interiors of the official residence. That's the Mughal Gardens. Wow, isn't that a peacock there?
All photographs: @GhoshAmitav