Bright lights, big city, and even brighter music and ideas -- that's Sydney's winter festival, Vivid.
Landmarks across the city have been bathed in a dazzling array of colourful lights, from the Sydney Harbour Bridge to the Opera House.
Other key areas illuminated include Martin Place, Kings Cross, The Royal Botanic Gardens, Barangaroo, Chatswood and Taronga Zoo.
Interactive light installations and sculptures will feature heavily throughout the festival and there will be music concerts, too.
Here are glimpses from the festival of lights.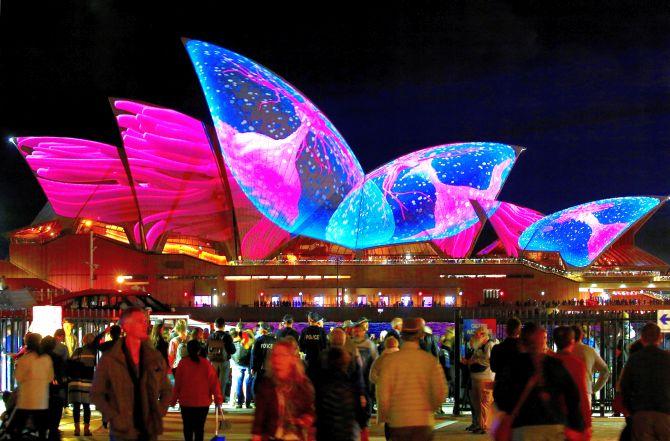 The annual festival running for 23 days from May 26 until June 17 has transformed Sydney into a kaleidoscope of colour and a celebration of music. Photograph: David Gray/Reuters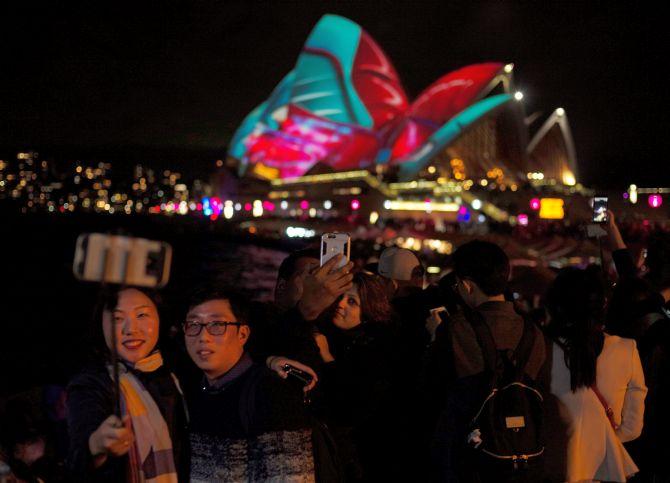 The festival was first inaugurated in 2009 and has been running successfully ever since. This year, organisers expect 2.5 million people to attend the festival. Photograph: Jason Reed/Reuters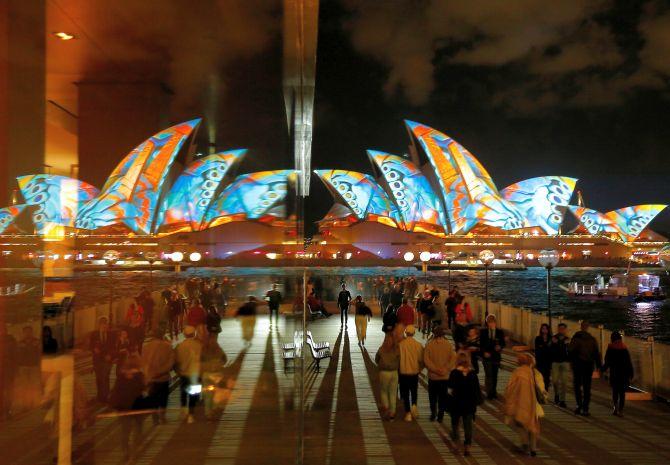 Everywhere you look throughout the city centre will be a photo opportunity, with landmarks such as the Sydney Opera House sporting bold, colourful designs. Photograph: Jason Reed/Reuters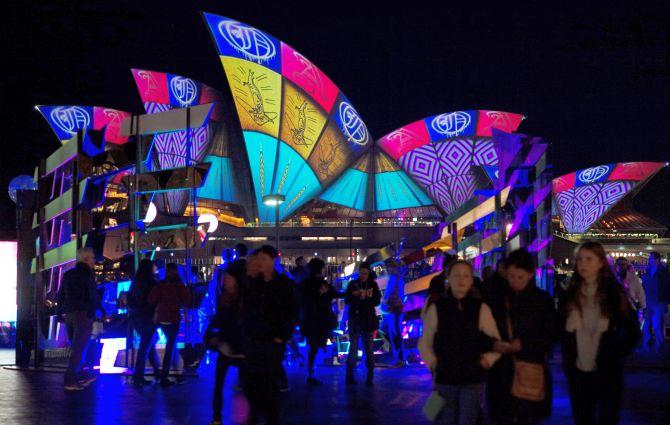 As in previous years, the event was launched with a mesmerizing video projection mapped onto the sails of Sydney's iconic Opera House. Titled "Audio Creatures," this year's projection was created by Ash Bolland sees the Opera House writhe and squirm to a soundtrack by Amon Tobin; at times the shells of the building crack open to reveal new life inside, at other moments, infestations crawl their way across from the building's edges. Photograph: Jason Reed/Reuters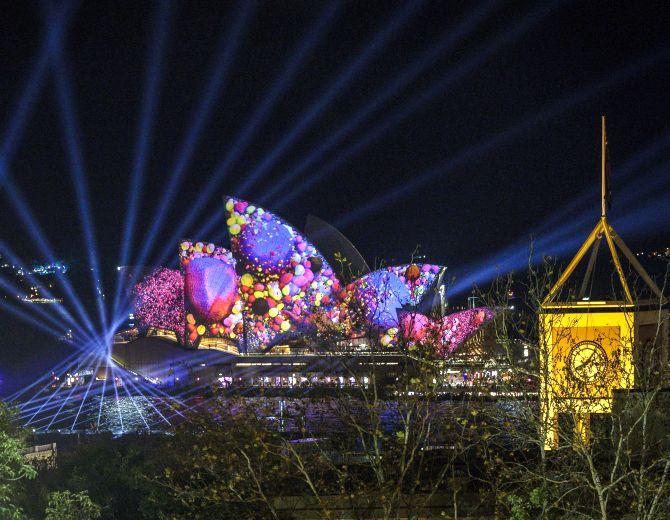 The Sydney Opera House is one of the highlights of the Vivid Festival, with the famous sails of the building to be aglow throughout the event. Photograph: Brook Mitchell/Getty Images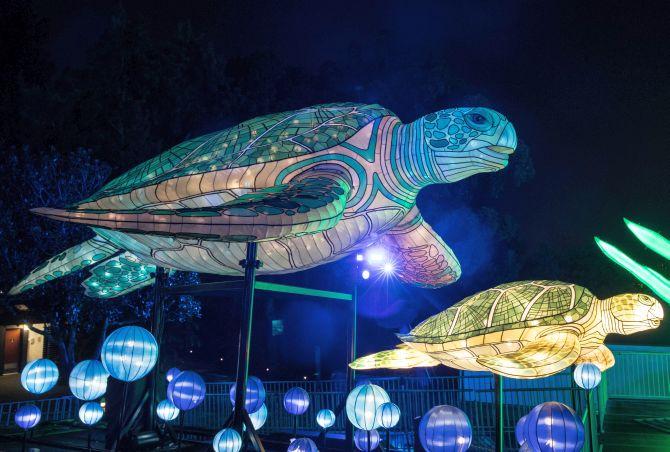 One of the festival's showpiece exhibits 'Lights for the Wild', will be held at Taronga Zoo and will feature a host of colourful animal sculptures along a winding illuminated path. Photograph: Mark Kolbe/Getty Images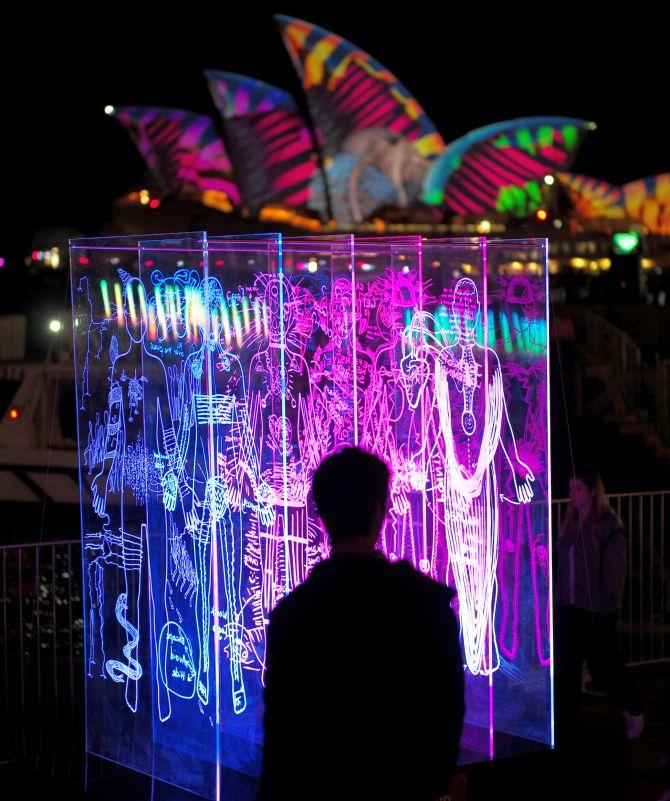 Festival-goers can get up-close-and-personal with interactive light installations throughout the festival. Photograph: Jason Reed/Reuters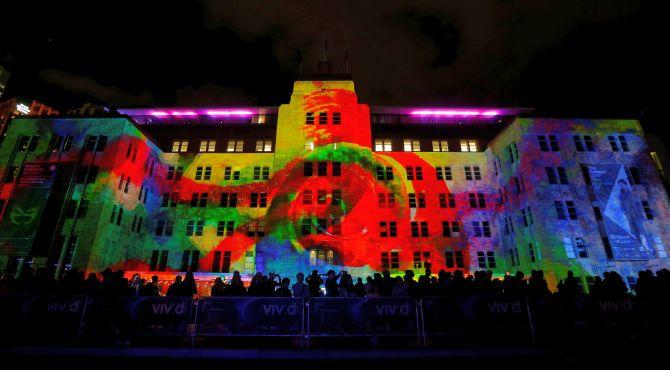 The The Museum of Contemporary Art is illuminated as the canvas for projected light on the first night of the Sydney Vivid Festival light and sound show. Photograph: Jason Reed/Reuters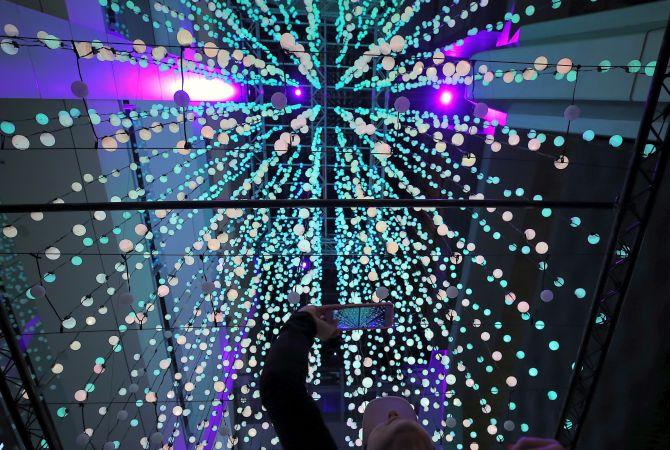 A visitor takes a selfie of an installation containing nine thousand illuminated spheres. Photograph: Steven Saphore/Reuters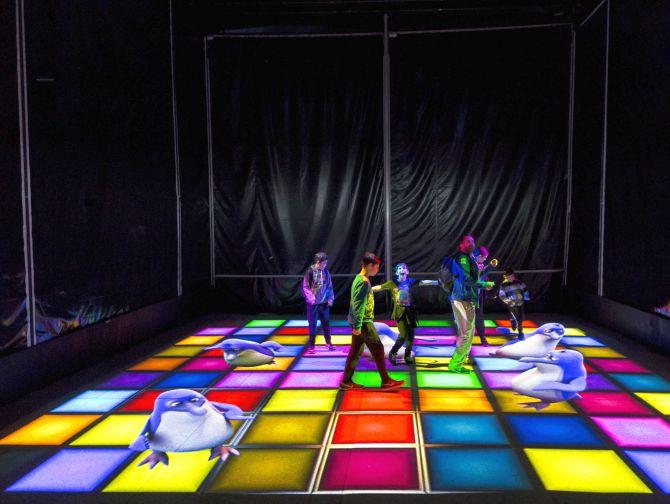 Interactive installations feature heavily throughout the festival. Above, a family enjoys the Trapdoor light installation. Photograph: Brook Mitchell/Getty Images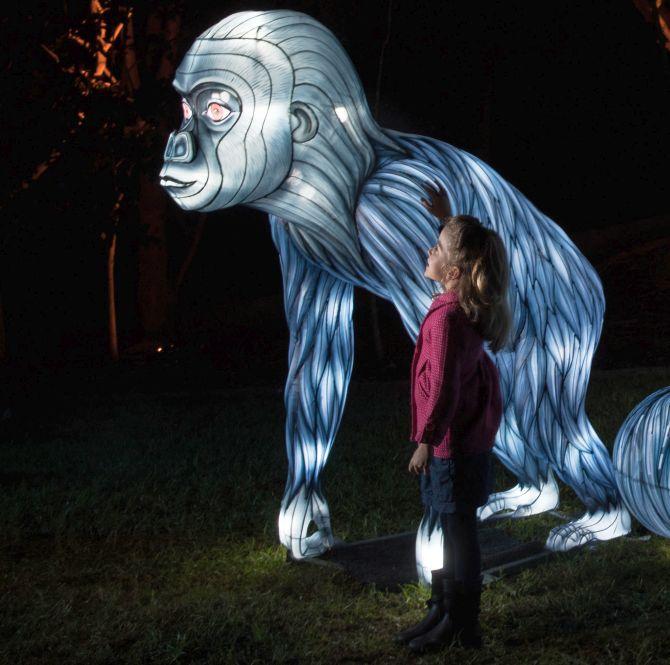 At the zoo, is also the 'Gorillagram' light sculpture - a towering display of a family of three that's sure to be among the crowd's favourites. Photograph: Mark Kolbe/Getty Images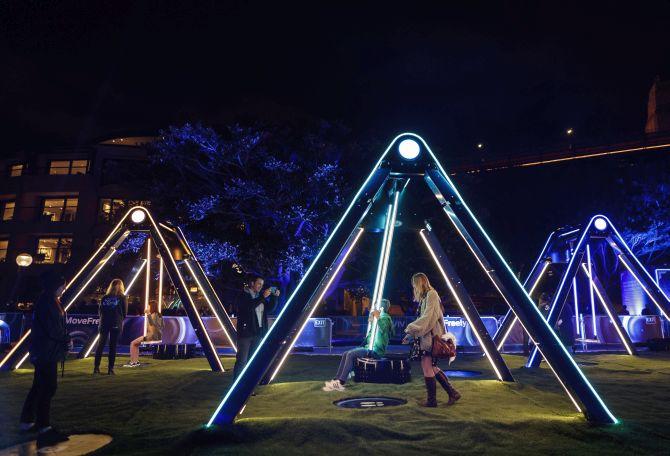 The freedom of movement light installation. Photograph: Brook Mitchell/Getty Images