China's capsized cruise ship Eastern Star will be moved to allow divers to search for the eight missing persons at the site in the Yangtze River.
Only 14 of the 456 passengers on board ill-fated ship survived and the search is on for eight more missing persons.
The death toll in the tragedy, China's worst shipping disaster in 70 years, rose to 434 after two more bodies were found on Monday.
Also read: Death toll in China ship tragedy climbs to 434
The Eastern Star cruise ship, carrying 456 people, was on an 11-day trip when it was overturned by a tornado in Asia's longest Yangtze River on June 1.
More than 3,400 soldiers, 1,700 paramilitary personnel, together with 149 vessels, 59 machines and a helicopter, were deployed in the rescue mission.
Rediff.com takes a look inside the capsized ferry and finds remnants of the ruination of over 400 lives in its detritus.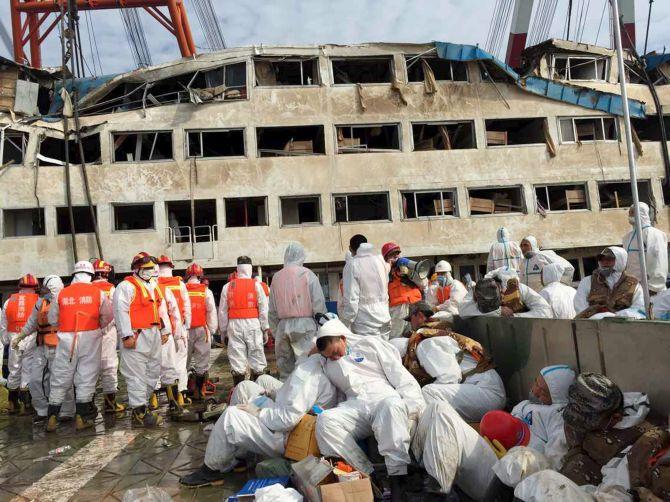 Rescue workers rest next to the salvaged cruise ship Eastern Star on the Yangtze River, Jianli, Hubei province. Photograph: China Daily/ Reuters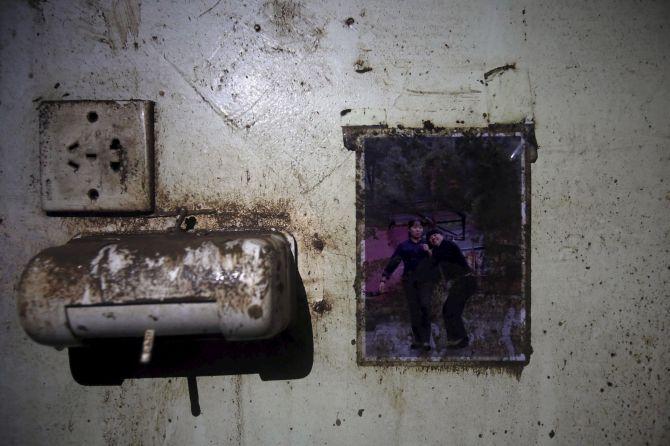 A picture is seen on the wall of a crew member dormitory inside the Eastern Star cruise ship, which capsized on the Jianli section of the Yangtze River, Hubei province. Photograph: China Daily/ Reuters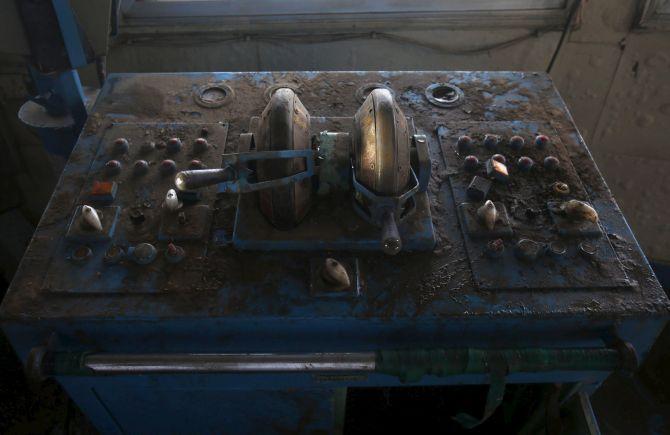 A control panel is seen inside the Eastern Star cruise ship, which capsized on the Jianli section of the Yangtze River, Hubei province. Photograph: Reuters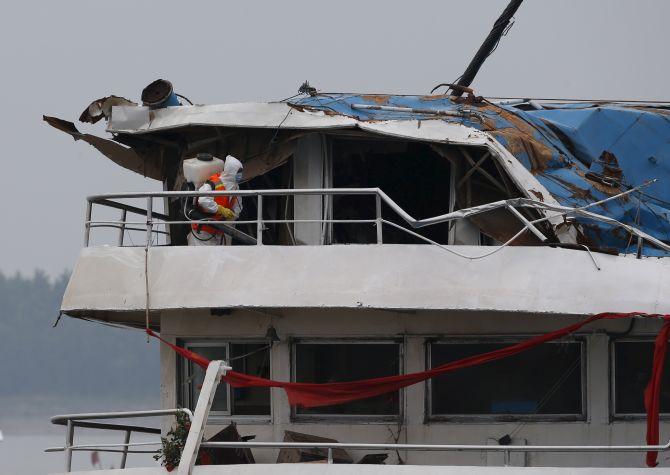 The death toll from a Chinese cruise ship which capsized during a storm in the Yangtze River reached 406 on Sunday. Photograph: Kim Kyung-Hoon/ Reuters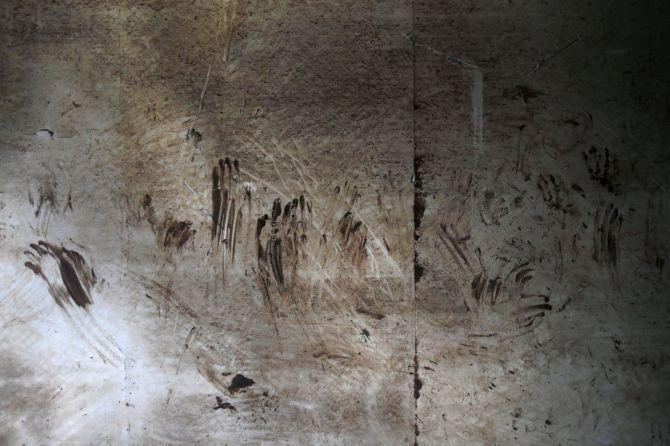 Hand marks, left by the rescue workers, are seen inside the Eastern Star cruise ship, which capsized on the Jianli section of the Yangtze River, Hubei province. Photograph: China Daily/ Reuters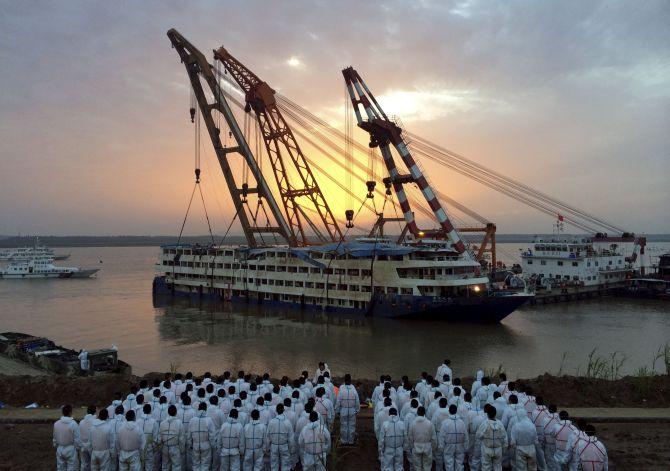 Rescue workers stand on the river bank as the capsized cruise ship Eastern Star is pulled out of the Yangtze against sunset, in Jianli, Hubei province. Photograph: China Daily/ Reuters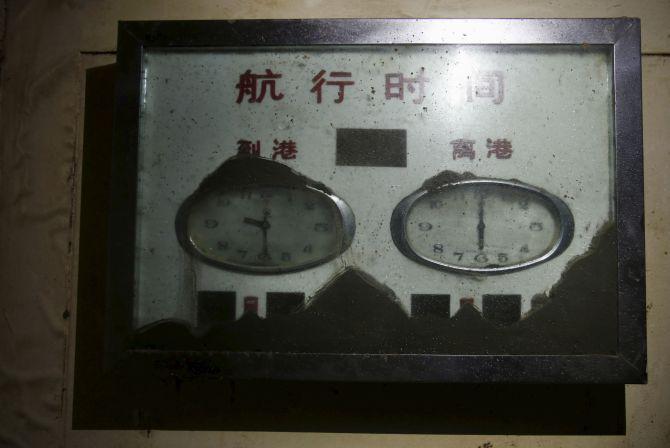 Clocks at the passengers' hall are seen inside the Eastern Star cruise ship, which capsized on the Jianli section of the Yangtze River, Hubei province. The Chinese characters on top of the clocks read "Voyage Schedule", "Arrival" and "Departure". Photograph: China Daily/ Reuters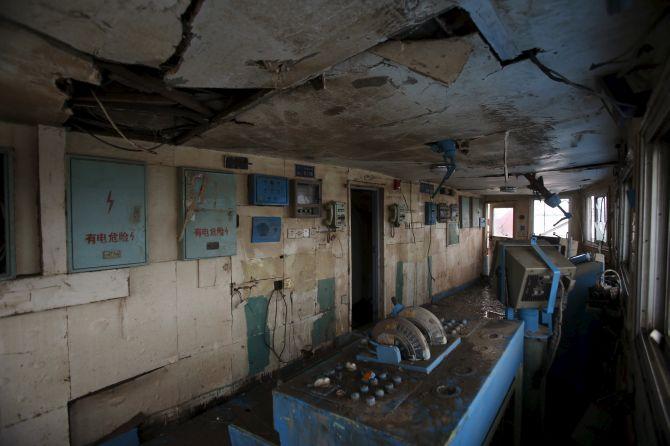 An interior view of the control room of the Eastern Star cruise ship that capsized last week. Photograph: China Daily/ Reuters