Thousands of students from universities and colleges across Delhi staged a massive protest in New Delhi on Thursday to condemn the arrest of Jawaharlal Nehru University student leader Kanhaiya Kumar on sedition charges.
The students, who massed near Mandi House in the heart of Delhi, demanded the immediate release of Kanhaiya Kumar, who was sent to judicial custody till March 2 by a court on Wednesday.
The students from Delhi University, Jawaharlal Nehru University and Jamia Milia Islamia took part in the protest, shouting slogans like 'Janwad pe hamla band karo (End attacks on democracy)'.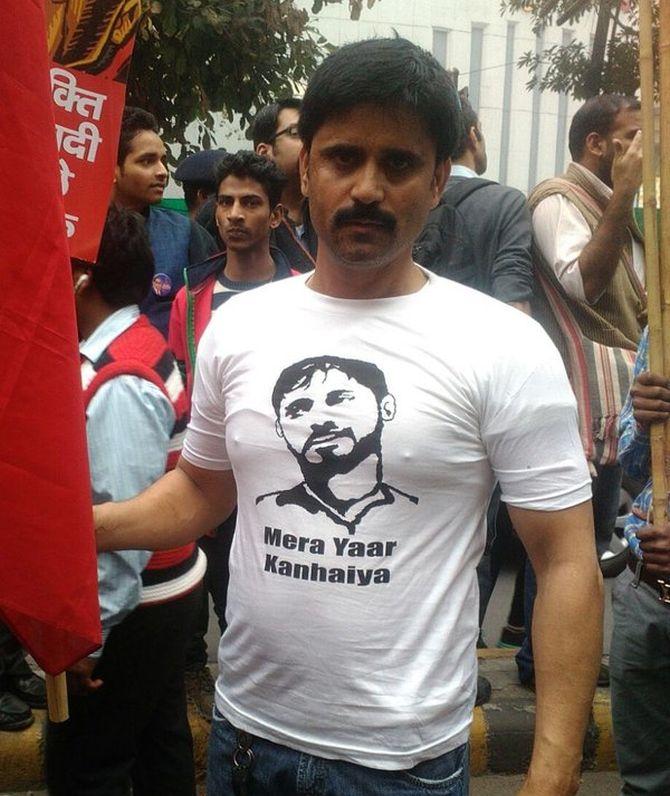 Students wear T-shirts saying 'Mera yaar Kanhaiya' as they begin their protest from outside Mandi House. Photograph: ANI/Twitter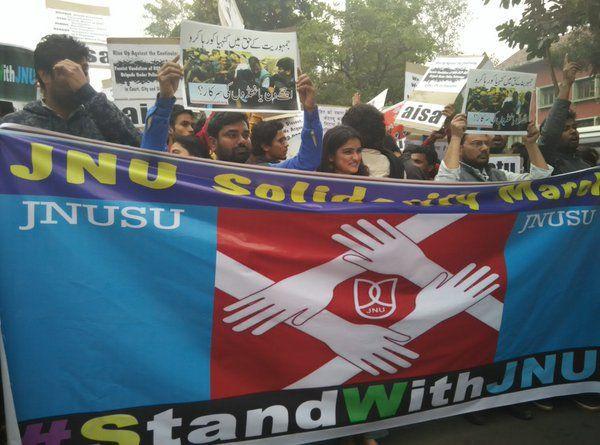 The protestors are marching to Jantar Mantar. Photograph: @sourav_mukherji/Twitter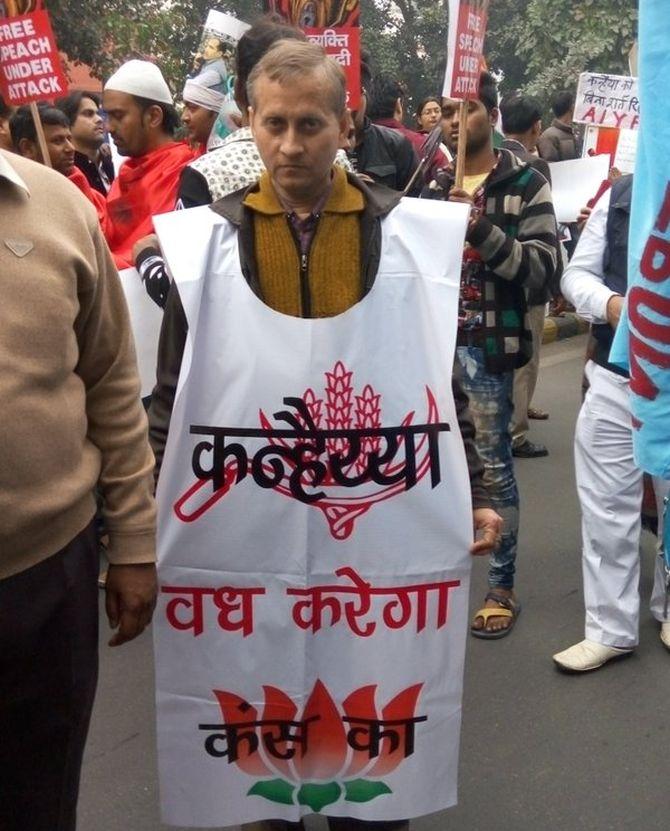 The protestors demanded the immediate release of JNU student's union leader Kanhaiya Kumar. Photograph: @sourav_mukherji/Twitter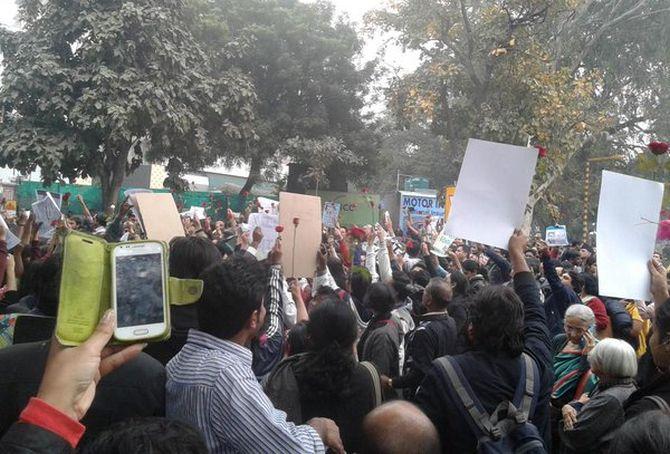 Thousands of people spilled out on the streets, chanting slogans and carrying red rose. Photograph: @basithcg/Twitter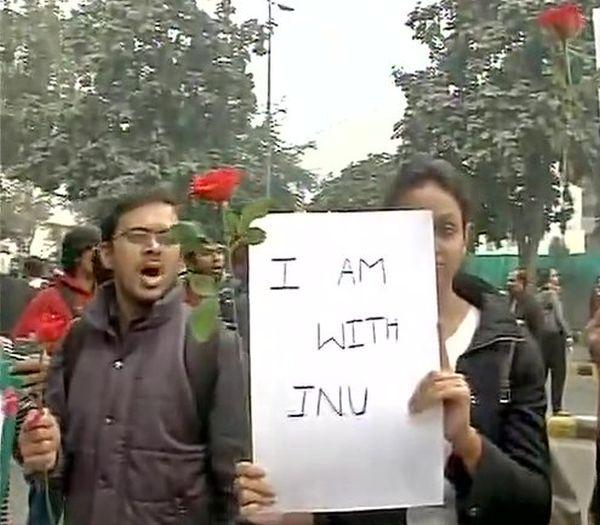 A protestor with a 'I am with JNU' placard at the rally. Photograph: ANI/Twitter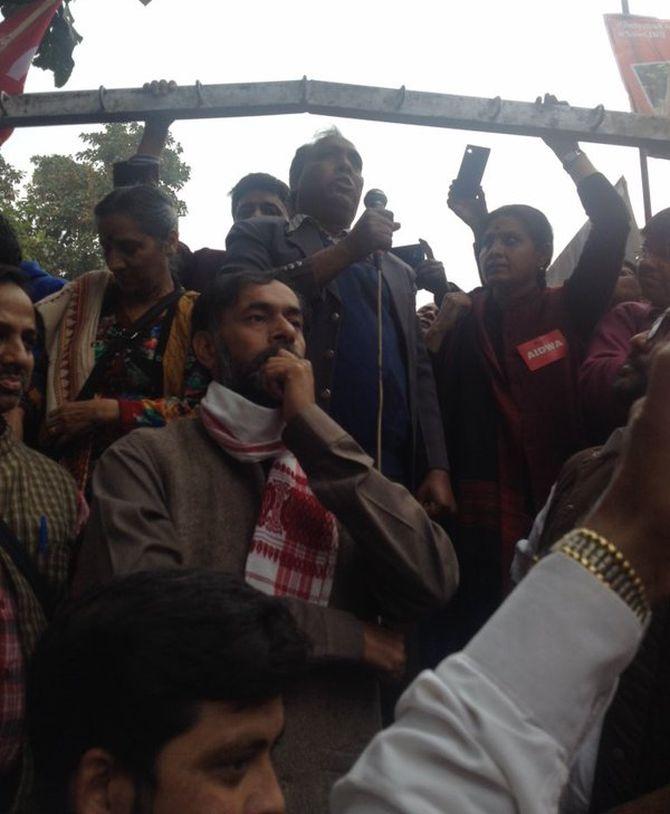 Social activist and former Aam Aadmi Party leader Yogendra Yadav was also present at the rally. He has decried the whole incident saying that the BJP is bringing disrepute to nationalism. Photograph: ‏@_YogendraYadav/Twitter