Americans gazed in wonder through telescopes, cameras and disposable protective glasses as the moon began blotting out the midday sun in the first full-blown solar eclipse to sweep the United States from coast to coast in nearly a century.
Some countries in Europe, Africa and Central America were also able to view a part of the eclipse, but full darkness was restricted to a band across the middle of the US.
Here are some of the best moments from the 'event-of-a-lifetime.
A jet plane flies by the total solar eclipse in Guernsey, Wyoming. Photograph: Rick Wilking/Reuters
The solar eclipse as seen in Depoe Bay, Oregon, US. Oregon was plunged into darkness during the first total solar eclipse in decades as the celestial event-of-a-lifetime began to sweep across the United States of America. Photograph: Mike Blake/Reuters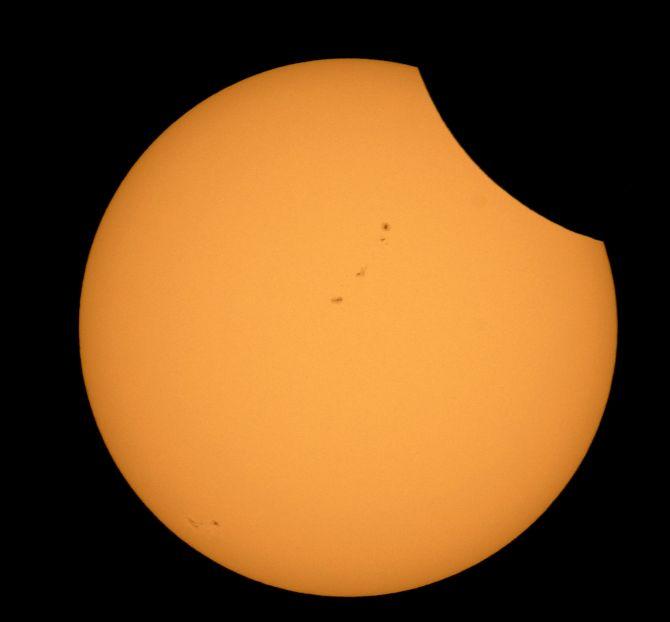 The Moon is seen passing in front of the Sun during a solar eclipse from Ross Lake, Northern Cascades National Park, Washington. It is the first total solar eclipse visible from America's lower 48 states in 38 years. Photograph: Bill Ingalls/NASA/Getty Images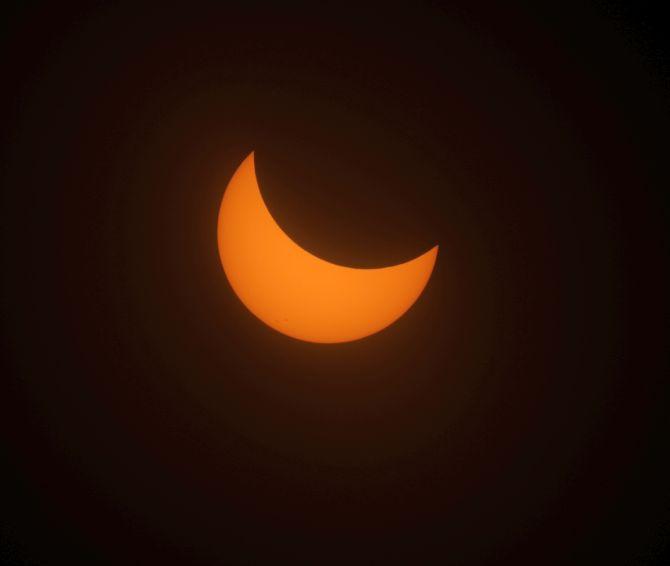 Many describe it as the one-in-a-lifetime-event because it is the first such event since 1918 where the path of darkness traverses both the Pacific and Atlantic coasts, and the first total solar eclipse to make landfall exclusively in the US since independence in 1776. Photograph: Mike Blake/Reuters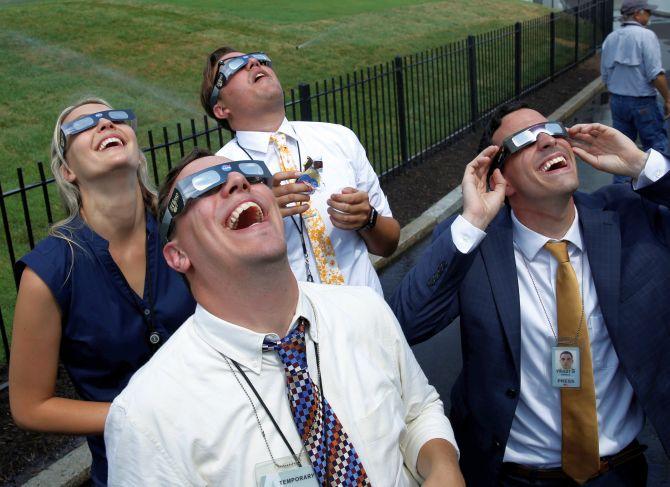 Members of the media watch the solar eclipse at the White House in Washington, DC. Photograph: Yuri Gripas/Reuters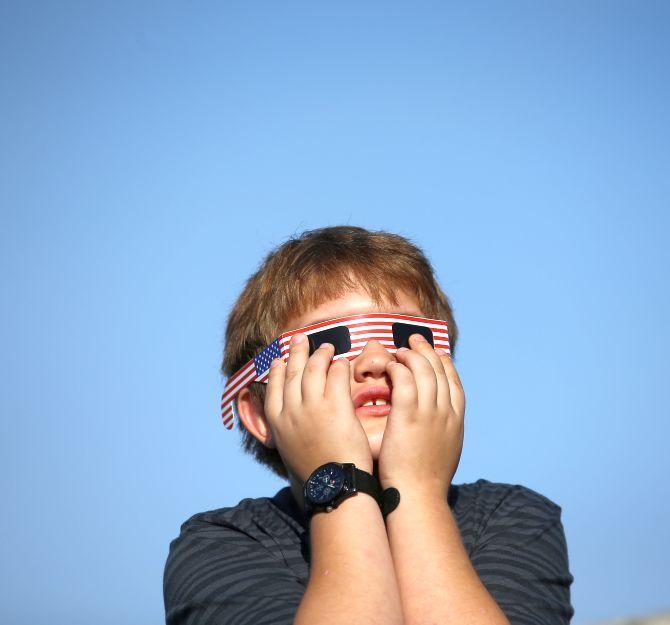 A boy uses solar viewing glasses as the sun emerges through fog cover before the solar eclipse in Depoe Bay, Oregon. Photograph: Mike Blake/Reuters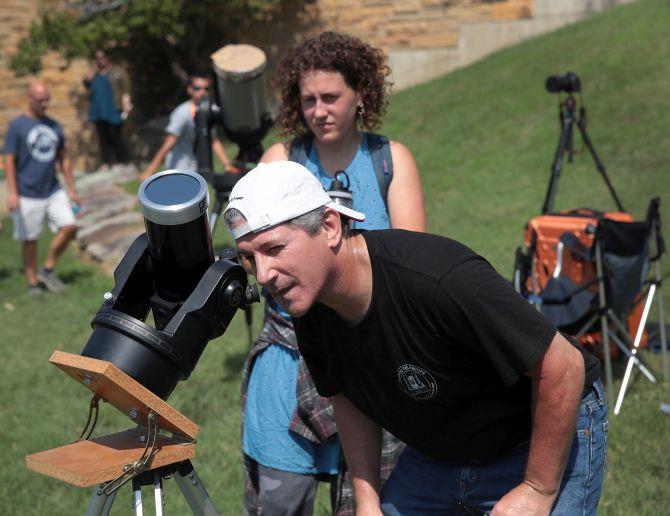 People adjust their telescopes to view the solar eclipse on the campus of Southern Illinois University. With approximately 2 minutes 40 seconds of totality the area in Southern Illinois will experience the longest duration of totality during the eclipse. Photograph: Scott Olson/Getty Images
She can't help but smile as she catches a glimpse of the solar eclipse from the Southern Illinois University in Carbondale, Illinois.
Carbondale in Illinois billed itself as the "Eclipse Crossroads of America" because it is in the path of darkness both on Monday and when the next US eclipse occurs in 2024. Photograph: Brian Snyder/Reuters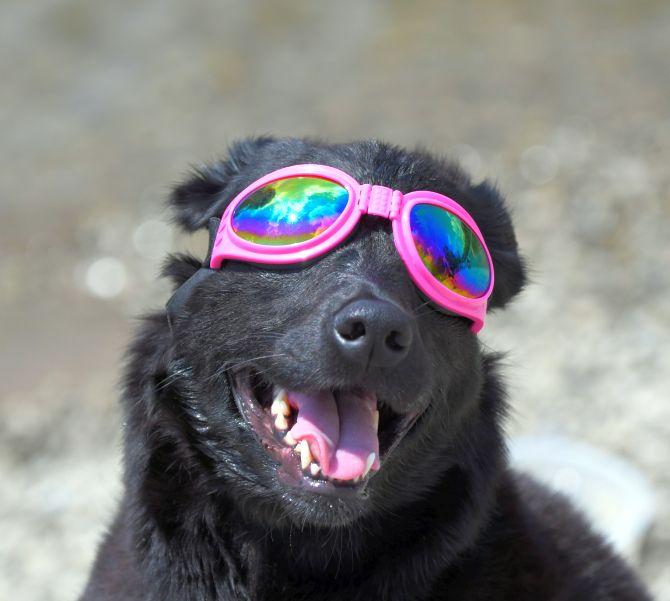 Why should we have all the fun? Madison, the dog, watches the solar eclipse in Nashville, Tennessee. Photograph: Harrison McClary/Reuters
Parks all over the US became a perfect location for viewing the solar eclipse. People, like Grace Cook travelled from Ashland, Massachusetts to Nashville to watch the event. Photograph: Harrison McClary/Reuters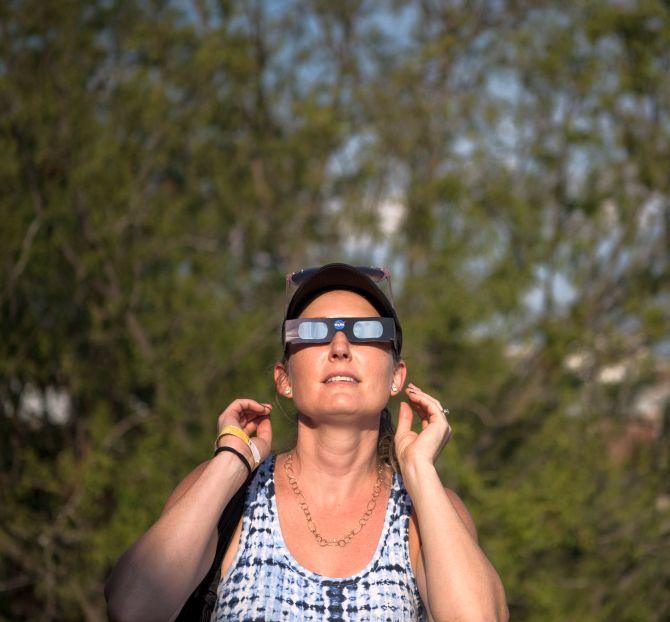 Dana Hamerschlag tests out a pair of eclipse glasses at the South Carolina State Museum in Columbia, South Carolina. Columbia is one of the prime destinations for viewing the solar eclipse and NASA said the clear weather would bring over a million visitors to the state. Photograph: Sean Rayford/Getty Images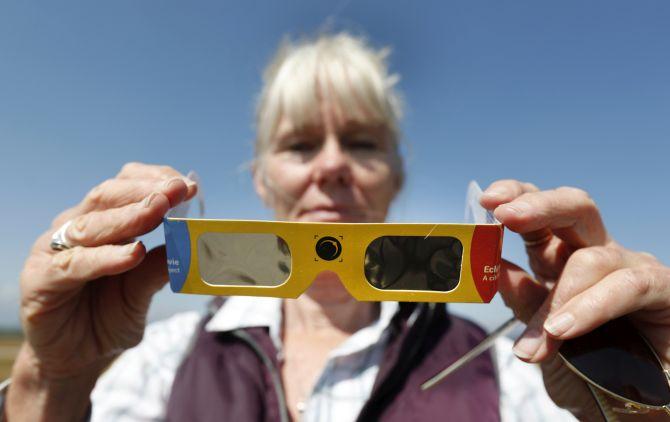 Millions of people have flocked to areas of the US that are in the 'path of totality' in order to experience a total solar eclipse. Photograph: George Frey/Getty Images

A 15-foot-tall statue of Superman wears solar eclipse glasses in Metropolis, Illinois. According to many, Monday's eclipse will prove to be the most observed, most photographed, and best documented such event in human history. Photograph: Scott Olson/Getty Images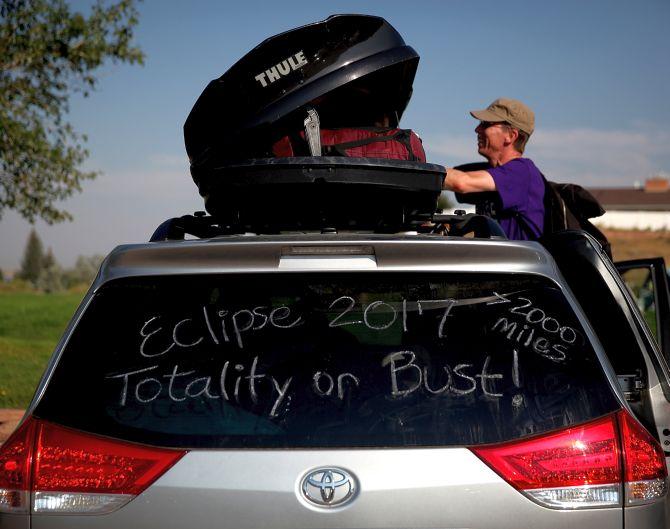 And for those who miss it this year, the next US solar eclipse will take place on April 8, 2024, passing from Texas to Maine, with the Canadian city of Montreal being able to see the totality as well.
The next total solar eclipse after that will take place on August 12, 2026, and will be seen from the Arctic, Greenland, Iceland, Spain and Northeastern Portugal. Photograph: Justin Sullivan/Getty Images