Torrential rains over the last 36 hours have severely hit normal life in Mumbai causing waterlogging in many parts, besides affecting road, rail and air transport.
The city has been receiving heavy to very heavy rains since the early morning hours. In fact, the rains were much more in intensity as compared to Friday. The heavy downpour led to flooded in low-lying areas of central Mumbai with people wading about in knee-deep waters in Dadar, Parel, Worli, Andheri and other suburbs.
During the last nine hours from 8:30 am to 5:30 pm today, Santa Cruz observatory in Mumbai recorded a whopping 71 mm of rain. With 15 hours in hand, Mumbai is likely to receive three digit rains in a span of 24 hours.
So far in July, Mumbai has received 218.7 mm of rain which is way better than what was received during the first fifteen days of June, weather monitoring site Skymet reported. The monthly average for the city in July stands at 799.7 mm of rain. With the rainfall figures recorded until now, reaching its monthly target on time seems like a cakewalk for Mumbai.
During the next 24 hours, heavy rains are likely over Mumbai and its suburbs. Also, the possibility of very heavy spells during this period also cannot be ruled out.
Here are some glimpses of what Mumbai has been going through: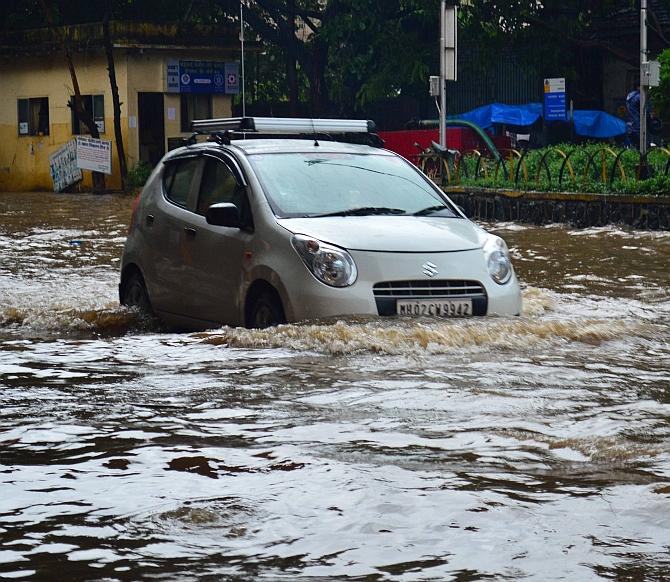 A car move through a water logged road after heavy rains at Hindamata, in Mumbai on Saturday. Photograph: PTI Photo
---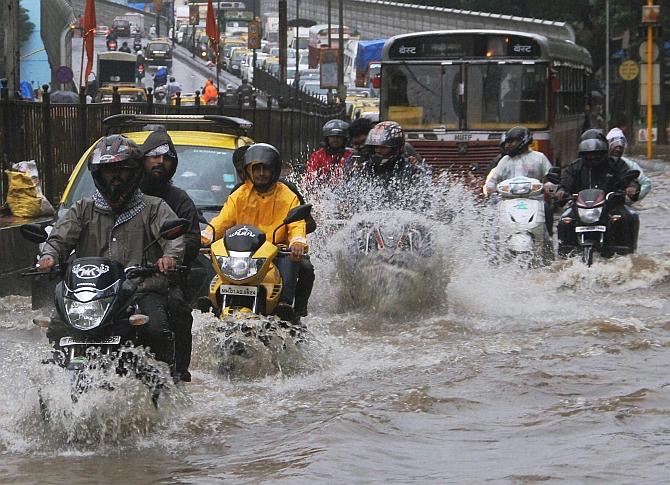 Vehicles move through a water logged road after heavy rains at Hindamata, in Mumbai on Saturday. Photograph: PTI Photo
---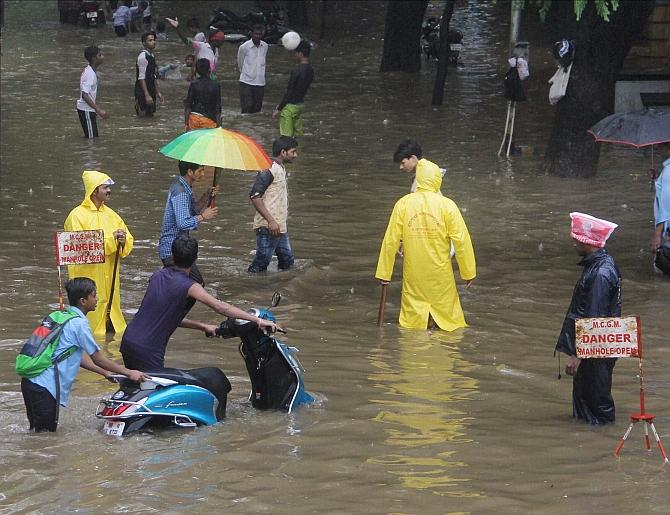 People wade through the water logged street after a heavy downpour at Hindamata in Mumbai on Saturday. Photograph: PTI Photo
---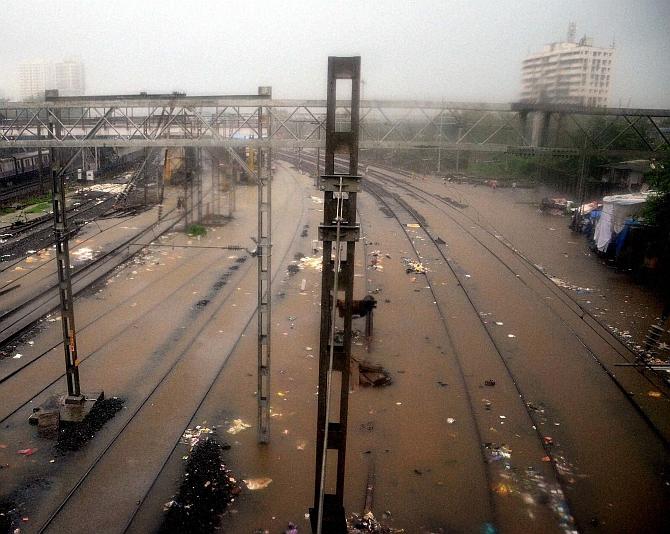 A view of waterlogged railway track at Mahim Junction in Mumbai on Saturday. Photograph: PTI Photo
---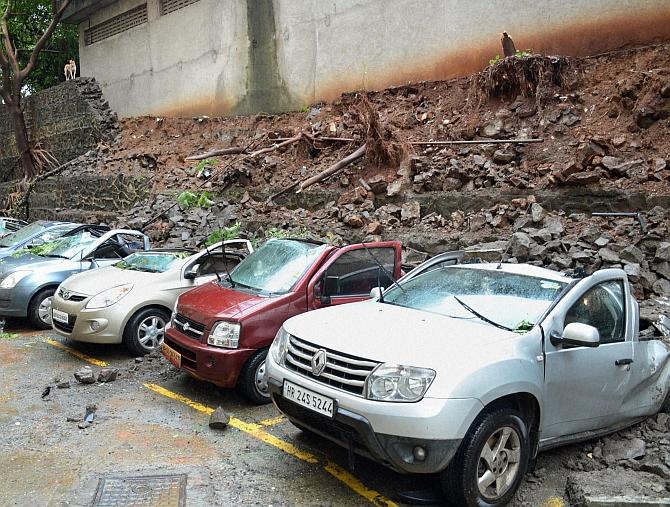 Wall collapsed on nine cars during the heavy rain in Thane on Saturday. Photograph: PTI Photo
---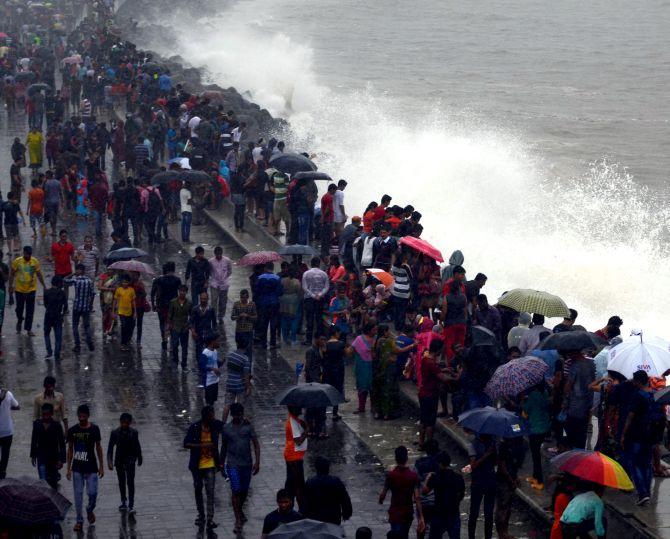 People enjoy rains at Marine Drive in Mumbai. Photograph: Shashank Parade/PTI Photo
---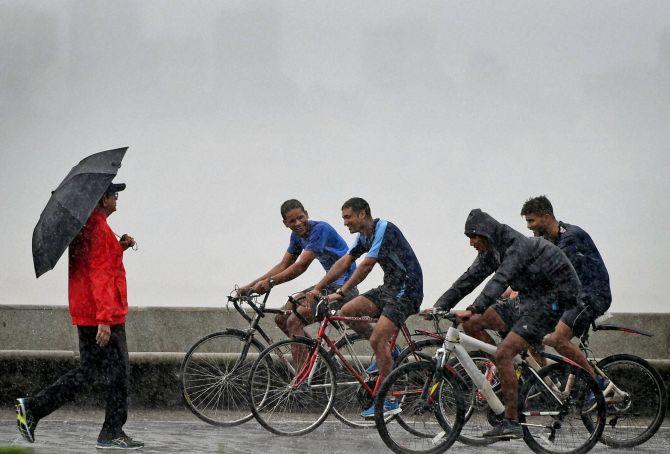 People gather to enjoy at Marine drive after a heavy rainfall. Photograph: PTI Photo