The cold wave intensified in most parts of the valley and Ladakh division with Kargil town the coldest recorded place in the state.
Kashmir has been going through extremely dry and cold weather conditions this winter, leading to health related problems among the children and elderly.
Here's a glimpse of the snowfall.
People walk on a snow-covered Ridge in Shimla on Tuesday. Cold waves have also been sweeping across North India with high-altitude areas experiencing snowfall and lower parts receiving rains. Photograph: PTI Photo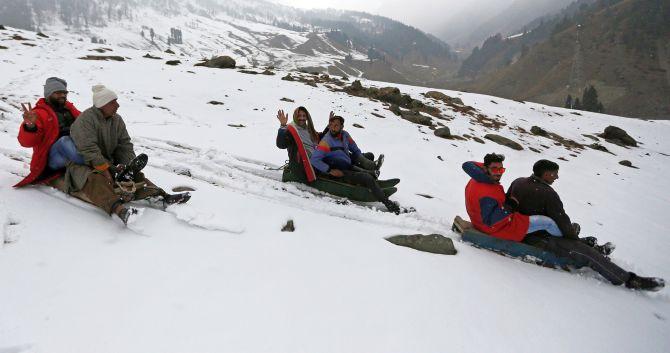 Tourists enjoy a sledge ride on a snow covered hill in Sonamarg, east of Srinagar. Kashmir is currently under the grip of Chillai-Kalan, a 40-day harshest period of winter when the chances of snowfall are most frequent and maximum and the temperature drops considerably. Photograph: Danish Ismail/Reuters
A view of the snow-laden rooftops of houses after fresh snowfall in Shimla. Photograph: PTI Photo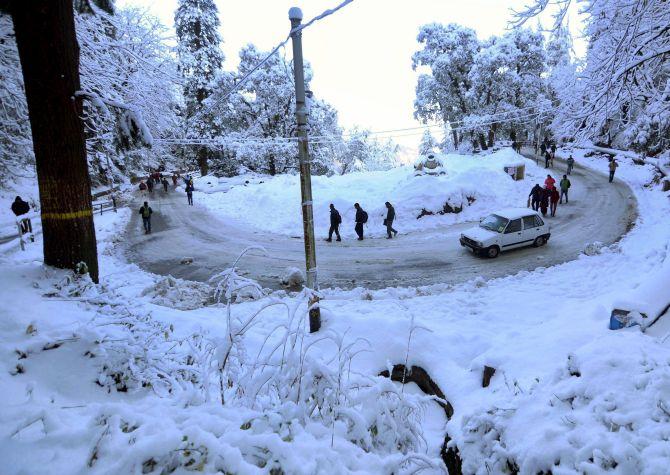 Shimla and its surrounding areas witnessed intermittent snowfall, affecting vehicular traffic and disrupting normal life. Photograph: PTI Photo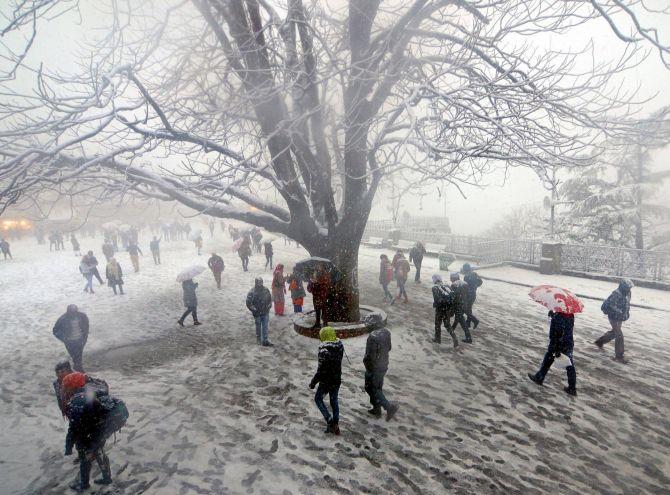 The capital of Himachal Pradesh, its surrounding areas and parts of Sirmaur, Solan and, Lahaul and Spiti received snowfall, breaking the seven-week-long dry spell in the state. Photograph: PTI Photo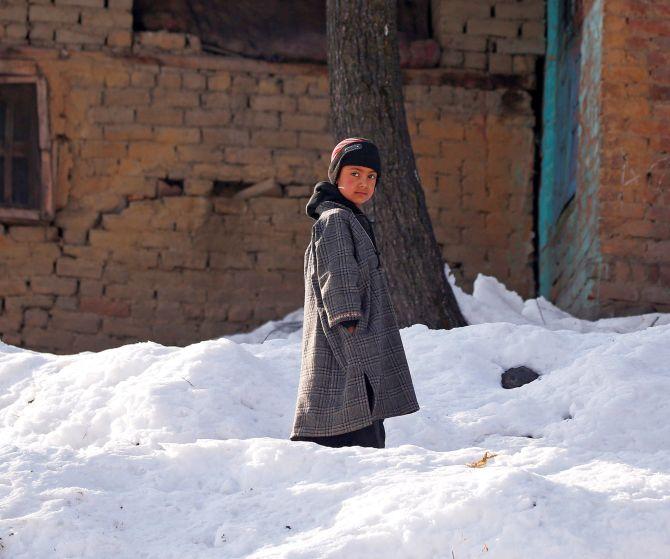 A boy stands on snow outside his home on a cold winter morning at Haripora village in Kashmir. Srinagar, the summer capital of Jammu and Kashmir, recorded a minimum temperature of minus 4.3 degree Celsius on Tuesday night marginally down from minus 3.7 degree Celsius the previous night. Photograph: Danish Ismail/Reuters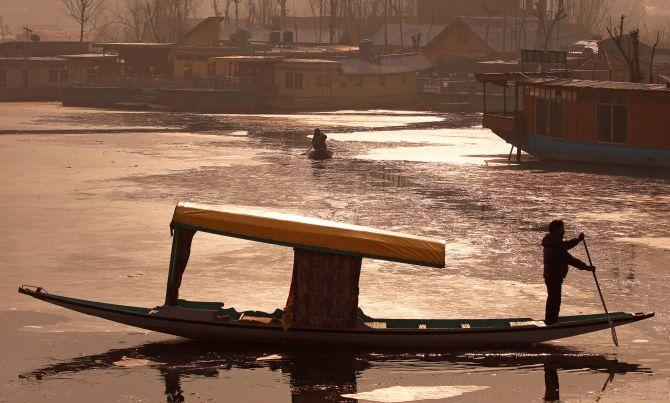 A man rows his boat on partially frozen interiors of the Dal Lake on a cold winter morning in Srinagar. Photograph: Danish Ismail/Reuters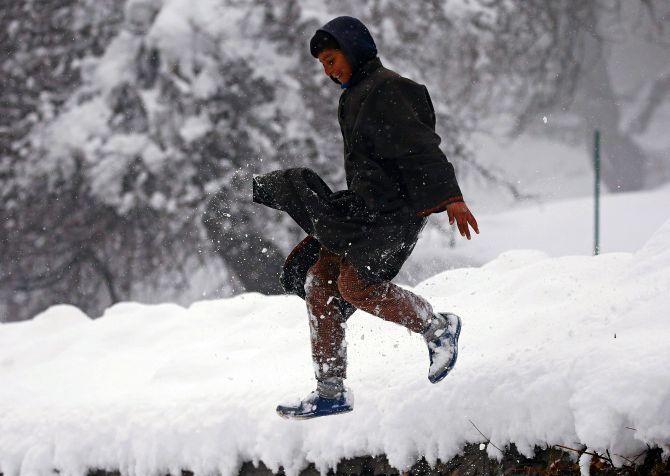 A boy jumps during a snowfall in Tangmarg town, in Kashmir. Photograph: Danish Ismail/Reuters