Flowers from Bangkok in Thailand, Indonesia and Bengaluru, a nizami feast and a rose petal shower await United States President Donald Trump's daughter Ivanka Trump as she heads to Hyderabad on November 28 for the Global Entrepreneurship Summit.
The US First Daughter will be accorded the royal treatment at Taj Falaknuma where she will be joining Prime Minister Narendra Modi for dinner on November 28.
Here's a tiny glimpse into the fascinating Faluknama Palace where Ivanka will be treated like a princess.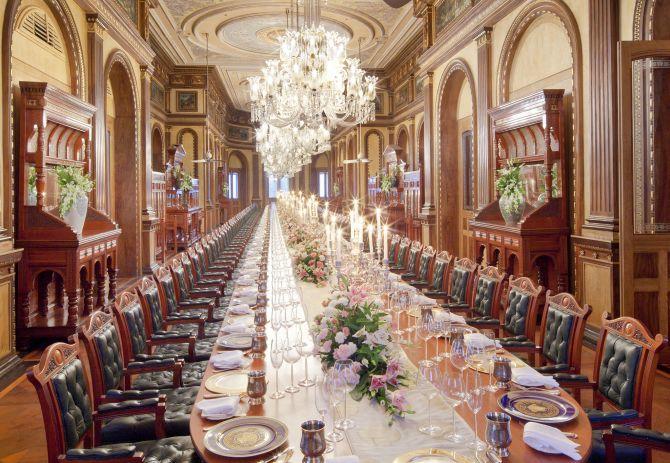 Ivanka and PM Modi will enjoy a lavish feast at Hyderabad Nizam's famous '101 Dining Hall'. The spectacular dining hall is the world's largest and can seat 101 guests. The grand hall has sophisticated wood interiors, ornate crystal chandeliers, and acoustics that let visitors hear whispers from one corner of the room to another, Taj says. Reports state that gold and silver plates will be laid out for the meal and chefs from different Taj hotels will be flown in, to ensure that Ivanka is provided the best meal ever.
Photograph courtesy: taj.tajhotels.com
According to reports, a possible regal horse-drawn carriage will take Ivanka from the main gate to the palace atop the hill. She will be welcomed with a shower of rose petals as she enters the palace and ascends the grand staircase. Photograph courtesy: taj.tajhotels.com
Surprisingly, Ivanka isn't staying at the Taj Falaknuma palace. She will be staying at the Westin Hotel near the GES venue in HitecCity. However, the Nizam suite, the most expensive room, at the Palace has been booked for her. Nizam's suite, which used to be the private suite of the ruler of HyderabadState, costs a whopping Rs 5 lakh to Rs 8 lakh a night, depending on the season. Photograph courtesy: taj.tajhotels.com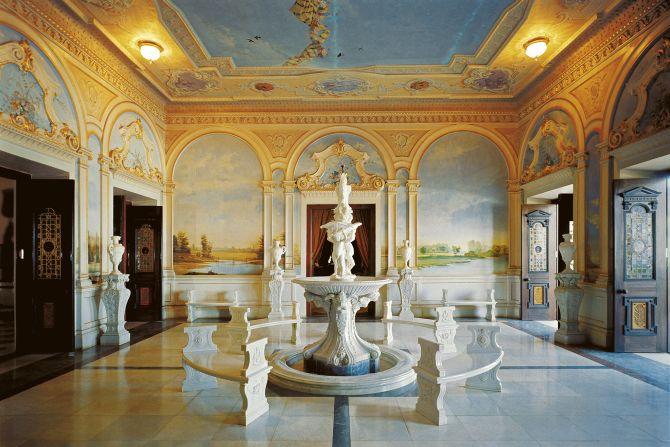 Ivanka will also take a tour of the opulent Falaknuma Palace, which is a majestic blend of Italian and Tudor architecture. Built in 1893, the scorpion-shaped palace with its luxurious interiors was converted into a hotel by the Taj Group about a decade ago. Photograph courtesy: taj.tajhotels.com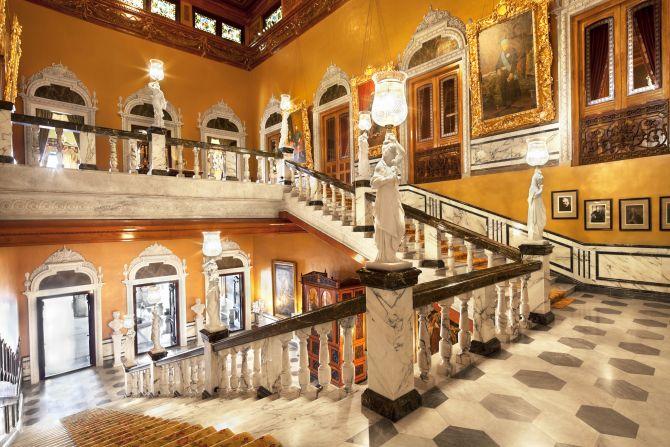 Reports state that a palace historian will regale the US First Daughter and Modi about the history of the palace. It was built across 32 acres by Nawab Vaqar-ul-Umra, the Nizam's prime minister in 1893. Impressed by its magnificence, sixth Nizam Mir Mahboob Ali Khan bought it for himself and stayed there till 1911. Photograph courtesy: taj.tajhotels.com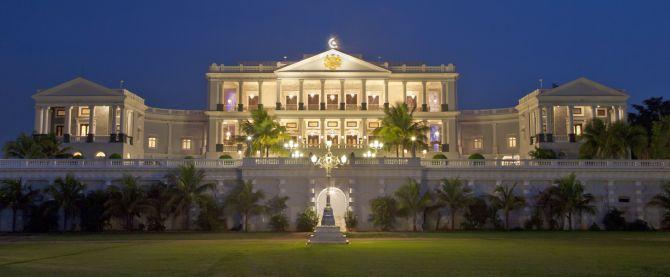 Ivanka will join the select list of VVIP guests to visit the Falaknuma. In the past, Czar Nicholas II (when the heir to the Russian throne), King George V and Queen Mary and royalty from different parts of the world have visited this beauty as guests of the Nizam. Interestingly, Modi will become the first Indian PM to visit Falaknuma. Photograph courtesy: taj.tajhotels.com