From the highest dunk of a biscuit into a cup of tea by a bungee jumper to the most magic tricks performed during a skydive, the adventurous and imaginative marked Guinness World Records Day on Thursday with all sorts of feats.
Over the next 24 hours, more than 600,000 people worldwide will try to enter the history books in the most original, daring, and wacky way possible.
Here's a look at some of the year's best:
Extreme biscuit dunking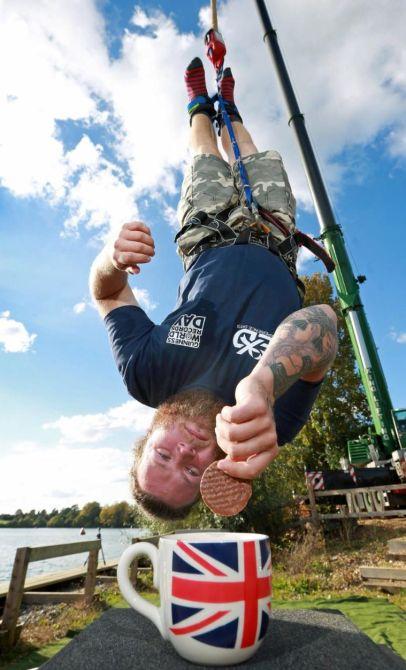 Simon Berry, from Sheffield, is taking his love of tea, biscuits and bungee jumping to its logical next step: by dunking a Chocolate Hobnob into a cup of tea, just as his 230ft bungee rope reaches full extension.
The 24-year-old is aiming for the coveted title of highest bungee dunk.
---
Love knows no heights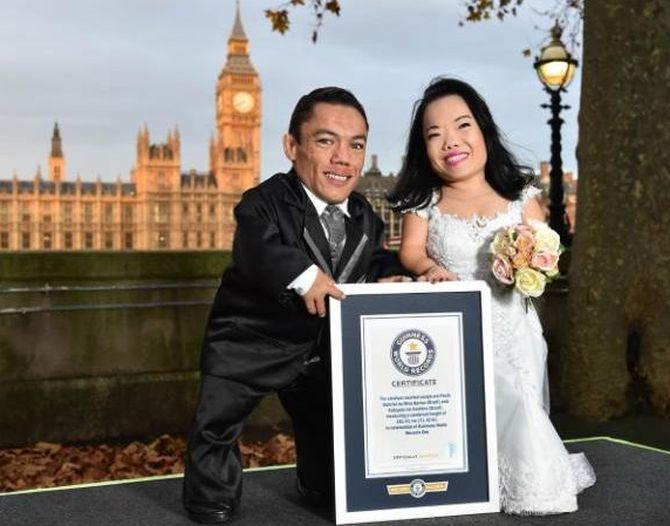 Paulo Gabriel da Silva Barros (aged 31 and 35.54 inches tall) and Katyucia Hoshino (28 and 35.88 inches tall), both from Brazil, have been verified at a combined height of 181.41 cm (71.42 inches), and have become world record holders having tied the knot in September.
---
Being 'cone'y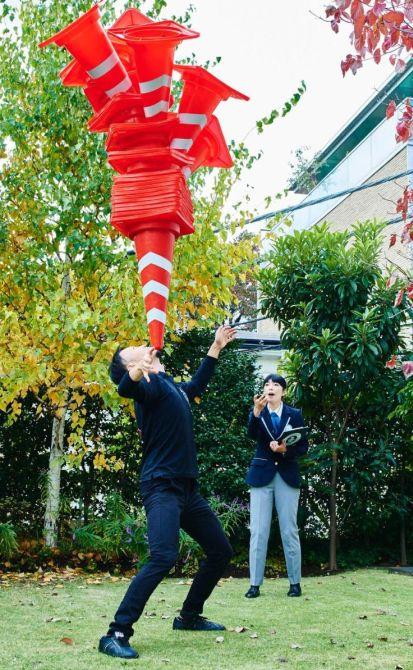 In Tokyo, Keisuke Yokota, 31, achieved the record for the most traffic cones balanced on the chin with a staggering 29.
---
Put a ring on it?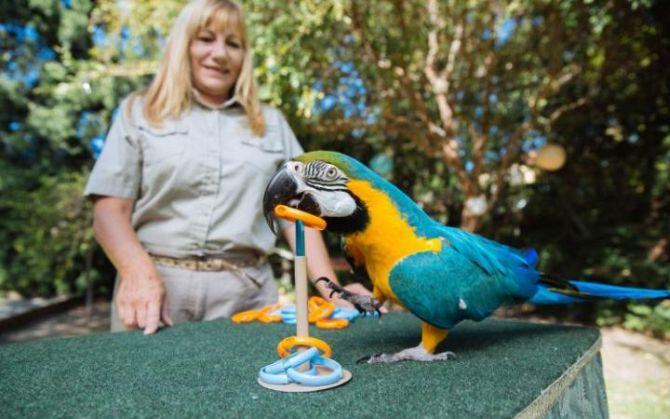 Skipper, a Blue and Gold Macaw from California hopes to land himself a place in the Guinness World Records book by breaking the most rings placed on a target by a parrot in one minute record.
A successful attempt would allow him to join an elite group of animal record holders.
---
Skipping into history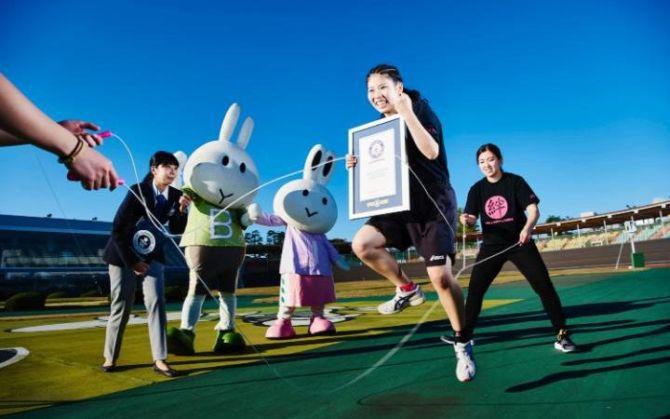 A double-dutch team from Japan quick stepped their way in to the record books by performing the most Double Dutch-style skips in 30 seconds with an astonishing 129.
---
Skydiving magic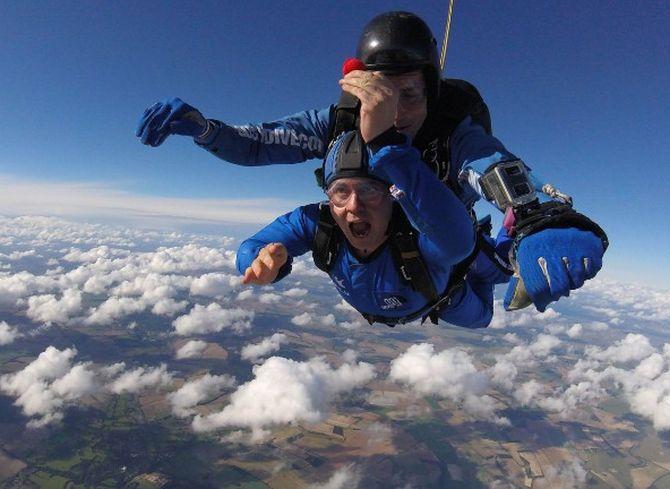 Martin Rees, a magician from Hemel Hempstead, UK, made history by performing more than 10 magic tricks during a 15,000-foot skydive.
His amazing attempt came as part of a charity fundraising event for Spread a Smile, which organizes entertainment activities for seriously ill children and teenagers in hospital.