Former Union minister and controversial Bharatiya Janata Party MP Anantkumar Hegde has once again stoked a row by calling the freedom struggle led by Mahatma Gandhi a "drama".
Adding insult to injury, he also questioned how "such people" came to be called 'Mahatma' in India.
However, this is not the first time a leader from the ruling party has insulted the Father of the Nation.
Here are other instances when BJP leaders took a swipe at Mohandas Karamchand Gandhi.
Amit Shah
To buttress his point that Mahatma Gandhi wanted to dissolve the Congress party immediately after Independence, Amit Shah, then the Bharatiya Janata Party chief, in June 2017 described Gandhi as a "chatur baniya" (cunning baniya), a reference to the shrewdness of the mercantile caste into which he was born.
"People of various ideologies and thinking associated themselves with Congress to gain independence. The Congress didn't have any ideology or set of principles and it was only used as a special purpose vehicle to secure freedom. And therefore, Mahatma Gandhi, with a lot of foresight -- bahut chatur baniya tha woh -- he knew what was going to happen in future. He had said immediately after the Independence that Congress should be dissolved," Shah said.
Pragya Thakur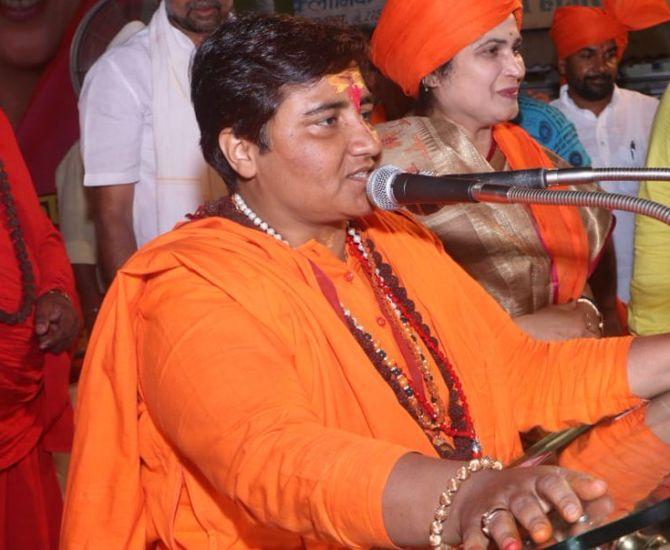 BJP's Lok Sabha MP form Bhopal and Malegaon blast accused, Pragya Singh Thakur, has repeatedly called Mahatma Gandhi's assassin Nathuram Godse a "patriot".
In the midst of the Lok Sabha election last year Singh said Godse was a deshbhakt (patriot), and he will remain so.
However, following outrage, she later apologised and said, "I respect Mahatma Gandhi, his contribution to the country cannot be forgotten. If my statement has hurt anyone, I apologise for it. My intention was not to hurt anyone," before adding the familiar line:" I was misquoted."
Reacting to Pragya's remarks, Prime Minister Narendra Modi had said that he will never forgive her with his heart.
This, however, did not stop the Bhopal MP to laud her 'idol' again.
During the winter session of Parliament last year, Pragya once again praised Godse on the floor of the House.
The BJP as a punishment axed her from a consultative committee on defence and barred her from attending its parliamentary party meeting.
Sambit Patra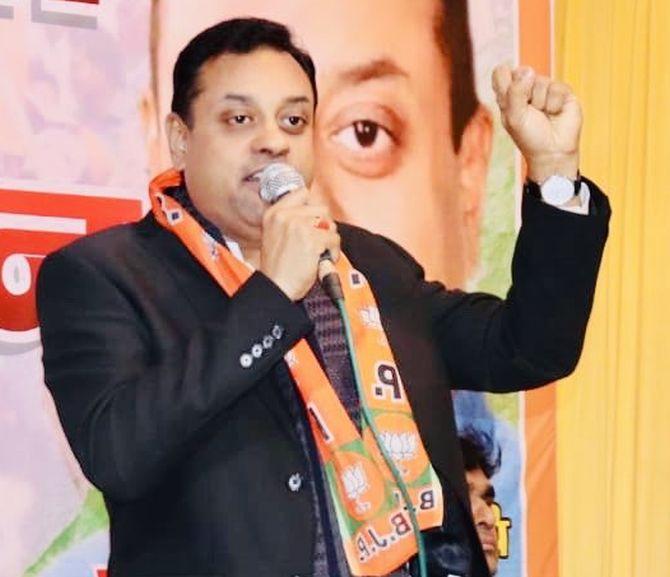 BJP's national spokesperson Sambit Patra in December 2019 called Prime Minister Narendra Modi Father of the Nation (desh ka baap), the title given to Mahatma Gandhi, on a news channel show.
The Congress was quick to demand that Modi apologise to the country for Patra's remark.
Anil Vij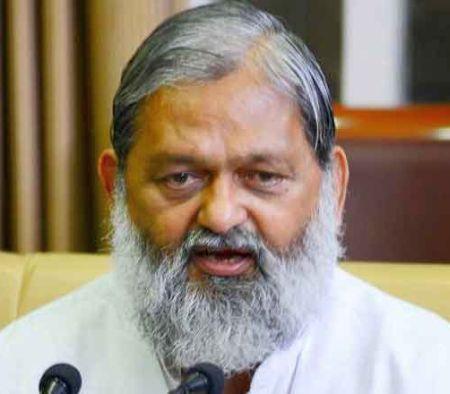 Haryana minister Anil Vij courted controversy with his remark that Mahatma Gandhi's image did not help Khadi and caused devaluation of the currency, sparking widespread outrage with even his party the BJP condemning his statement following which he withdrew them.
Vij also took objection over the popular Hindi song Sabarmati ke Sant, saying it portrayed an inaccurate picture of India's freedom struggle and claimed that its lyrics were an 'insult' to many martyrs whose contributions it ignored.
Anil Saumitra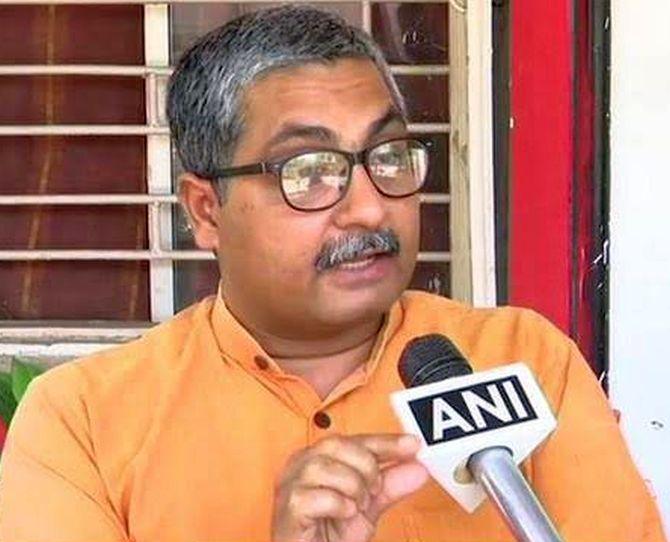 BJP's former Madhya Pradesh spokesperson Anil Saumitra had called Mahatma Gandhi the "father of the nation of Pakistan".
In a Facebook post, Saumitra wrote: "Mahatma Gandhi was the father of the nation but of Pakistan. India has had crores of sons like him, some worthy, some unworthy."
The BJP later suspended Saumitra from its primary membership for his remark.
Kamakhya Prasad Tasa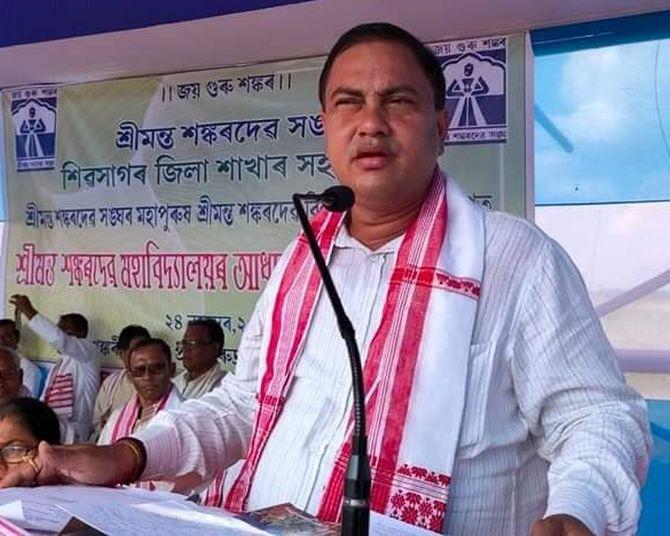 BJP's Rajya Sabha member from Assam, Kamakhya Prasad Tasa, had likened Mahatma Gandhi and India's first Prime Minister Jawaharlal Nehru to "garbage".
"The Congress has pushed the Nehru-Gandhi garbage into the minds of people over the years and there is now no space for any other theory," the then Lok Sabha member from Jorhat said at a public rally.