Three people were killed, while several others were injured during a shooting inside a tram in the Dutch city of Utrecht on Monday, the police confirmed.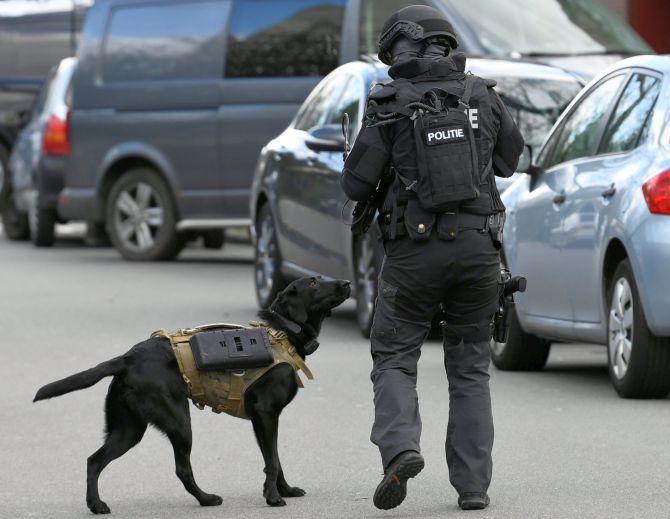 The Utrecht police took to Twitter saying, "The picture at present is that there are 3 dead and 5 injured. # 24oktoberplein #utrecht"
Dutch police on Monday arrested the suspect in a shooting, a police chief said.

"We have just been informed that the suspect has been arrested," Utrecht police chief Rob van Bree told a news conference.
Police had earlier said they were searching for Turkish-born suspect Gokmen Tanis, 37, and issued a picture of him.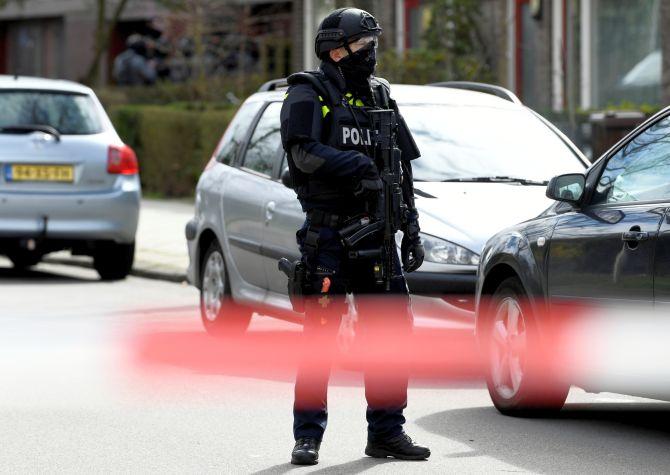 "National Coordinator for Security and Counterterrorism is monitoring the situation in #Utrecht. In close contact with local authorities. We cannot rule out the terrorist motive. The crisis team is activated," co-ordinator Pieter-Jaap Aalbersberg tweeted.
Dutch Prime Minister Mark Rutte, who dubbed the incident as "deeply disturbing," said in a statement, "Our country was startled today by an attack in Utrecht. The police and the Public Prosecution Service are investigating what exactly happened."
"What is now certain is that shooting was done on occupants of a tram in Utrecht. They were injured and possibly killed. An act with a terrorist motive is not excluded. The first reports, in any case, give rise to a mixture of disbelief and horror. Our thoughts are with them and their relatives, their loved ones, whose lives have been turned upside down from one moment to the next," the statement read.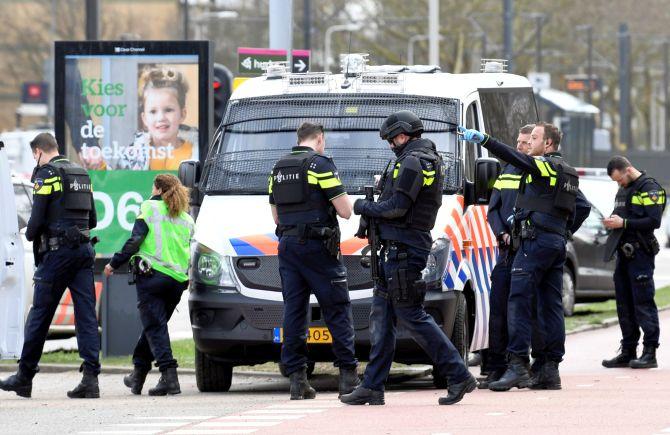 "We are now doing everything in our power to get the perpetrator or perpetrators off as quickly as possible. Everything is now focused on that. An act of terror is an attack on our civilization. On our tolerant and open society. If this indeed turns out to be a terrorist act, then there is only one answer to that and that answer is that our rule of law, our democracy are stronger than fanaticism and violence. We will not give way to intolerance, never," the prime minister added.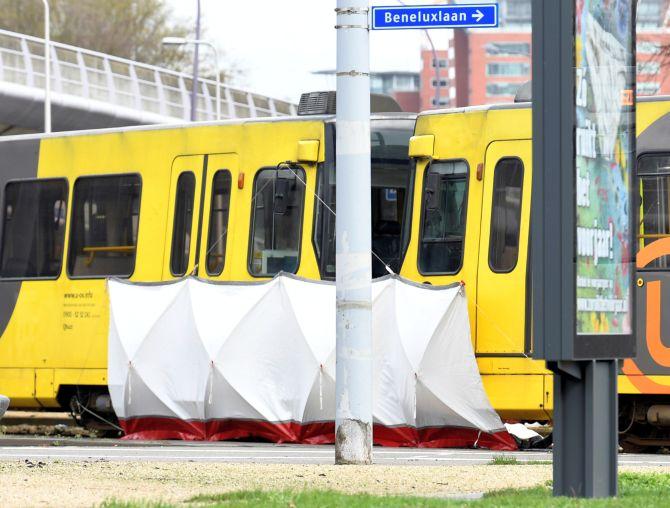 In addition to this, the threat level in Utrecht Province has been raised to 5 -- the highest in the country -- meaning critical. It will remain in place until 6 pm. local time, CNN quoted Aalbersberg as saying.
Meanwhile, paramilitary police have also been sent to airports and mosques amid increased security concerns, local media reported. Utrecht University has closed all of its buildings and trains are not allowed to run into the city's central station.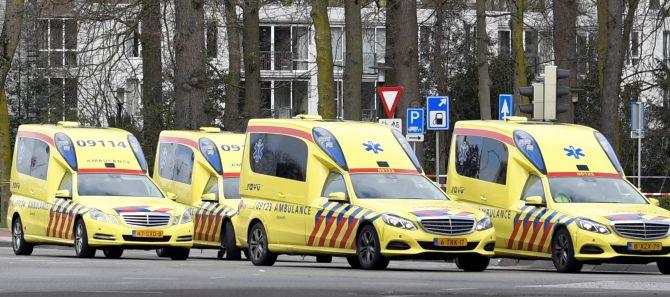 This incident comes immediately after the twin terror attack in New Zealand's mosques that took place last week, killing 50 people and injuring 49 others.