Here's a collection of some of the best photos from around the world shot in the last 24 hours.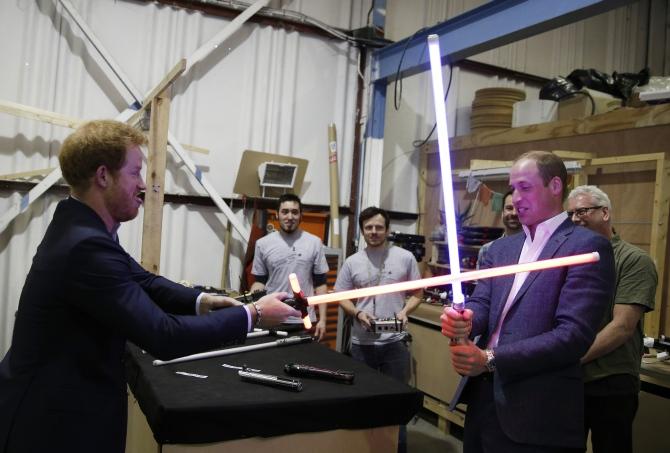 Britain's Prince William (right) tries a light sabre against his brother Prince Harry during a visit to the Star Wars film set at Pinewood Studios near Iver Heath, west of London, Britain. Prince William and Prince Harry are touring Pinewood to visit the production workshops and meet the creative teams working behind the scenes on the Star Wars films. Photograph: Reuters/Pool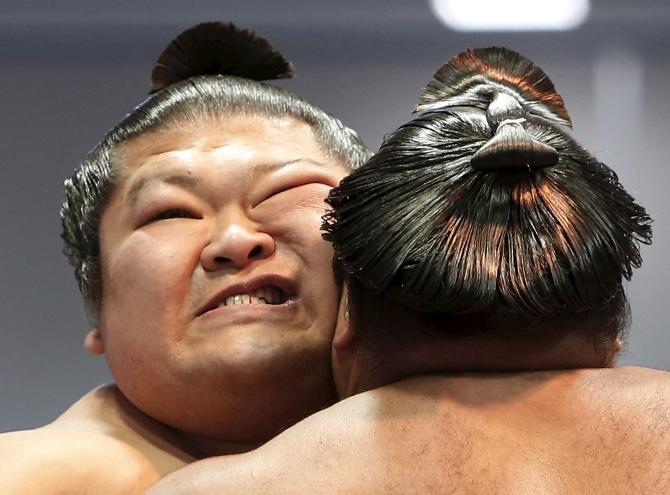 Sumo wrestlers compete during the annual 'Honozumo' ceremonial sumo tournament dedicated to the Yasukuni Shrine in Tokyo, Japan. Photograph: Yuya Shino/Reuters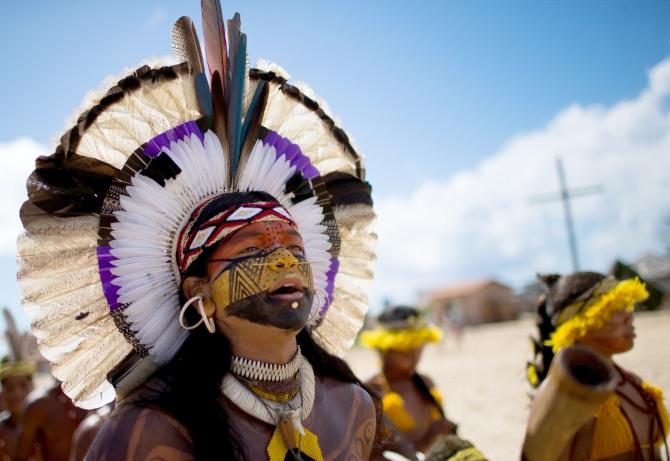 Native Brazilians sing and dance, during the Indigenous Youth Games of Pataxos nation in Santa Cruz de Cabralia, Bahia state, Brazil. Photograph: Roosevelt Cassio/Reuters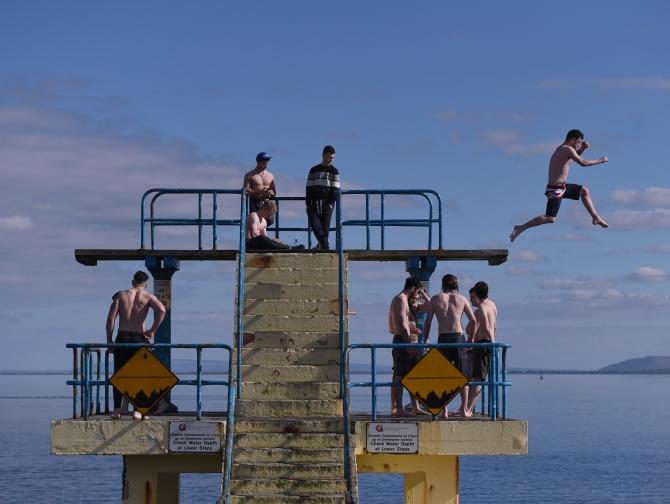 A young man dives into the water at Salthill beach in Galway, Ireland. Photograph: Clodagh Kilcoyne/Reuters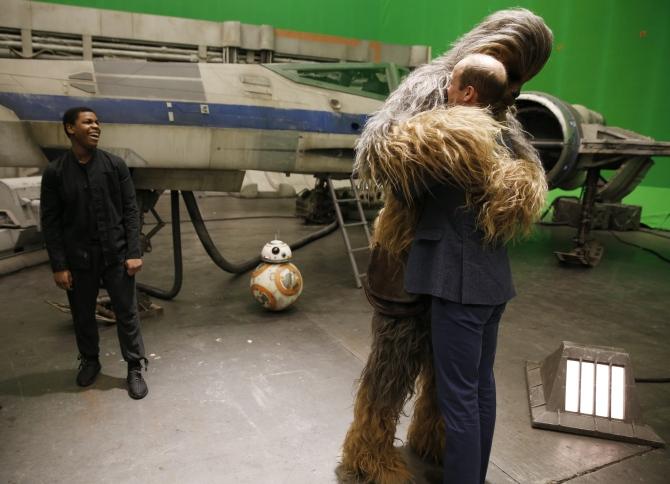 And here is Britain's Prince William being hugged by Chewbacca as British actor John Boyega smiles during a tour of the Star Wars sets at Pinewood studios in Iver Heath, west of London, Britain. Photograph: Reuters/Pool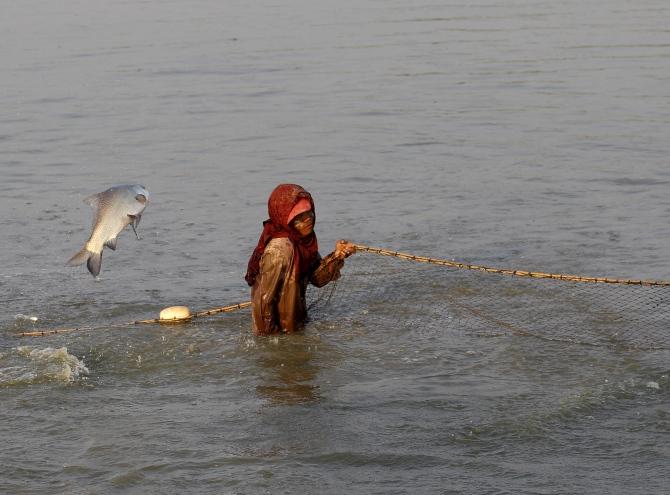 A fish jumps over a net as a boy works in a fish farm at Htantapin township, outside Yangon, Myanmar. One in five children in Myanmar aged 10-17 go to work instead of school, according to figures from a census report on employment published last month, and the opening up of the economy since 2011 has triggered a spike in demand for labour.
Many children work in fish farming and processing. At Yangon's San Pya fish market, the country's largest, girls and boys as young as nine clean and process fish and unload boats and trucks during 12-hour overnight shifts. Photograph: Soe Zeya Tun/Reuters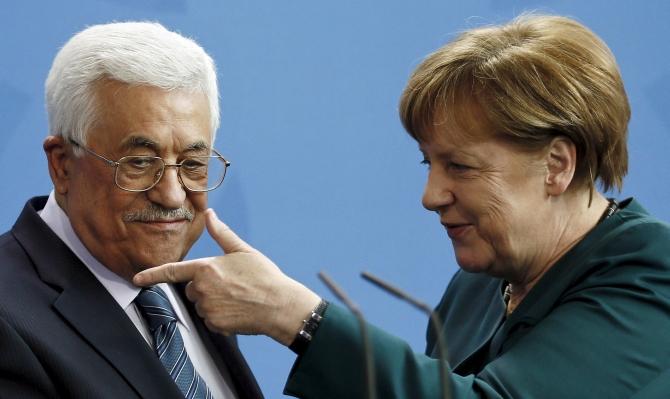 Chancellor Angela Merkel and Palestinian President Mahmoud Abbas leave a news conference at the Chancellery in Berlin, Germany. Photograph: Hannibal Hanschke/Reuters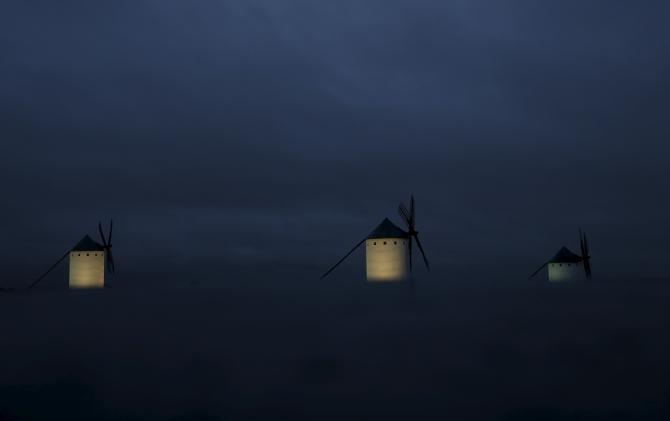 Windmills are seen at dusk in Campo de Criptana, Spain, April 4, 2016. Locals believe that Miguel de Cervantes drew inspiration from the windmills of Campo de Criptana to narrate the battle between Don Quixote and the windmills he mistook for giants. Photohraph: Susana Vera/Reuters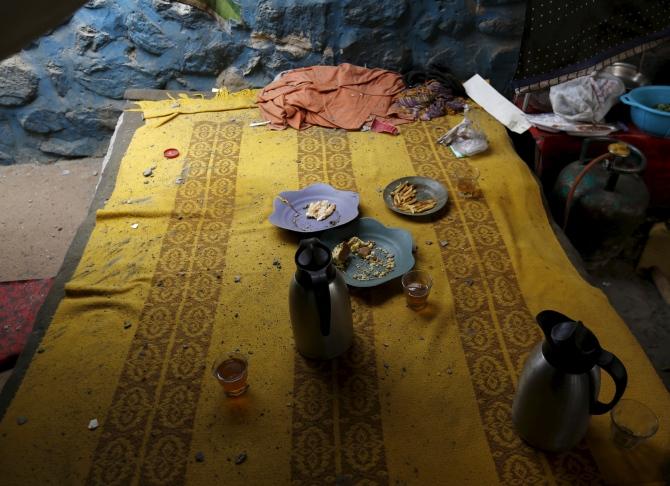 Breakfast is seen in a tea shop after a suicide car bomb attack on a government security building nearby, in Kabul, Afghanistan. Photograph: Mohammad Ismail/Reuters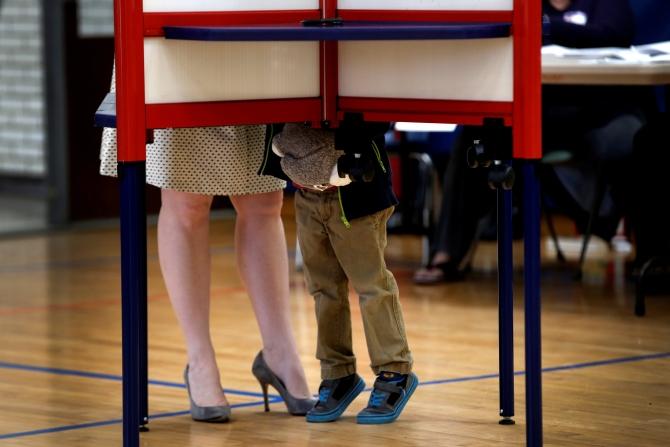 A woman fills out her ballot in a voting booth in the New York U.S. presidential primary election as her young son looks, at the GrafflinSchool in Chappaqua, New York. Photograph: Mike Segar/Reuters