In the times of coronavirus, a mask is a must! But just how much would you be ready to spend on a mask?
For this Pune man, it seems that no amount is too much!
Shankar, hailing from Pune's Pimpri-Chinchwad area, has come out with a face mask that cost him just about Rs 3 lakh.
What's so distinctive about this mask, you ask? It's made of gold.
As of now, all we know is that the mask weighs around 60 grams and costs Rs 2.89 lakh.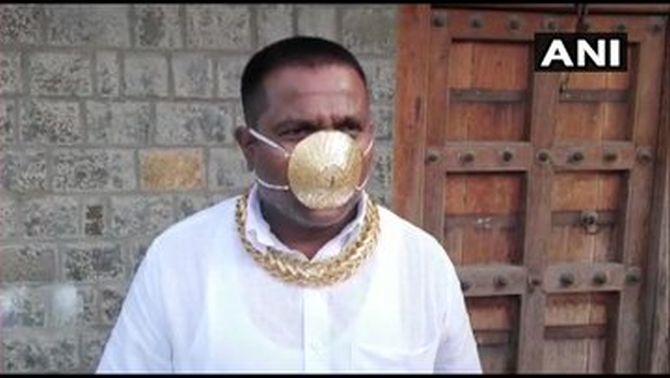 Shankar, the owner of the mask said, "It's a thin mask with minute holes so that there's no difficulty in breathing. I'm not sure whether this mask will be effective."
We don't know either how effective it will be, but we know that it's sure to grab eyeballs.