Britain's Prince William threw on his biker's helmet and proved he's the king of cool as he took the latest Triumph Tiger 1200 bike for a spin around a track on Tuesday.
The royal, who in the past has owned and ridden powerful bikes, was on a visit to the Triumph Motorcycles in Leicestershire, East Midlands when he took the bike for a spin.
Take a look at how the royal test-rode the bike.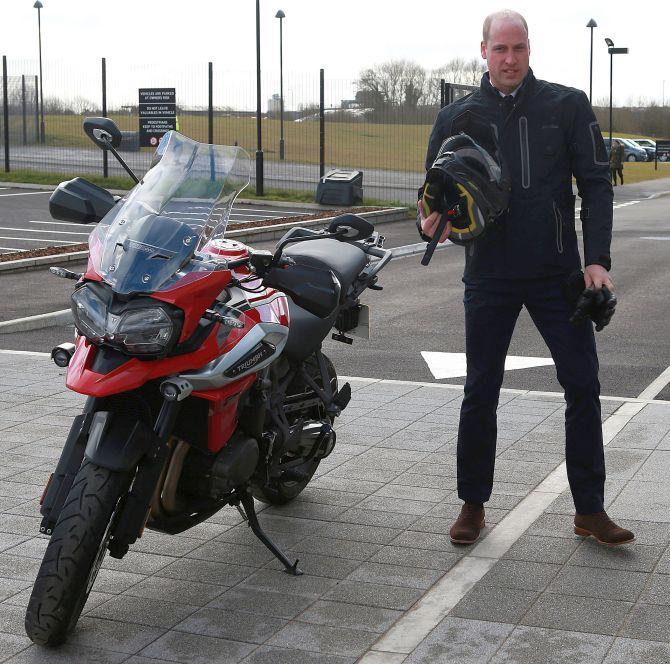 The Duke of Cambridge, 35, donned a leather riding suit and helmet as he test drove the latest Triumph Tiger 1200. For bike lovers, the Tiger 1200 is the perfect choice for the toughest off-road challenges and road adventures and in India, the bike costs a whopping Rs 18 lakh and onwards! Photograph: Ian Vogler/WPA Pool/Getty Images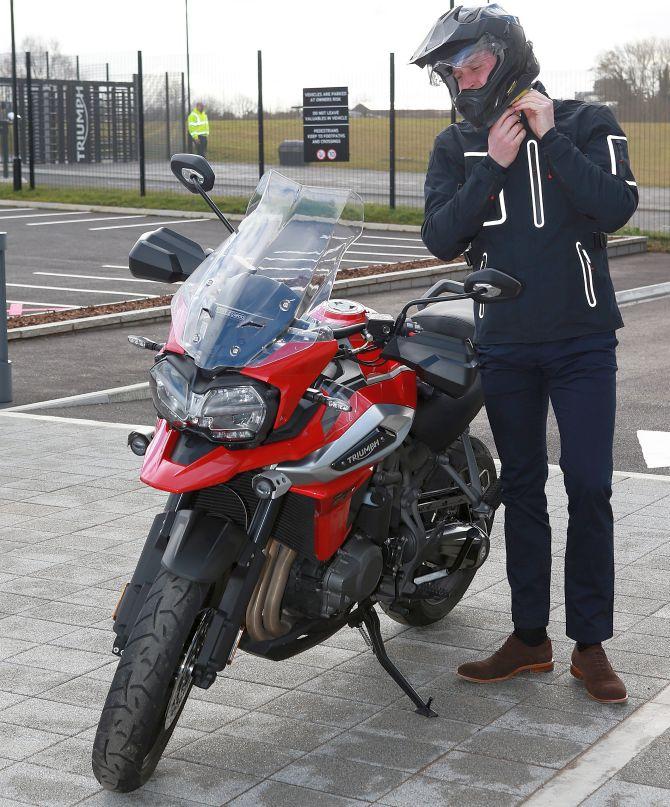 Prince William gets all strapped in to take the bike for a spin. William isn't a newbie when it comes to bikes. He previously owned a £20,000 (Rs 18.17 lakh) Ducati motorbike, which can go from 0-60mph in 2.5 seconds, and was last seen riding the 190mph machine the night before the Royal Wedding in 2011. Photograph: Ian Vogler/WPA Pool/Getty Images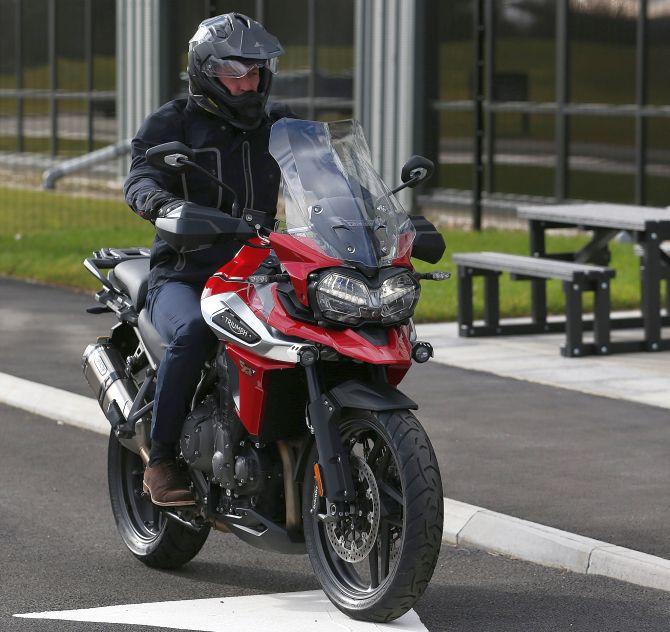 William seemed to enjoy himself, admitting after that it was 'not long enough'. Photograph: Ian Vogler/WPA Pool/Getty Images
Watch William take the superbike for a spin
Video courtesy: @KensingtonRoyal/Twitter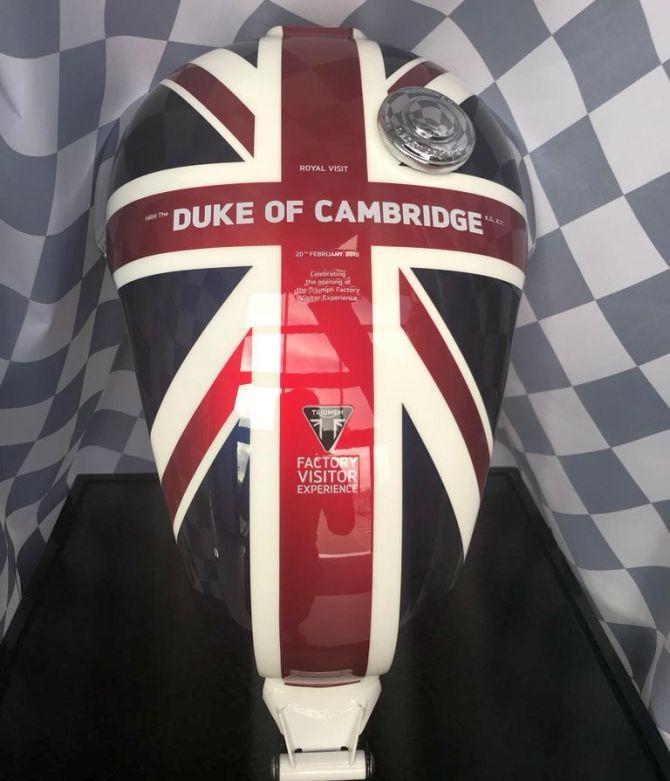 After the test-drive, William unveiled a commemorative fuel tank to mark his visit and officially open the visitor experience centre. Photograph: @KensingtonRoyal/Twitter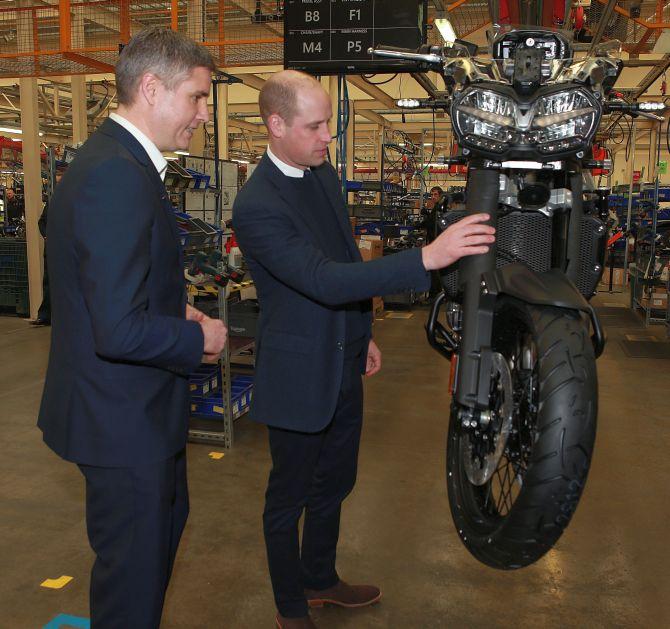 William also toured the factory and walk the assembly line, meeting technicians and apprentices working on-site at Hinckley near Nuneaton. William has previously admitted he loves motorcycling as it allows him to be 'anonymous'. In a previous interview, he had explained, "It does help being anonymous with my motorcycle helmet on because it does enable me to relax. But I just enjoy everything about motorbikes and the camaraderie that comes with it." Photograph: Ian Vogler/WPA Pool/Getty Images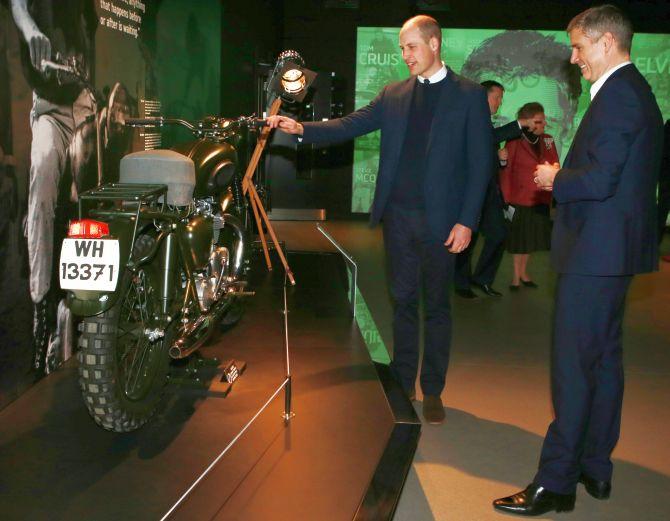 However, William put his love for bikes on the back-burner for the sake of Kate's nerves. During a visit to Dundee in 2015, Kate told a local: "He's still riding it (his bike). It always fills me with horror when he goes out on it‎. I'm terrified. Hopefully, I'm going to keep George off it." Photograph: Ian Vogler/WPA Pool/Getty Images