Prime Minister Narendra Modi met several leaders on the sidelines of the G-20 summit in Japan.
In the morning, the prime minister held a 'productive' meeting with United States President Donald J Trump and Japanese Premier Abe Shinzo.
Later, Modi held talks with Trump and discussed various bilateral and global issues including Iran, 5G communications networks, trade and defence.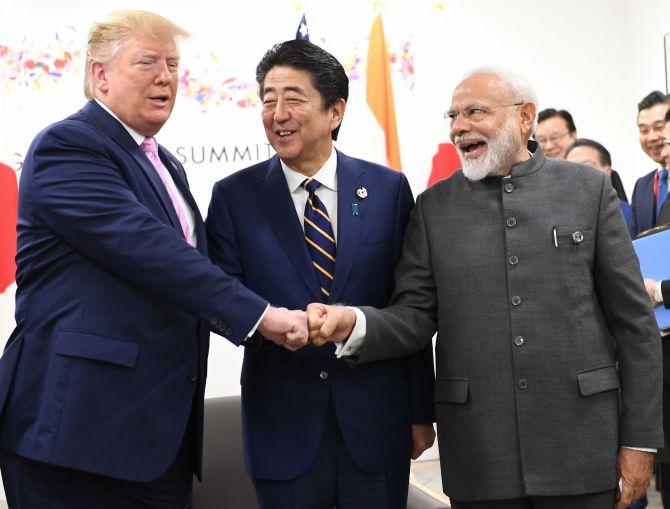 Prime Minister Modi with President Trump and Japanese PM Abe.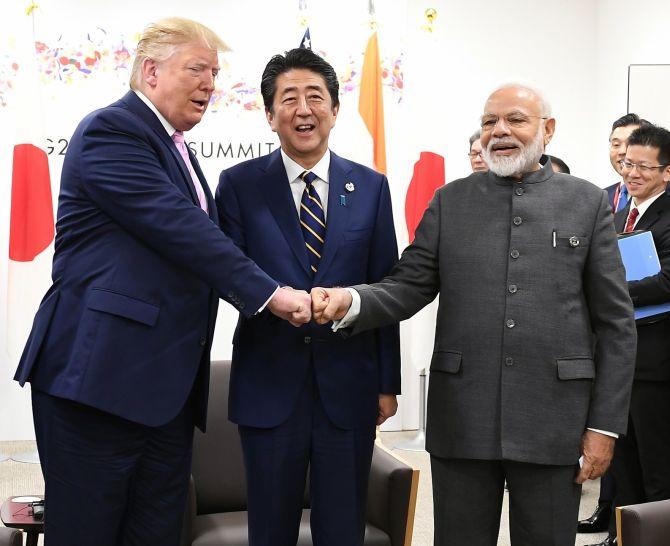 The three leaders held extensive discussions on the Indo-Pacific region and how they could work together in improving the connectivity, infrastructure development and ensuring peace in the strategic region where China has been trying to spread its influence.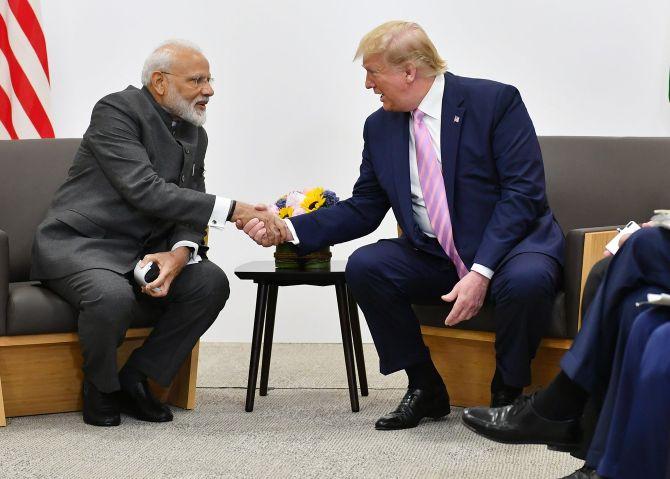 Modi voiced India's concern over energy security and peace in the strategic Persian Gulf region as he discussed US-Iran tensions with Trump..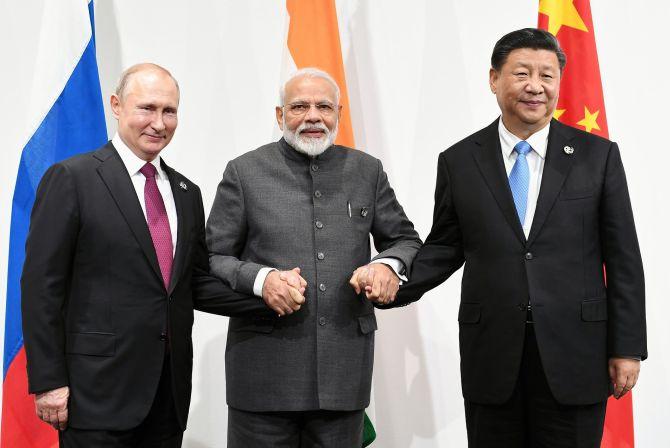 Modi also met Russian President Vladimir Putin and Chinese President Xi Jinping and discussed counter-terrorism and climate change among other issues.
Modi hosted the two leaders for an informal Russia-India-China meeting.
Modi with leaders of BRICS nations: From left, Chinese President Xi Jinping, Russian President Vladimir Putin, Brazilian President Jair Bolsonaro and South African President Cyril Ramaphosa..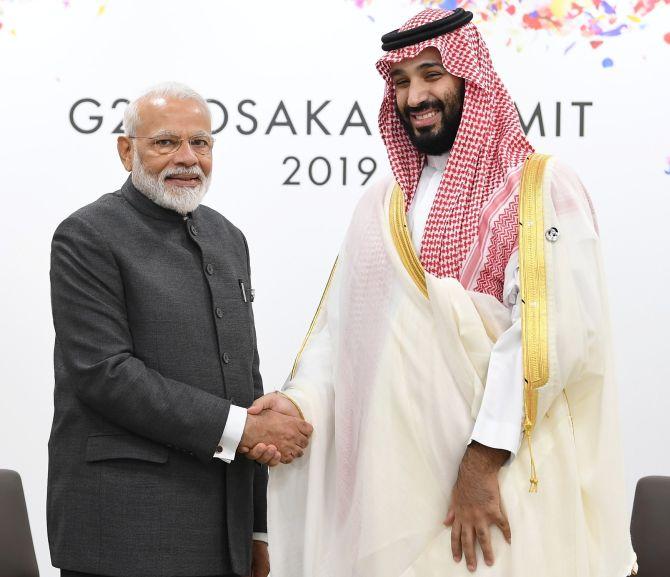 Modi also met with Saudi Arabia Crown Prince Mohammed bin Salman during which the issue of India's Haj quota was discussed. Saudi Arabia has increased India's Haj quota from 170,000 to 200,000, paving the way for 30,000 more Indians to go for the annual Islamic pilgrimage to Mecca in the kingdom.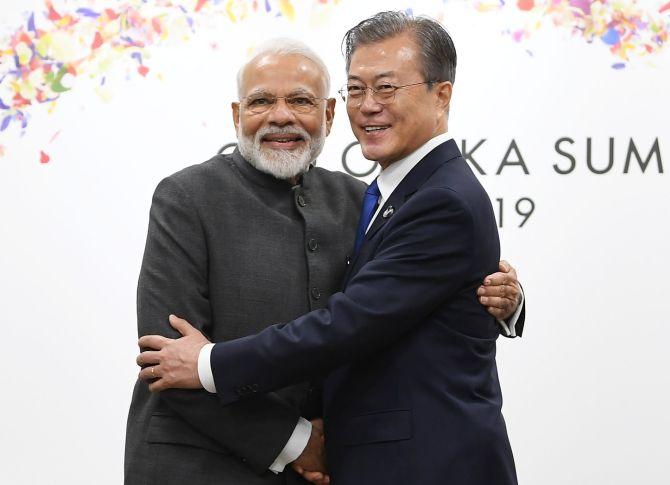 Modi met South Korean President Moon Jae-in.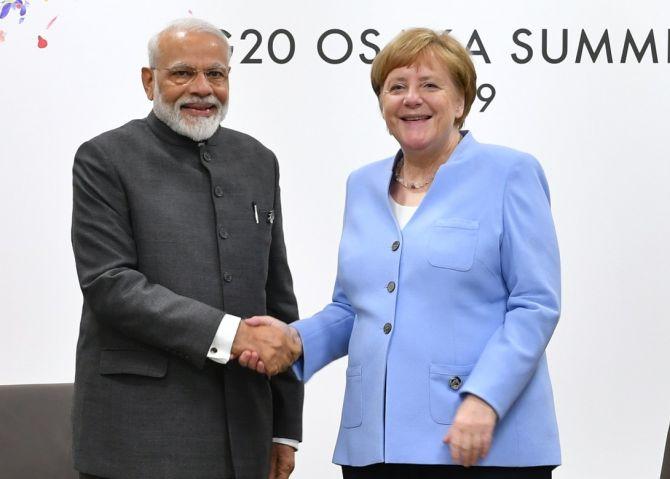 Modi with German Chancellor Angela Merkel.
All Photographs: @MEAPhotogallery/Flickr