Prime Minister Narendra Modi arrived in Tashkent, Uzbekistan on the first leg of his eight-day visit to Central Asia and Russia.
Apart from discussing energy and tourism issues, the PM spent time indulging in soft diplomacy.
From Uzbekistan, the PM will go to Kazakhstan and will then travel to Russia on July 8, before flying to Turkmenistan on July 10, Kyrgyzstan on July 11 and Tajikistan on July 12.
Here are some top moments from his Uzbek visit.
Prime Minister Modi interacts with children after paying his tribute at the Lal Bahadur Shastri Memorial in Tashkent. Photograph: MEAIndia/Facebook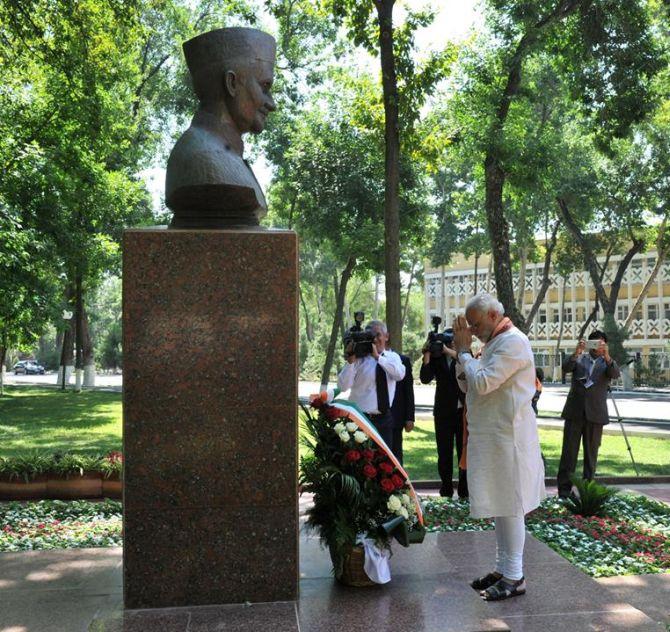 The PM lays a floral wreath and honours the former prime minister Lal Bahadur Shastri in Tashkent. Ministry of external affairs official spokesperson Vikas Swarup took to Twitter to share the information."Honouring a great son of India. PM @narendramodi pays tribute at the bust of the former PM Lal Bahadur Shastri," he posted. Photograph: MEAIndia/Facebook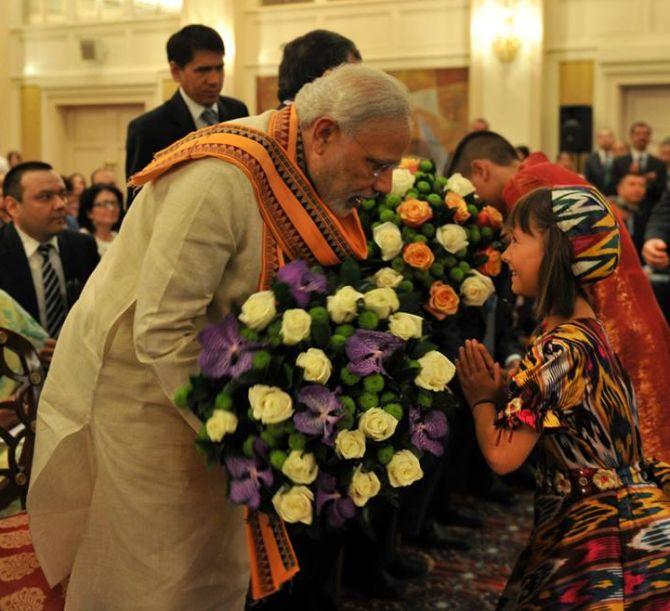 PM Modi is all smiles as a little girl welcomes him at the Indian community meet with a namaste. Photograph: MEAIndia/Facebook
Ever the rockstar, the PM signs an autograph for a young boy at the Indian community meeting in Tashkent. Photograph: MEAIndia/Facebook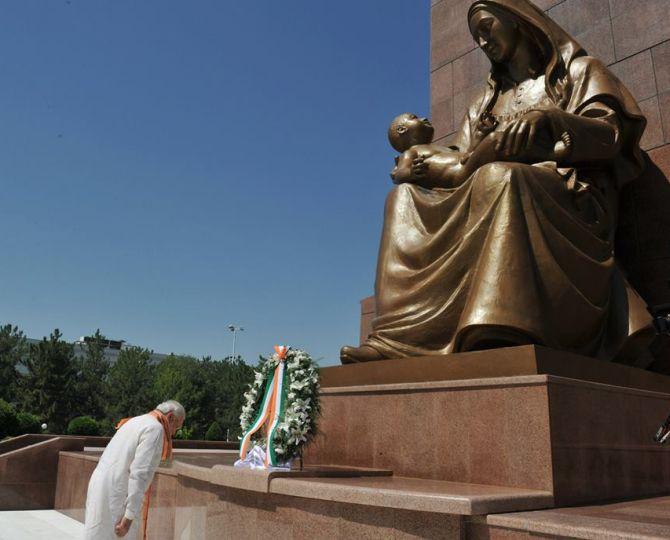 A mother, her child and the world. PM Narendra Modi pays tribute at the National Monument of Independence & Humanism. Photograph: MEAIndia/Flickr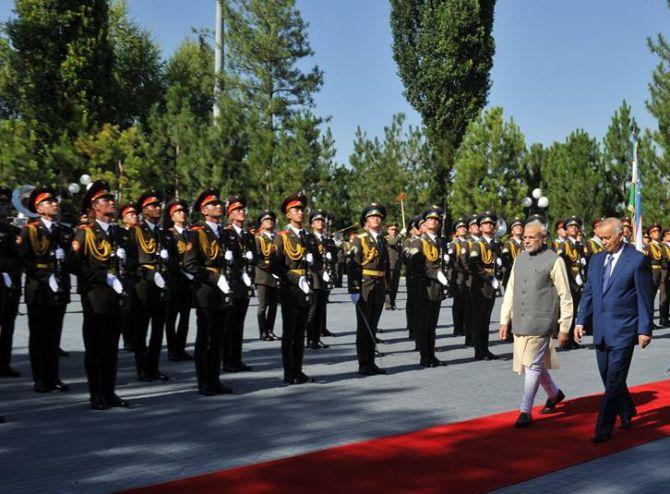 PM Modi inspecting the Guard of Honour during the official welcome ceremony at the presidential complex in Uzbekistan. Photograph: MEAIndia/Facebook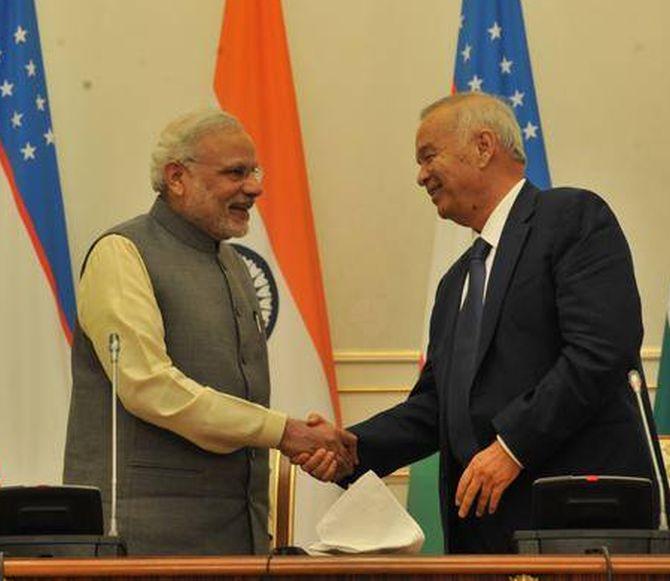 PM Modi exchanges warm greetings with Uzbekistan President Karimov. He also presented President Karimov with a specially-commissioned reproduction of "Khamsa-i-Khusrau" by the great 13th century sufi poet Amir Khusrau who was born in Uttar Pradesh and whose father hailed from Uzbekistan. Photograph: MEAIndia/Facebook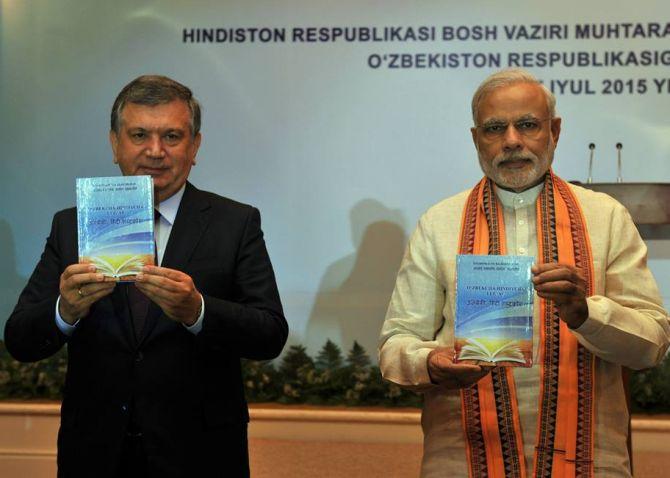 PM Modi releases the first Uzbek-Hindi dictionary at an event along with Uzbekistan Prime Minister and Indologist Rakhmatov. Photograph: MEAIndia/Facebook